5 tips to increase MEWP battery life
Maintain and monitor your MEWP batteries to increase productivity and utilization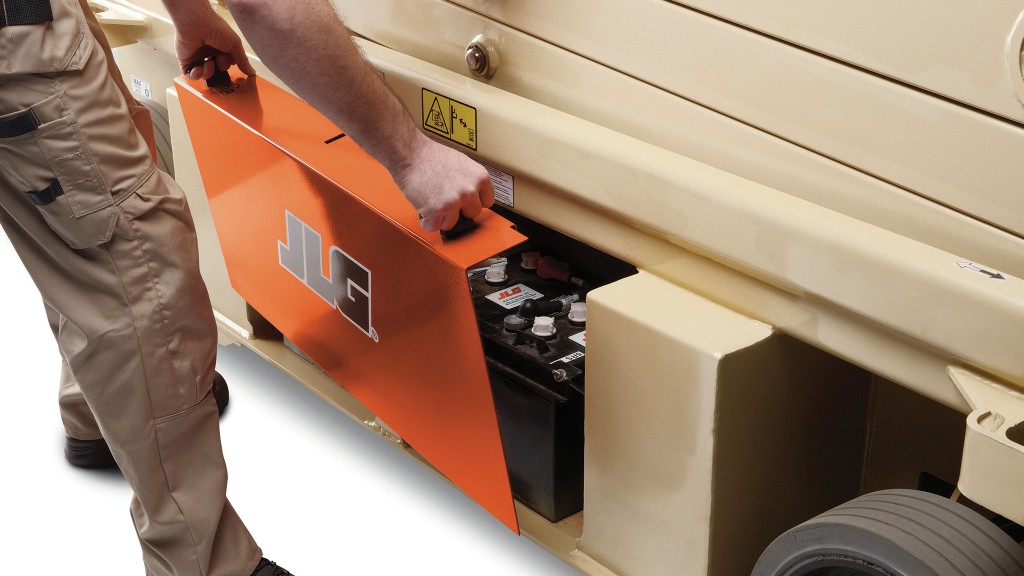 Imagine this: you plug in your machine overnight, expecting a full day's performance the next day. Instead, the battery dies shortly into the start of the workday. The cause? Attempting to charge the machine with too long of an extension cord or too small of a generator. It's likely that you've been in this frustrating scenario before. It's a common challenge on job sites that actually has a fairly simple solution – checking the battery system's condition at any stage of your machine's operation and battery charging.

Mobile elevated work platform (MEWP) batteries can be monitored for many different things, but none of these is as important as the state of charge (SoC). Knowing how much charge is remaining in your machine battery pack and what can be done with it can drastically improve the MEWP's efficiency and performance on any job site.

"What if you could be confident in your MEWP battery performance over the course of a whole day?" asks Stefan Eshleman, JLG project engineer. "And what if you could be sure your machine would be able to do the job you needed it to do? One major key to maximizing a MEWP's productivity is knowing how much charge is remaining in your machine battery pack and what can be accomplished with it."
Prevent battery disasters
Flooded Lead Acid (FLA) batteries have been powering equipment in the access industry for decades. Coupled with board chargers, today's MEWP battery systems are designed to offer peak battery performance and life, to be inexpensive to maintain, to work in a vast temperature range, and to be durable and forgiving of misuse.

But, says Eshleman, they won't operate at peak performance unless you understand how correct care, maintenance, and monitoring will prevent common problems with on-the-job battery performance. "Batteries are usually viewed as an expensive wear item that need to be replaced often," he adds. "The fact that they need to be replaced is something that can't be prevented, but battery life can be prolonged with proper care."

According to Eshleman, one of the simplest ways to help prolong battery life is to keep batteries over an 80 percent SoC. This drastically reduces sulfation of the lead plates, keeping batteries performing at a higher level for a longer time.

"Many people use opportunity charging – only recharging the machine after it has discharged completely," he says, "and then only enough to move it for the immediate job at hand – which is detrimental to your battery life. To get optimum performance out of a FLA battery, you can't treat your MEWP's battery like you do your cellphone battery."

Another little-known issue of FLA batteries is freezing. If an FLA battery is deeply discharged and the temperature gets low enough, the battery will freeze into an ice cube, which can lead to potential damage, says Eshleman. During battery discharge, the sulfuric acid turns into water, making it possible to freeze. A battery with a 0 percent charge can freeze at 0 degrees Celsius.

"When it's cold, make sure batteries stay charged. Always plug in your MEWP when it's not in use," recommends Eshleman.

It's not unheard of for machine batteries to die during the workday, says Eshleman. Data shows that the majority of rental machines are getting charged between 8 a.m. and 11 a.m. nearly 65 percent of the time. This is in the middle of the work day for most users, causing a huge efficiency problem. This could be prevented by checking a battery SoC or charger status as an end-of-day report. This data proves the prevalence of opportunity charging of machines.

"Current SoC indicators can sometimes be unreliable, leaving operators with a dying battery in the middle of the workday," says Eshleman. "Today the industry standard for MEWPs is to rely on a simple voltage table lookup to give SoC indication. This table is used to give an idea of SoC, but it is not always accurate."
Avoid battery failures and prevent usage issues
These are just a few factors that lead to frustration with MEWP battery systems. Acknowledging and understanding the leading causes behind battery failure, as well as knowing how to monitor a machine's battery charge, are key to getting the most out of your MEWP's battery.

To alleviate these challenges, Eshleman says that the new JLG Mobile Control app with the Advanced Battery Monitoring System was created to provide concise, actionable data that you can use to ensure fewer worksite interruptions and improve project completion times. It's a new system for electric scissor lifts and boom lifts that analyzes the machine's battery charge and usage, while providing superior diagnostic information on the battery and charger system.

"Understanding how your battery operates, what common problems are, as well as how your battery can best be maintained for prolonged battery life can improve your MEWP's battery life cycles and reduce replacement costs," says Eshleman. "This new battery monitoring app can help you monitor and maintain your MEWP's battery system to increase equipment performance and utilization."
Related Articles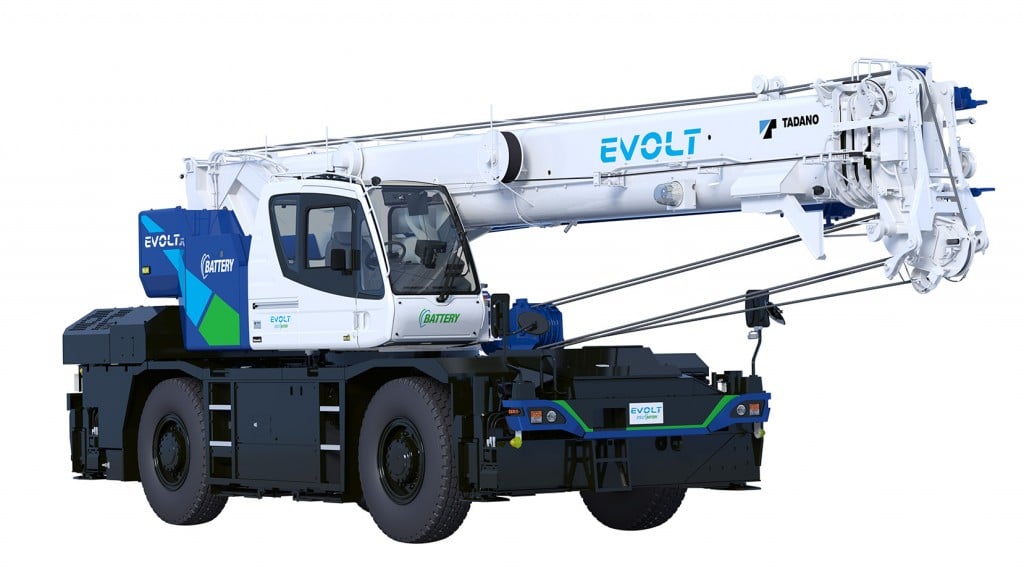 (VIDEO) Fully electrified rough-terrain crane from Tadano enters Japanese market