Q&A: LiuGong North America Chairman Kevin Thieneman envisions 2022 and beyond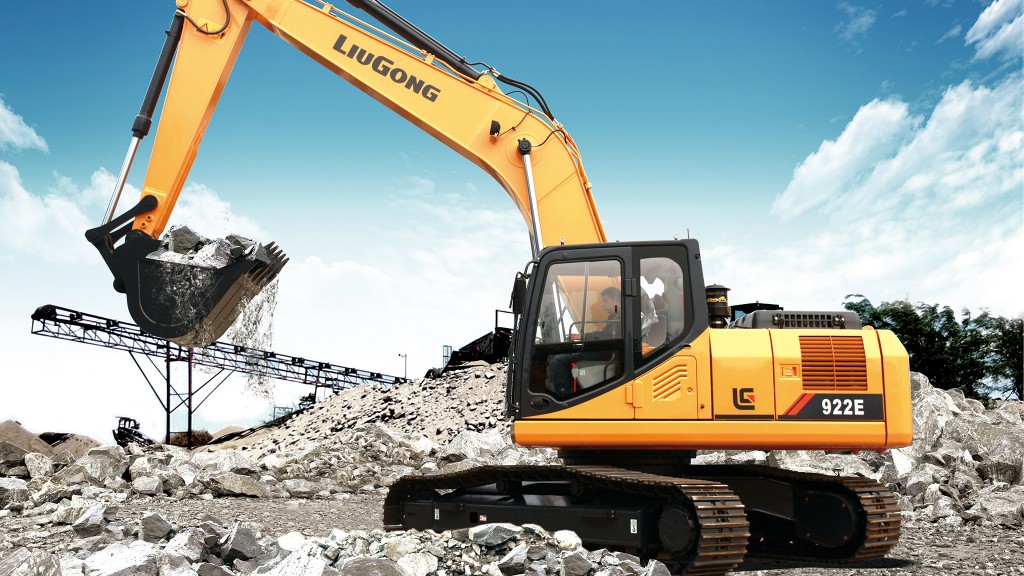 Kevin Thieneman, the chairman of LiuGong North America, does not want to take the path of least resistance. He is planning for long-term goals in the North American market even if it means sacrificing temporary success.
I met with Thieneman at World of Concrete 2022 in Las Vegas, Nevada, to discuss his vision for the company in the coming year and beyond, supply chain issues, and how LiuGong will tackle the subject of sustainability permeating the industry.
Arturo Santiago: What is LiuGong's strategy for getting more of its products onto more job sites in North America?
Kevin Thieneman: Last year we found ourselves having more opportunities than we could fulfill. And while some folks were being opportunistic, we chose instead to pursue longer-term relationships. There is not a science to that process. You can do some facts and data research. If someone can't get machines from a particular OEM and they buy 10, 20, or 50 from you, sometimes that's a feel good opportunity. But if there's no intent on their part to have you as the rolling line or as the second line, then it's really kind of a sugar high. And we want a more sustainable business in North America, and really overseas as well.
AS: When you compare building your market overseas to building your market in North America, are you weighing them with the same urgency? Or does North America get more focus because you are already established overseas?
KT: I think North America and Europe would probably be of equal focus. Both have white space in dealer coverage and we are constantly looking to fill in those white spaces. The mantra I give our guys, and I try to coach the guys in Europe too, is the old line from former UCLA basketball coach John Wooden which is, "Be quick, but don't be in a hurry." There's nothing more painful for us or our customers if we pick the wrong dealer candidate. And number one among that is we don't want someone who can again, buy 10 or 20 machines and then they're gone with the wind. We want someone who really loves the industry, they're in the community, and they're going to support the customer after the sale. Then you have the possibility of working with a multi-generation dealership, which is what all of us are after.
AS: What are you looking forward to for 2022?
KT: So 2022 is more the same from what we had in 2021, which is a segment focused. We want to make sure that we're understanding customer needs for every segment that we're focused on. This week we are focused on quarry and aggregate. We've got a group of dealers here this year that raised their hand and wanted to get more into serving the quarry and aggregate industry. So we'll be having a teaching session with them on how we've done so far globally in this segment, what the opportunities are in their particular territory, and what gaps they may have. So we've got a group of guys that have about 300 years of experience among them, so they go and do deep dives on the dealer territory opportunity. The dealer must-haves, in terms of being able to serve the customer, is mostly service parts and service oriented. And then if we get to the point where we're ready to get to the starting line, then we're ready to go after it. I'd say we made a lot of good progress last year in rental, in industrial quarry and aggregate, and agriculture in Europe and North America. We want to do more of that, build that out in 2022, and even in other markets.
AS: Everyone has been having supply chain problems. Is LiuGong experiencing the same delays?
KT: Our challenges have been a little bit different than some of the folks that are based more in North America. The supply chain issues in China have not been as severe as what we've heard of in North America. Where it's been unlike anything I've seen in 30 years is the transportation. Just getting stuff onto the boat and finding out when the material is going to arrive. So there's so much variation in terms of service level from what we've been used to. There is also a lot of variation on pricing, which is sky high. It really went up a lot in 2021. And then just all the congestion at the ports that you've heard the White House and others talk about, which has really had a significant impact on the supply chain, whether it's for finished machines or for components. That has been a big challenge and we don't think that it is going to remedy itself in the first half of this year. Some suggest it could be with us for all of 2022. I'm hoping that by the back half of the year we will see more capacity coming on. Some of those constraints at the ports are being worked through because there is a lot of focus being placed on it. If that happens, hopefully we'll see things return to normal.
AS: And what I find coincidental is that a lot of those infrastructure dollars that have now been approved, over 500 billion USD in new funding, are starting to trickle in. Are you strategizing around that?
KT: It is a big opportunity. And it's really all about making sure that the dealers get line-of-sight to what the projects are within their territory. Get machines on order and forecast it so that we can be a reliable supplier to them. And then make sure we're there to support them in parts and their service capabilities. So the answer is "yes," but as I've learned in my career, you can plan all you want to, but the reality will turn out differently than you expect because project timing will be delayed for environmental reasons, contractor disputes, you know, the things that we usually see in our business day by day, year by year, that won't change in 2022. But certainly the water level is going to go up. What will be difficult is to predict if it will be in Arkansas, or Colorado, or Georgia. That is the difficulty.
AS: Are there any market conditions that LiuGong should be immediately addressing?
KT: I'd say the biggest issue that I see is the outsized focus on sustainability. That certainly surprised me in the last 12 months. When talking to our major customers, they feel the environmental pressures. They are talking to us about battery-electric vehicles. In some cases, in less regulated markets, they are asking about bringing in Tier 4 Final machines, which I never would have anticipated being the case. So the environmental movement and the environmental impact to the quarry and aggregate industry is going to be more significant in 2022, and beyond, than what I think the equipment industry was considering.
AS: Is LiuGong prepared to respond to that environmental pressure?
KT: We are very well positioned. We are a leader in China in battery-electric vehicles for wheel loaders. We have moved beyond many in the industry who, I think, have these science projects. They will show a battery electric vehicle in a show, but the machine is completely locked. You can't open it up. We have hundreds of machines running in China, in production applications. And we expect to have those in the market in the second half of 2022.