Service revenue strong despite challenging inventory environment for Ritchie Bros. in Q4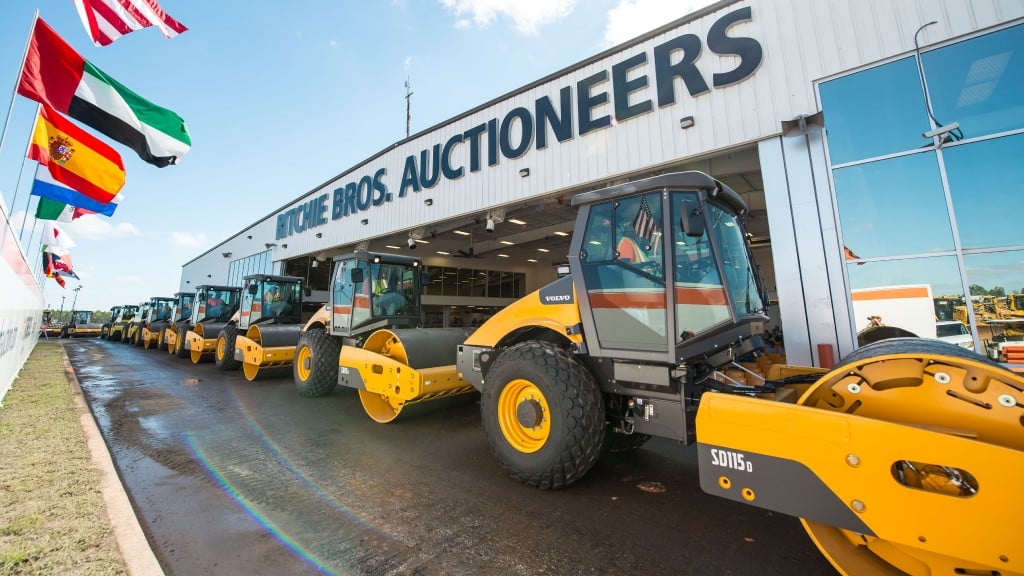 Service revenue proved to be a positive point for Ritchie Bros. Auctioneers through the fourth quarter of 2021, while other areas of the business slipped slightly to end the year. Overall, the company is seeing positive results from its efforts to diversify its asset management offerings.
In the three months ending December 31, 2021, Ritchie Bros reported total revenue decreasing by 6 percent to $359.4 million, mostly on reductions in inventory sales revenue that saw a drop of 24 percent, to $114.6 million. Service revenue in the same period increased 6 percent, reaching $244.8 million. Operating income in the fourth quarter of 2022 declined 28 percent, to $52.5 million.
Net income attributable to stockholders dropped 37 percent to $30.6 million, down from $48.9 million in Q4 of 2020.
In the Auctions & Marketplaces segment, Ritchie Bros. reported total revenue in the quarter having decreased 10 percent, to $313.4 million, while service revenue was up 1 percent, to $198.8 million. Inventory sales revenue decreased to $114.6 million, a 24 percent drop.
"As a result of investments we are making to accelerate growth, our services revenue grew 6 percent in the quarter, despite a very challenging supply environment. We are seeing an acceleration in non-GTV related services outpacing that rate, with Ritchie Bros. Financial Services growing 61 percent," said Ritchie Bros. CEO Ann Fandozzi. "We are pleased with the momentum in our transformation to a trusted global marketplace. Total Inventory Management System (IMS) activations, the gateway into the Ritchie Bros. ecosystem, increased a robust 89 percent compared to last quarter."