Sellick Equipment co-founders to retire after 53 years of leadership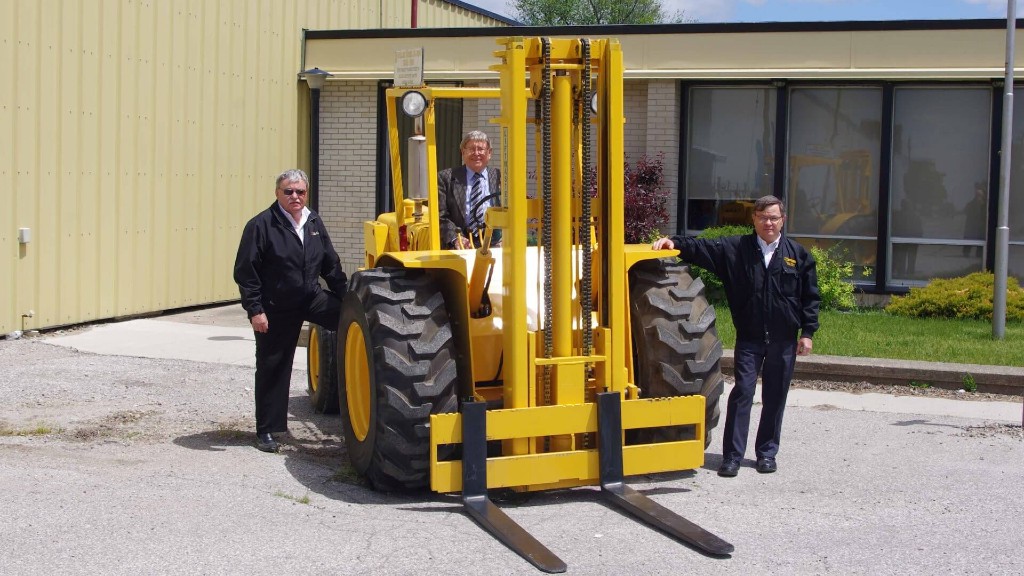 After 53 years at the helm of Sellick Equipment Limited, co-founders Howard and David Sellick have decided to retire.
Howard and David co-founded the company with their late father Walter Sellick in 1968. Together the trio took the company from a converted Ford tractor and built the Harrow, Ontario based company into a world leader in the rough terrain forklift market.
Today, Sellick Equipment Limited manufactures a full range of rough terrain and truck mounted forklifts. The business will be led forward by a third generation of the family with Colin Sellick's promotion to President.
Sellick's experienced engineering, sales and service staff remains in place to continue supporting our extensive dealer network throughout North America.
Sellick Equipment Limited is a proud subsidiary of Avis Industrial Corporation of Upland, Indiana. Gregory King, President and CEO, commented "We are grateful for Howard and David's leadership and contributions to not only the organization but the industry. We look forward to the continued growth and expanded offerings of the Sellick line of equipment."
Related Articles
Sellick Equipment opens new rough-terrain forklift manufacturing facility in Harrow, Ontario