Quarry cuts costs and eliminates pollution concerns with Tsurumi pump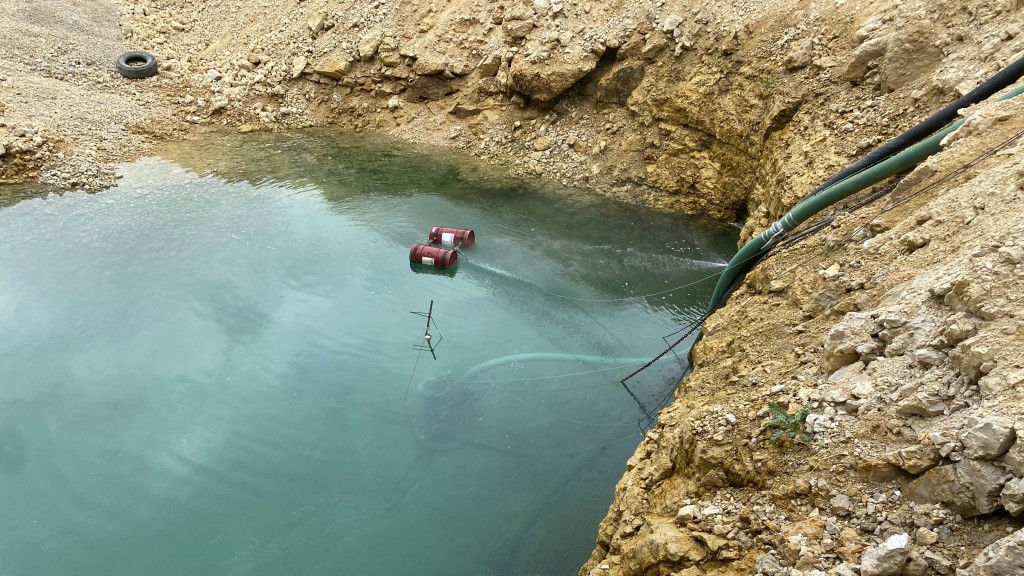 Energy savings of around $1,000 per month were just one of several benefits for the new owners of a southern Wisconsin aggregate plant that made the decision to replace existing on-site diesel-powered dewatering equipment with a high-volume electric submersible Tsurumi GSZ pump.
Following the blasting of rock for use in the construction of asphalt and gravel roads, a pit at a quarry inevitably begins to fill with rain and groundwater, which must be steadily removed to ensure adequate harvesting of rock. The recently acquired Wisconsin plant came with diesel-powered pumps, which release harmful emissions as well as cost about $1,600 in fuel per unit per month to operate. Assessing the situation, the quarry's new owners decided improvements had to be considered.
A quarry representative called on their "pump guy," Brian Radovich, vice president at Tsurumi distributor Wisconsin Shoring & Supply, for advice. Having become familiar with groundwater pumps while shoring up trenches and excavations after its founding in 1999, the equipment company quickly recognized an opportunity and began selling Tsurumi pumps in 2002, amassing a vast amount of knowledge ever since.
"We had already switched the quarry over to Tsurumi in their other plant where they mine gravel — mainly KTV and KRS pumps," Radovich said. "Of course, they've had better results with them, and are very pleased."
But being deeper and at risk of quickly filling up with water, the quarry remains a typical application for diesel pumps because electric submersibles are commonly — and mistakenly — assumed to be useful only in small pits.
"GSZ pumps are the most formidable high-volume dewatering pumps offered today," Radovich continued. "So, with the help of [Tsurumi Midwest Regional Manager] Joe Ranieri, I recommended the GSZ5-37-4H unit for the quarry."
Smaller pump, big capability
Despite standing at just over 61 inches tall, and approximately 35 inches of diameter, the newly installed submersible pump is actually one of the smallest and lowest horsepower in the GSZ range, and it has proven more than capable of emptying the Wisconsin quarry pit. With its output of 50 hp (the range tops out at 200 hp) and six inch-diameter discharge, it efficiently pumps the water 100 feet up into a retention pond, for subsequent use as process water in the wash plants.
"After the blasters have finished, they rely on KTV pumps while they're hauling away the stone," Radovich explained. "Then they remove the pumps and set the GSZ to the bottom of the quarry with an automatic float that activates the pump as soon as the pit begins to fill up again. The trucks run up and down there every weekday, so keeping the pit dewatered is crucial to successful operation of the quarry."
"Now that they have switched to our electric pump, the running costs are only $600 a month, a saving of around $12,000 a year," Tsurumi's Joe Ranieri said. "But in addition to those cost savings, there is a huge increase in the level of equipment availability, given the amount of downtime that typically comes with diesel pumps due to their more intensive servicing."
The GSZ pump can typically double or even triple parts wear life in aggressive dewatering applications due to an impeller speed that is 50 percent lower than alternatives. It also boasts excellent durability due to its high chrome impeller, cast iron suction cover and stainless-steel fasteners.
And, in contrast to the high-level of maintenance required by the oil-filled seals of diesel pumps, Tsurumi's 4-pole, 1800 RPM models feature exclusive Seal Pressure-Relief Ports that protect their mechanical seals by providing a flow path above the pump casing to allow a release of water from the pump and away from the shaft. The mechanical seals remain isolated in the oil chamber above this flow path, protected from any excessive pumping pressure or water hammer that may cause premature wear or failure of the mechanical seals in high-pressure applications.
"Any pump with vacuum prime can suffer volume loss on the suction," Ranieri said. "The diesel pumps that were previously at the site would burn through oil quite quickly, so the guys had to keep filling that up. Then, over the course of six to 12 months, you have to replace the oil seal — pull the whole pump apart, pull the impeller off, etc., so there's downtime there. And there's always the possibility of contaminating groundwater in the event of a diesel or oil leak, so the customer is obviously very happy to avoid that."
In addition to no longer needing to carry out oil changes, further savings have been made by eliminating the need for staff to jump in a pickup truck and transport fuel to refill the pump every two or three days.
Freezing prevention in Wisconsin's winter
Aside from their temporary use following blasting, KTV series pumps also play a vital role in ensuring the GSZ operates throughout the Midwest winter, when freezing water could lead to damage of the pump, its hose, or lead to other issues. The KTV creates constant turbulence that prevents water around the GSZ from freezing.
"Brian came up with the idea of running a 1 hp KTV2-8 pump in the pit without a hose on the discharge, so it basically works as a fountain that keeps the water in motion," Ranieri said. "So even during Wisconsin's coldest winter nights, it still leaves a decent-sized area of water in liquid state to prevent any problems arising."
Fortunately, despite being designed for light- to medium-duty applications, the wear-resistant KTV pump has easily handled the demands placed on it, ensuring the GSZ pump continues to function as expected.
"The installation has been in place for over a year now, and it's working out great, even over what was an extremely cold winter in 2021," Radovich concluded. "It might be the quarry's first GSZ pump, but I doubt it will be the last one we install in applications like this."
Related Articles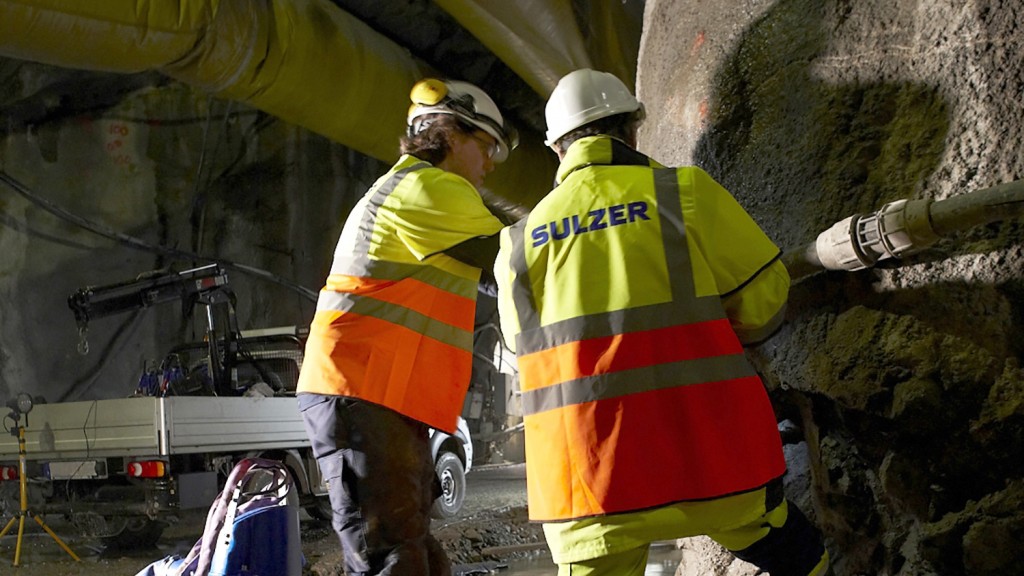 6 tips for managing water pumping systems in challenging construction projects