2021 Top Introductions: Doosan's -7 wheel loader lineup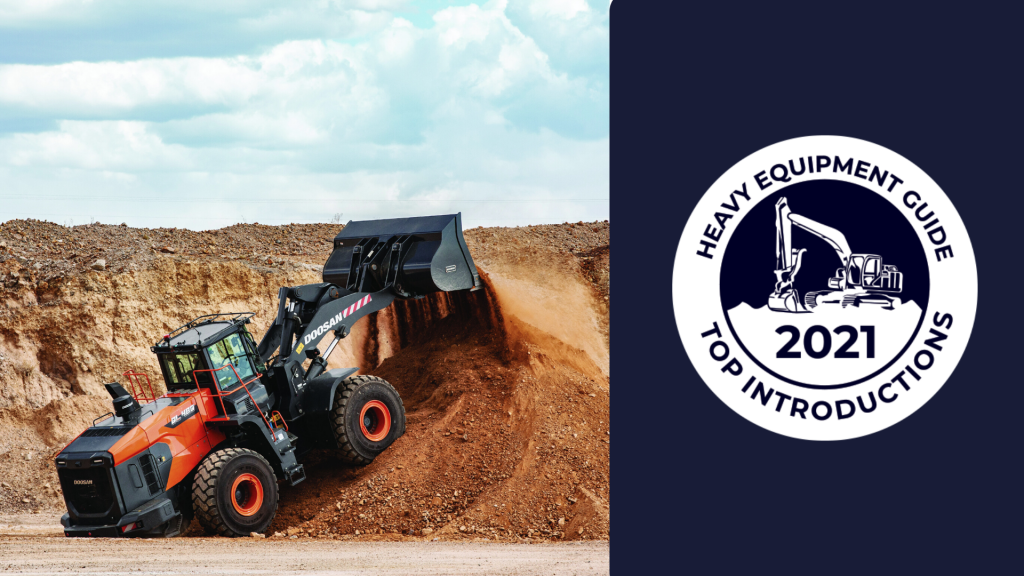 Doosan focused heavily on wheel loaders in 2021, introducing both impressive new technology and the first seven models of its -7 wheel loader lineup, with an additional five models to come in 2022. Doosan boosted visibility, increased bucket capacity and packed in technology features, including Situation Awareness Technology to automatically monitor the machine's activity and adjust engine output to match real-time requirements of the hydraulic system and drivetrain. The Doosan Smart Guidance System analyzes operator driving habits and provides tips during operation to improve efficiency, the Load Isolation System improves wheel loader stability while moving and the new Doosan Smart Load weighing system tells the operator the weight of material in the bucket.
The coolest advance in wheel loader safety this year is Doosan's transparent bucket introduction - an industry-unique feature that is available for Doosan wheel loaders ordered from the factory in South Korea. The transparent bucket system uses two cameras shooting from above and below to capture images of what is in front of the machine, which are combined and shown on a monitor in the cab to allow the operator a view ahead. Pedestrians and obstacles are no longer hidden by the big bucket.