2021 Top Introductions: Volvo Construction Equipment's EC530E, EC550E excavators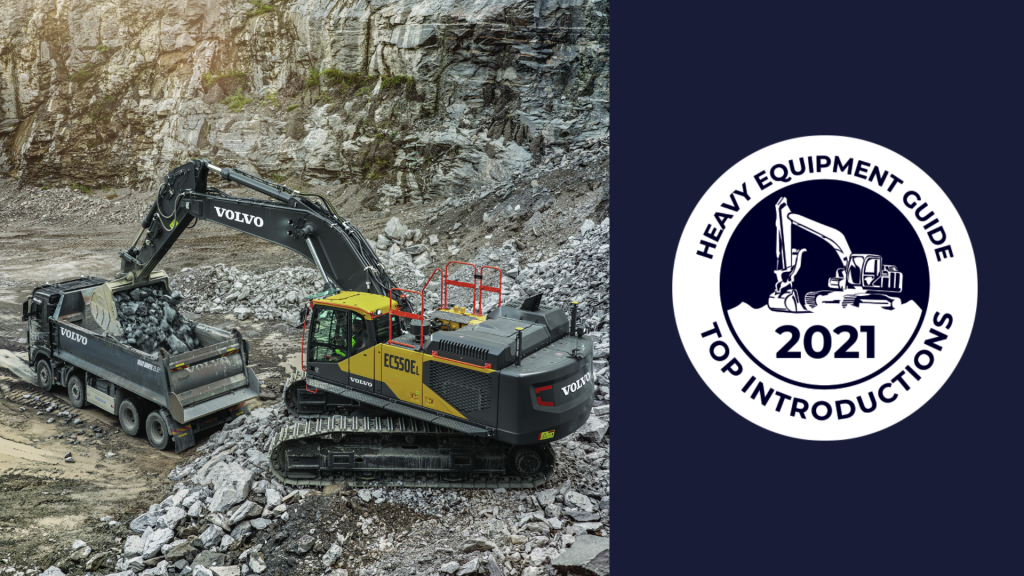 Volvo entered a new size class in 2021 with the introduction of the EC530E and EC550E excavators designed for heavy-duty digging, mass excavation and large-scale site preparation. These excavators are designed to be a perfect pairing with 30- to 40-ton articulated haulers, reducing cycle times and boosting productivity up to 20 percent. The company emphasized durability and stability of the undercarriage, as well as electro-hydraulics which contribute to a 25 percent increase in fuel efficiency. Optional Comfort Drive Control helps reduce operator fatigue by allowing the excavator to be steered with joysticks instead of pedals.
Volvo also furthered progress in its commitment to transition its full range of compact machines to electric versions. The company announced the addition of three more machines - two more excavators and a wheel loader - expanding the lineup to five machines by the end of 2022.