2021 Top Introductions: CASE Construction Equipment's TV620B compact track loader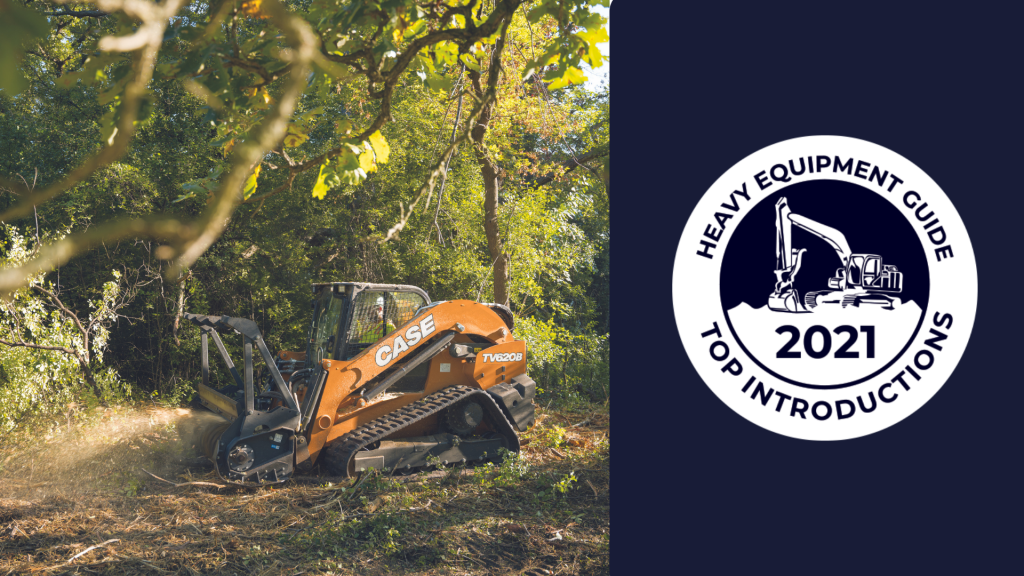 CASE's TV620B compact track loader is a beast - the largest and most powerful compact track loader to date sits in a sweet spot at the high end of the CTL spectrum where we're seeing more machines muscle into small dozer territory. This 114-hp, 6,200-pound ROC CTL delivers high breakout forces and a host of standard features including hydraulics on demand to allow the operator to easily dial in the percentage of auxiliary hydraulic flow to the attachment. As part of CASE's B Series lineup, this machine has an eight-inch multi-function display and rear-view camera on split-screen display with machine data.
Wheel loaders were another point of focus for CASE in 2021 with extensive updates to the company's lineup. The G Series wheel loader line features an integrated payload system to improve load accuracy and provide detailed reporting, a new tire pressure monitoring system, new touchscreen display, configurable armrest buttons, new adjustable electro-hydraulic controls, Smart Power Mode and new electro-hydraulic parallel lift functionality.