Westport Announces Purchase Order for 900 Westport iCE PACK™ LNG Tank Systems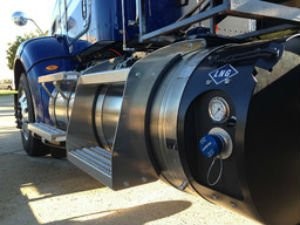 Westport Innovations Inc. engineering the world's most advanced natural gas engines and vehicles, today announced that Universal LNG Solutions Inc. ℠ (ULNG™ ) has placed a blanket purchase order for 900 Westport iCE PACK™ LNG Tank Systems (iCE PACK) to be delivered over the next two years.
"This investment by ULNG confirms the industry's interest in the Westport iCE PACK and the demand for cold liquefied natural gas (LNG)," said Steve Anderson, Vice President, Business Development, Westport. "This purchase order will allow ULNG to provide not only fuel flexibility, but provide their fleets with a consistent, high-performance LNG fuel system across a range of vehicles and engines."
The Westport iCE PACK is an onboard LNG tank system customized for spark-ignited engines, and designed to meet the demands of today's trucking fleets by providing increased range, longer hold times and faster fueling times. Westport expects to begin shipping to ULNG in the fourth quarter of 2013. For competitive reasons, the selling price per iCE PACK and related total contract value has not been disclosed.
"The availability of iCE PACK gives ULNG the ability to offer our customers a package solution with dedicated infrastructure, LNG fuel and vehicle LNG fuel systems," said Jeffrey Liu, CEO of ULNG. "The Westport iCE PACK system with cold LNG will give our customers better payback and productivity through faster fueling, longer range, and increased hold times."