Children's construction book guide for budding builders and operators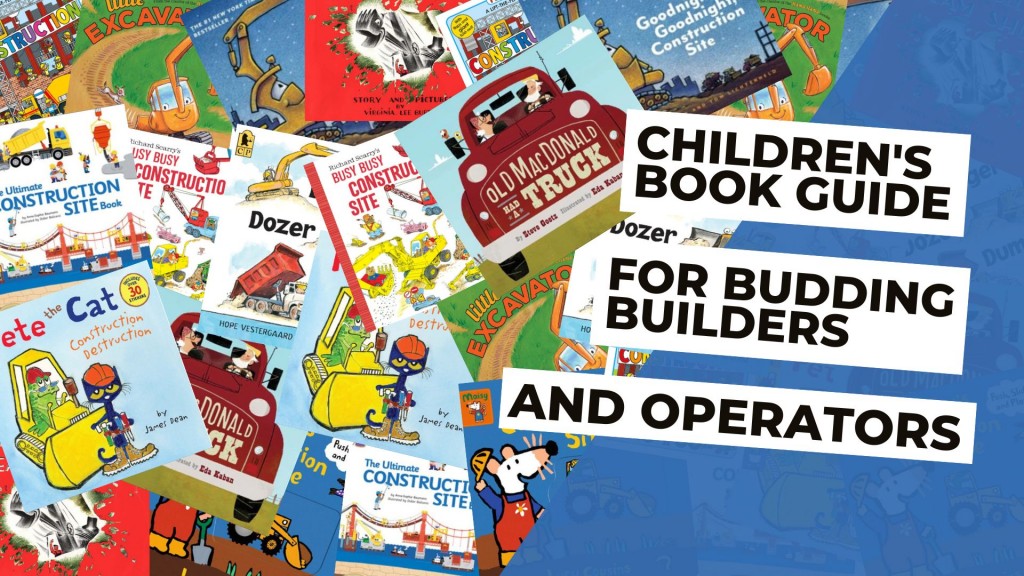 Children love bedtime stories. Why not read them books about the construction site? Construction books provide the opportunity to teach kids the ins and outs, the equipment, and the tasks that happen on the job site. Cat Trial 13: Goodnight, Goodnight, Construction Site took inspiration from the classic children's book by Sherri Duskey Rinker and Tom Lichtenheld. The Cat Trial shows the reason why children love books about excavators, loaders, and big trucks, and why books about the construction site are great for kids. Don't forget to check out how Cat Trial 13 was filmed in a behind-the-scenes video. Show your construction site love to your children with some of the books listed below.

Goodnight, Goodnight, Construction Site
Written by Sherri Duskey Rinker and illustrated by Tom Lichtenheld, this book is a great choice for bedtime stories. Even construction equipment needs some rest. Follow pieces of equipment as they power down to sleep so that tomorrow they can be ready for another day of construction play.
Other books by Sherri Duskey RInkler include:
Construction Site: Merry and Bright

Construction Site Mission: Demolition!

Construction Site: You're Just Right

Three Cheers for Kid McGear

Goodnight, Goodnight, Construction Site Bulldozer's Shapes

Goodnight, Goodnight, Construction Site Excavator's 123

Construction Site on Christmas Night
Wish your construction site a good night with the book found here.
Old MacDonald had a Truck
Written by Steve Goetz and illustrated by Eda Kaban, this book switches up the classic song and imagines Old MacDonald having dump trucks, excavators and dozers instead. Ideal for family and early elementary school learners, this book will have you all singing E-I-E-I-O till the dump trucks come home.
Find the book and all of Old Macdonald's heavy equipment here.
The Ultimate Construction Site Book: From Around the World
How are roller coasters built? What about circus tents and huge engineering projects? This book by Anne-Sophie Baumann and illustrated by Didier Balicevic, teaches kids how specific structures are built while letting them play and operate with the book's flaps and tabs. A great book for any child who wants to know how things are made.
You can find the book online here.
Playtown: Construction: A-lift-the-flap-book
With over 70 flaps to lift, this book by Roger Priddy lets kids explore a Playtown construction site. Each flap shows children what happens on a construction job site. Children will learn all about the jobs, equipment and tasks needed when constructing a new building.
Lift all the Playtown flaps in the book found here.
Pete the Cat: Construction Destruction
The playground is a disaster! In this book by James and Kimberly Dean, Pete the Cat finds a playground with broken swings, a rusty slide and a sandbox full of weeds and decides that this playground is not good enough. With appearances from an excavator, dump truck, dozer, backhoe loader and more, this book will keep little construction (and destruction) workers entertained.
Find out how Pete the Cat builds a brand new playground with the book found here.
Maisy's Construction Site: Push, Slide, And Play!
Take part in construction with this board book by Lucy Cousins. Part of the popular Maisy series, this book lets kids unload a dump truck, roll a cement mixer, move a crane and push with a dozer using slides and flaps. Help Maisy build her friend Ella's home in this board book.
Come join Maisy's construction site in the full book found here.
Mike Mulligan and His Steam Shovel
First published in 1939, this book has been beloved by children across generations. Written by Virginia Lee Burton, this book follows Mike Mulligan and his steam shovel Mary Anne as they dig canals, cut mountain passes and more. But technology advances and soon Mary Anne and Mike Mulligan are out of work. Can the duo prove themselves better than their competitors? Only old-fashioned hard work and ingenuity can do so.
Don't miss out on this modern children's book classic. Find the book here.
Richard Scarry's Busy Busy Construction Site
Full of Richard Scarry's Busytown characters, kids can get in the construction site trenches and work alongside dump trucks, cranes, excavators, trenchers and more. Little builders can read through the entire board book and find out just what machine they would love to operate.
Join the classic Busytown characters in the full book found here.

Little Excavator
Loader, dump truck, backhoe and crane plan to transform a vacant lot into a neighbourhood park in this book by Anna Dewdney. Those machines handle the big jobs that come on a construction site, but what about the little jobs? That's where Little Excavator, a hard-working mini excavator, comes in handy.
Find out all the mini jobs a construction site has to offer in the book found here.
Digger, Dozer, Dumper
In this book by Hope Vestergaard, 16 rhyming poems all come together. Each poem tells about the job and personality of all the different types of heavy equipment on the job site. From snowplows to backhoes and excavators to dump trucks, little builders can learn about their favourite equipment in a fun rhyming scheme.
Rhyme along with the book found here.
Related Articles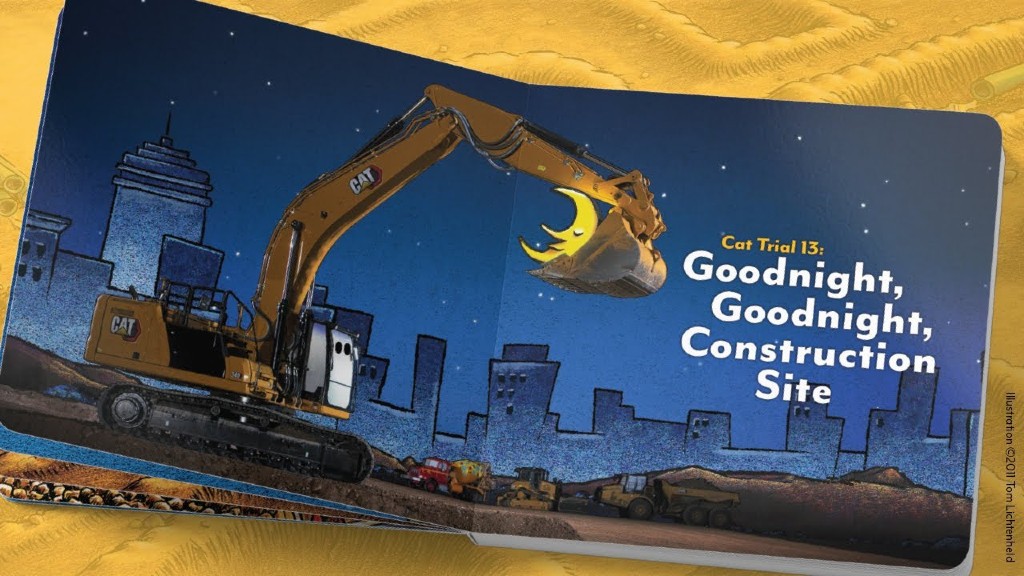 (VIDEO) Watch Caterpillar machines bring a classic children's book to life in the latest Cat Trial video