Liebherr-MCCtec awarded gold sustainability rating from EcoVadis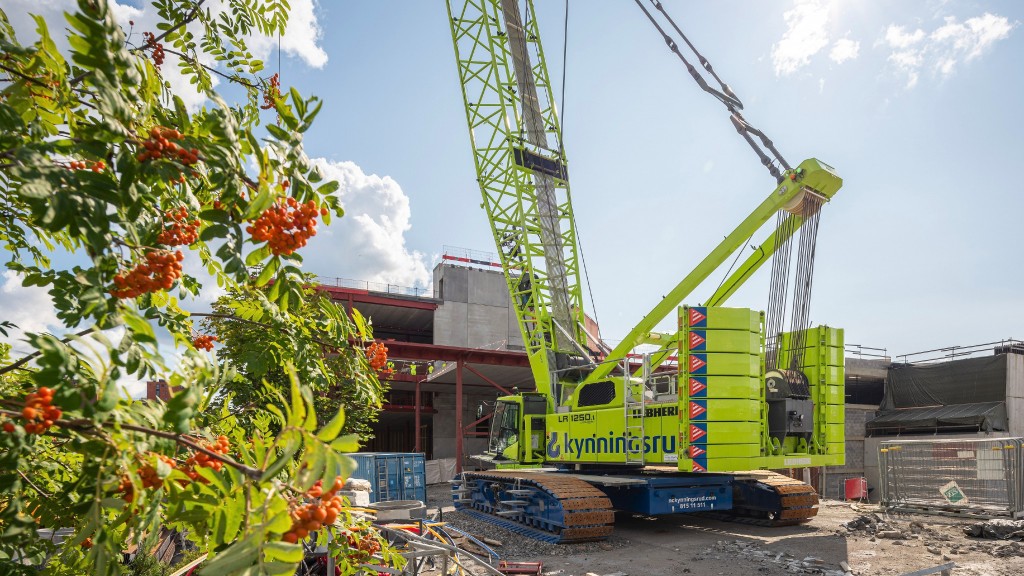 Liebherr-MCCtec has been awarded a gold medal from independent corporate responsibility auditor EcoVadis. Liebherr-MCCtec is part of the Liebherr Group and is a divisional holding company for maritime cranes, crawler cranes, duty cycle crawler cranes as well as pilling and drilling rigs for deep foundation work.
EcoVadis scores sustainability using indicators in four key areas: environment; labour and human rights; ethics and sustainable procurement. The gold medal from EcoVadis marks a progression from the silver medals awarded in 2019 to Liebherr Container Cranes in Ireland and Liebherr-MCCtec Rostock in Germany.
"We aim at all times to fulfil our responsibility to society in general and to the environment," said Liebherr-MCCtec's Corporate Responsibility Manager, Tatjana Grissemann. "We are convinced that we shall only achieve long-term success if we remain aware of this responsibility in all our activities. Protection of humanity and the environment is of special importance in our business activities. This means that our products and the processes used to manufacture them must be safe, efficient and environmentally acceptable.
All electric portal harbour cranes, a battery-powered series of construction equipment as part of our Unplugged series along with our hybrid- and electric-powered port and terminal equipment give our customers the power to choose environmentally sustainable products. As governments, society and consumers demand more accountability from business, Liebherr's commitment to sustainability, not only on the environmental front, but across human rights, procurement and labour gives our customers confidence that Liebherr is the sustainable choice."