Updates add safety on and around new Liebherr crawler crane
Liebherr has launched the LR 1400 SX crawler crane. Weighing in at 46 tonnes, the crane can be easily transported between job sites. Platform and railings remain attached to the uppercarriage during transportation and only need to be folded down before moving.
The crane comes with a self-assembly system and can be operated remotely, enabling quick crane assembly and increasing job site safety.
The four crawler drives make it easier to maneuver the LR 1400 SX on compact job sites. Thanks to the track width adjustment, accessing narrow roads has been made easier.
Operator safety systems help negotiate slopes
The crane comes with an operator safety system, the "Gradient Travel Aid." The system helps operators negotiate slopes and inclines and displays the crane's centre of gravity, warning the operator before the crane leaves any safe area.
The Ground Pressure Visualization of the LR 1400 SX calculates the crane's ground pressure and compares it with the safety limits of the position. The ground pressure is displayed in the operator's cab and the operator is aware of whether the machine is situated in, or is approaching, a critical area. The ground pressure of the crane can also be reduced using ground pressure reduction plates.
Related Articles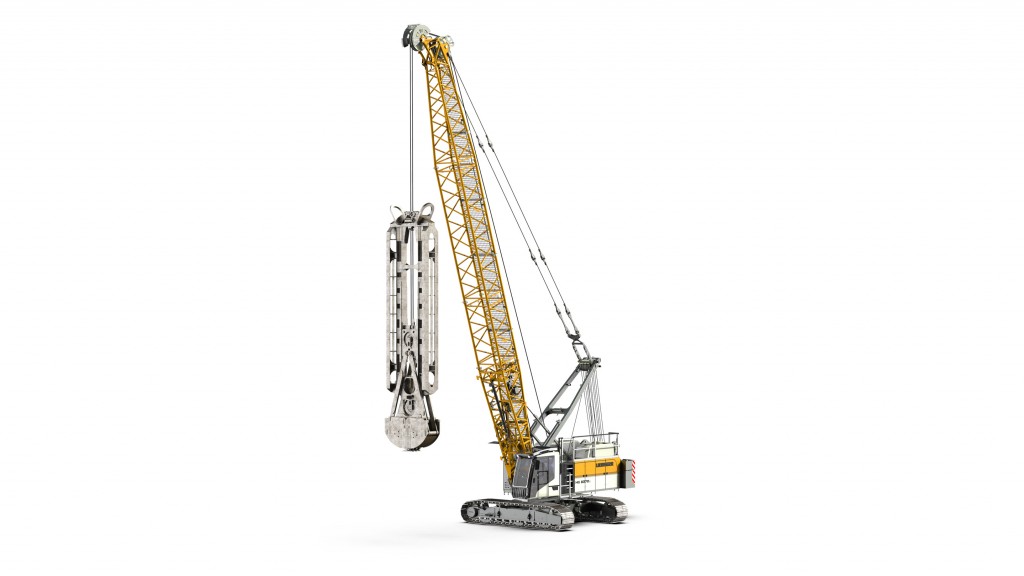 Liebherr unveils world's first battery-powered crawler cranes and more new machines