Tight market slows Ritchie Bros. revenues in third quarter of 2021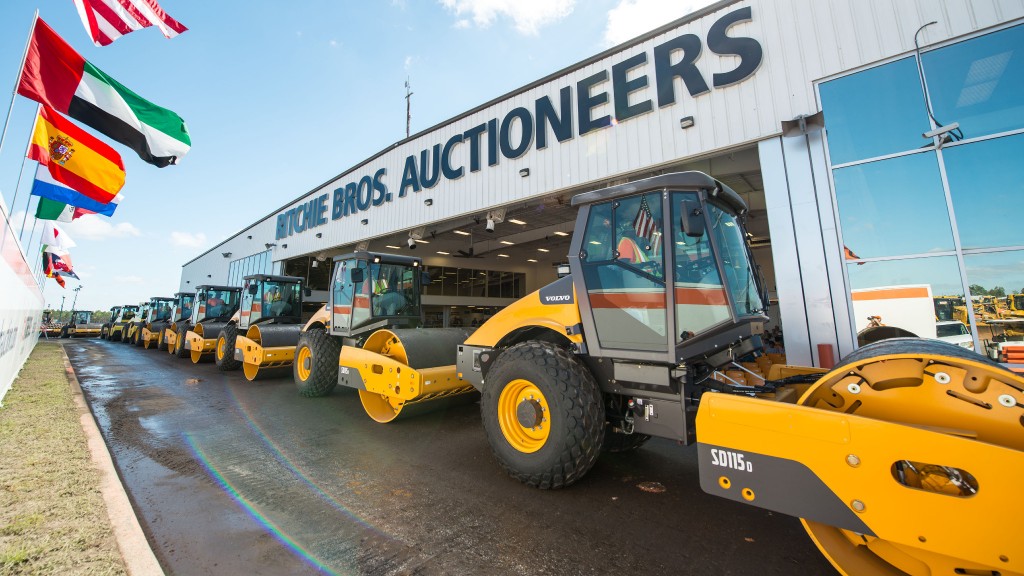 A difficult market for equipment has offset growth initiatives taken on by Ritchie Bros. through the third quarter of 2021, with revenue declining compared to the same period last year. However, the company has advanced in key areas like Gross Transaction Value, which remains ahead of results from 2019.
Ritchie Bros. reported a total revenue decline in the third quarter of 2021 of one percent, down to $329.7 million. Service revenue declined to $214.2 million, a four percent drop, while inventory sales revenue was up six percent to $115.5 million. At the same time, total selling, general and administrative expenses in the third quarter declined by one percent, to $108.6 million.
Total revenue for the Auctions & Marketplaces segment was down one percent to $293.8 million, while service revenue dropped six percent to $178.3 million.
"We are pleased with the strong momentum in our growth initiatives with the addition of new satellite yard locations globally, the launch of Ritchie List in North America, and cumulative IMS activations increasing 141% compared to last quarter. We are also encouraged by the results from our new go to market sales coverage model that we tested in 2021 and will look to scale these learnings in coming quarters to unlock incremental GTV," said Ann Fandozzi, CEO of Ritchie Bros. "Year-on-year comparison masks the underlying strength of our business as the quarterly cadence of 2020 was abnormally impacted by COVID-related disruptions, most notably in the third quarter of 2020. We continue to leverage our Company's DNA to best service our customers in the face of an extremely tight equipment market in 2021, and note that we have grown GTV at 17 percent compared to the pre-pandemic baseline of Q3 2019. "