Generac Mobile introduces new diesel mobile generator sets for easier operation and maintenance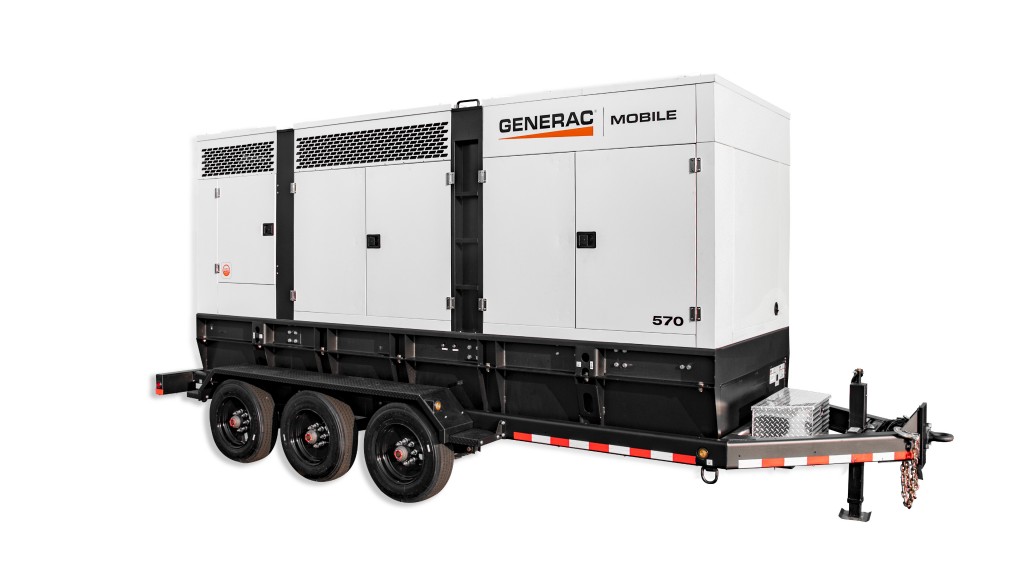 Generac Mobile has introduced two new large diesel units - the MDE330 and MDE570 diesel mobile generators, which are aimed at providing ease of operation and maintenance. The rental-ready machines feature wide-opening removable doors to maximize serviceability by allowing the technician to more easily reach all service points.
The MDE330 features a 9.3L Perkins Tier 4 Final-certified engine, while the MDE570 utilizes an 18.1L Perkins Tier 4 Final-certified engine. Both engines offer standard Perkins Exhaust Temperature Management (ETM) load management technology, eliminating the issue of wet stacking during low-and no-load conditions, which can occur if a diesel generator is improperly sized or oversized for the job. The engines in Generac's new MDE330 and MDE570 are designed to prevent wet stacking by monitoring and regulating engine exhaust temperatures and providing supplemental heat, as needed.
Generac's MDE330 and MDE570 come standard with a 500-hour oil and filter service interval for reduced maintenance and decreased downtime. Large capacity fuel and DEF tanks allow for a runtime of at least 25 hours before refueling is needed, increasing return on investment.
Optional features include increased motor starting capability, cold weather kits and additional power distribution options. For ultimate flexibility, these units can be configured for paralleling, enabling a scalable approach to power.
The PowerZone Pro Sync controller comes standard on both units, allowing the user to monitor performance and perform diagnostics on the unit. The controller is conveniently located at the back of the machine about 5 feet 6 inches off the ground on the trailered version for easy access. The PowerZone Pro Sync controller puts all machine controls and information in one place, in an easy-to-use colour touchscreen display that shows diagnostic codes and helpful information.