Software platform offers contractors ability to share and analyze data easier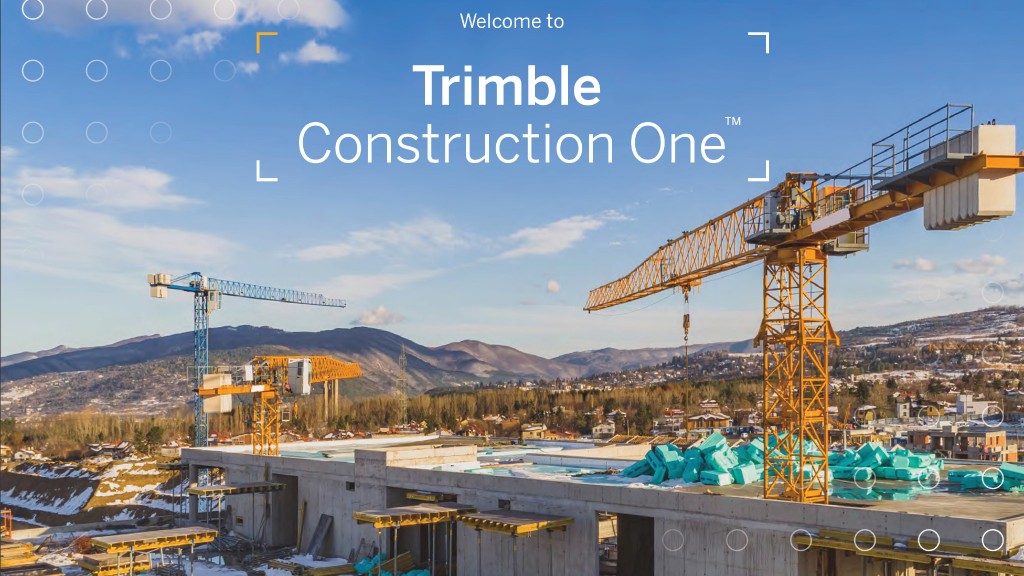 When Trimble acquired Viewpoint in 2018, it also picked up an active and expanding platform of construction management software tools called ViewpointOne that gave users more ability to share and analyze data about their projects with more people.

Three years later, that platform has grown, expanded and been relaunched as Trimble Construction One, a connected construction management platform that provides key information allowing users to make the right decisions about their construction projects.

The cloud-based platform is interwoven with every phase of a project life cycle, and provides opportunities for contractors to, according to Trimble, "plan, do and manage" construction projects and their associated data to improve overall results on any project.

"By connecting the workflows across planning in the pre-construction world, across projects and operations, management and what we call the 'do' area where a project is actively getting constructed, and to the financial and human capital management solutions that we have in our ERP, we are bringing all of this together to help contractors unlock more in differentiated value," explained Rachel Blair Winkler, vice president and category general manager with Trimble Viewpoint. "We create connected insights from the beginning. You estimate the project to win, and you utilize past performance and industry benchmarks to submit the winning bid."

Construction One gives contractors the tools to start at one end of a project and follow it through to construction and completion, while helping collect, store and use data beneficially all the way.

In the planning phases, Construction One is able to collect the data produced during estimating, design and pricing processes and connect them directly to the actual project results to provide more predictable construction outcomes. Estimators and detailers can work within the platform to ensure their contributions are placed into the business enterprise resource planning system without double entries and using the proper reference data.

While the project is underway, project management, field management and service management units are available for users to work within, again collecting live data and adding it to the overall platform information, which results in optimal resource utilization and cost savings.

Throughout the process, the platform allows for more efficient management across the various project areas, including financial management, business operations, job costing, payroll and procurement. The result of this data sharing and collaboration is more efficient execution and greater profitability, Trimble says.

"We enable your digital transformation with a multi-platform approach . . . we provide digital procurement, digital forecasting and digital invoicing, automating paper-based or heavy data entry workflows. Imagine what you can do with that," explained Betsie Hoyt, director of product management for Trimble Construction One. "It's in the cloud. It connects the desktop, web and mobile applications to a single source of truth between the job site and the office. Or, as I like to say, loafers in the carpet with boots in the dirt."

Data transformation is also a big part of Construction One, connecting all aspects of the business, its intelligence platforms and analytics systems to one another. That allows near real-time reaction to issues and optimization of future efforts, Hoyt said.

"Imagine what you can do with that type of data at everybody's fingertips," Hoyt said.

Data connections such as this allow contractors to review their data regularly, and in the process make better strategic decisions for their businesses. Current and historical data combine to give users a real-time view of projects, determine if there are potential concerns with taking on a new project or any issues holding work back, decide when to start hiring, and improve their bids by offering more effective cost projections. It's a broad-based opportunity to review a whole operation and find what is the right way for that operation to move forward on projects.

Winkler said that Trimble Construction One has a number of key value pillars for contractors, starting with precise pre-construction management. "It all starts with precision at the very beginning to protect your profit margins for cost optimization," she said. "Real-time costs and financial controls, world-class job cost accounting tools deliver on-budget projects and performance indicators to let you know how you're doing along the way."

Reliable forecasts and performance insights, self-service reporting, construction-specific dashboards and business intelligence, labour management, paperless onboarding, payroll integration, compliance tracking and transparent product and operations management all play key roles in ensuring contractors can keep their projects profitable, Winkler added.

New modules for estimating and pre-construction modelling have been added to the Construction One suite as well, though the initial focus is targeted toward specific subcontractors and trades at this point. General contractors and civil construction uses are on the agenda moving forward, said Chris Peppler, general manager for building pre-construction.

"What you're going to see is this suite is going to continue to evolve. We absolutely have a focus beyond vertical construction," Peppler noted. "There will be more to come as this suite expands, in terms of integrations and solutions. I would say in very short order we will be adding a general contractor estimating solution."
Related Articles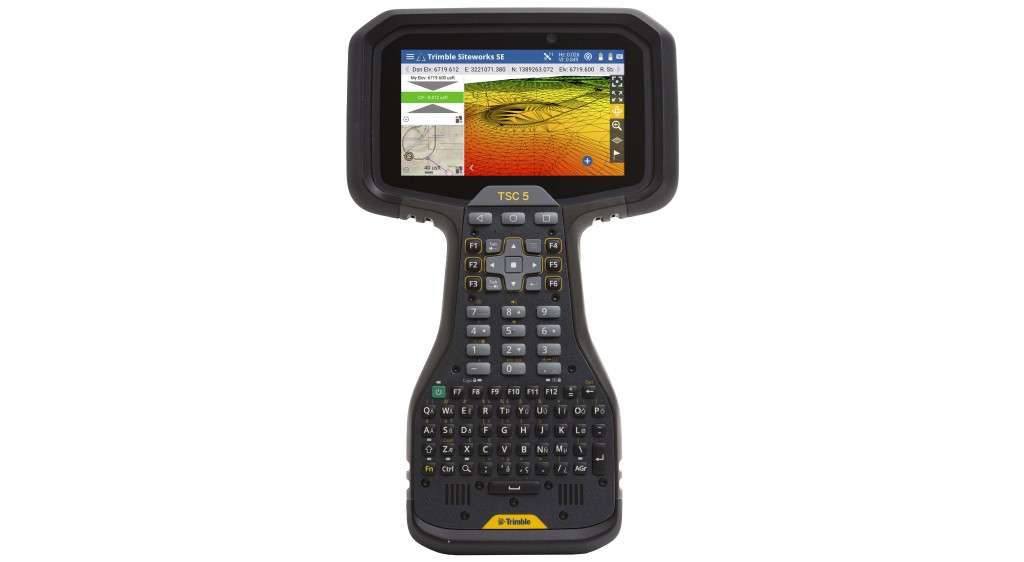 Trimble introduces Starter Edition site positioning software for construction surveying