In-depth report: small dozers under 25,000 pounds
Ideal for road widening, brush clearing, and residential and general construction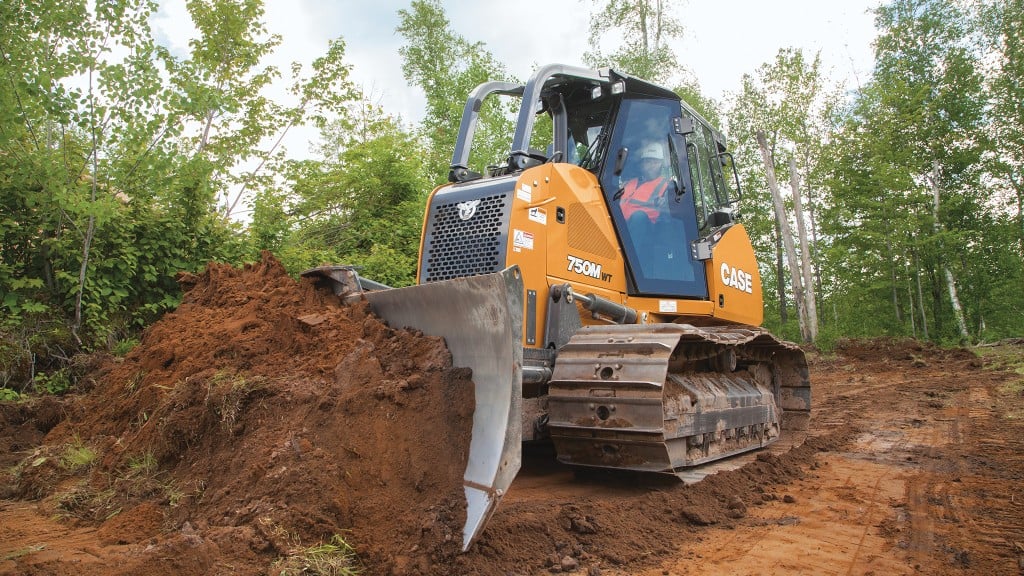 As working space has become smaller and efficiency needs have become greater on a range of construction sites, deploying powerful but smaller equipment is a must and can maximize efficiency in a range of jobs. Like their larger counterparts, smaller-size dozers under 25,000 pounds deliver considerable pushing power and can be outfitted with the latest in machine control technology, but they have some advantages: easier transportation; ability to fit into narrower areas, such as the lane of a road; and lower operating costs. Our panel of industry experts highlights how going smaller, where possible, can yield great results for many applications, such as road widening, brush clearing, and residential and general construction.

According to Jeremy Dulak, product and marketing manager, dozers, with CASE Construction Equipment, the small dozer market is the largest size class in the industry and continues to grow.
The key trends that are driving innovation in the small dozer category are primarily centred around operator experience and efficiency including comfortable cabs, easy-to-use controls and operation settings that maximize production.

"The workforce is changing," adds Dulak. "Operators need a machine that they can get in and learn fast. Machine control and other integrated technologies are going to be a big part of the future."

Matt Goedert, solutions marketing manager, roadbuilding, with John Deere Construction & Forestry, agrees that technology is part of the solution as the workforce changes. "When we think about challenges our customers face, it's common to hear about the shortage of skilled operators. In this size class customers are asking for machines that are simple to operate with technology to enable operators to stay comfortable and productive."

Andrew Earing, senior product manager with Komatsu, agrees, and says that when it comes to features, machine control is seeing steady growth as customers seek more efficient solutions for their work that can increase their profitability.

The versatility of the small dozer makes it ideal for satisfying many of today's infrastructure jobs, such as road widening, and Joel Fritts, product application specialist for small dozers with Caterpillar, attributes their increase in popularity with not only that road construction work, but also with residential jobs and other types of general construction that are often needing to be done in a shrinking footprint.
Applications for small dozers under 25,000 pounds
As job sites get smaller or harder to access, smaller dozers are seeing growth in a range of applications.

"Maxing out at over 41,000 pounds of drawbar pull, CASE dozers in this size category are very versatile, with the ability to move a lot of dirt and perform finesse jobs like fine grading. Grading and sloping, backfilling and land clearing are typical applications. These machines are also ideal for working on job sites where space is limited, and maneuverability is critical," says Dulak.

Applications where he sees continued growth in this category include residential building, commercial construction, landscaping and agriculture.

Maneuverability has become increasingly important as the size of job sites has reduced – the agility of the smaller-size dozer is essential. These machines can work within a width of 130 inches, and the Cat blade is 128 inches wide, says Fritts. Hydrostatic drive – power to both tracks – also enables this size of dozer to deliver the maneuverability that operators need.

"Any time we're not moving large volumes of material, these small dozers are absolutely great," says Kurt Moncini, senior product manager with Komatsu. The lower cost to transport is a significant advantage and, being smaller, dozers under 25,000 pounds usually have better visibility than larger dozers. The lower acquisition cost and lower operating cost will also allow you to give a lower job charge-out rate. It's a more cost-effective machine to put on a small job.

Land clearing is another common application for these machines, and the key to working effectively in this application is weight and horsepower.

"The weight is what does the work, and the horsepower is just the rate at which you can do the work or how much time it takes to do it," says Fritts. "So if a customer has a material that is smaller, let's say something that may be a tree or material that is 10 inches in diameter, [Cat's 22,000-pound] dozer can handle that size fairly easily. But if you get up in a bigger size material you're trying to clear, you're going to have to go up to a little bit heavier weight machine to get that work done."

Moncini concurs that, while this size of dozers is great for piling brush, which doesn't require much weight and horsepower, these dozers are too small for undisturbed sites that need stump removal and the clearing of larger trees.

The advantage of using a small dozer for land clearing enables you to maneuver around obstacles, access tight spaces and minimize ground disturbance around areas that need to stay intact, adds Goedert. Operators can also travel between trees and through other confined areas.
Blade options and rippers
Our experts agree that the 6-way power angle tilt blade is the most popular option for small dozers. It can be tilted on the ends and also angled like a motor grader blade as well as raised and lowered – and Fritts suggests it's almost like having a motor grader on tracks.

Moncini says that 30 years ago, a straight blade would have been most common, but "The ability to angle, to pitch left and right, makes [a power angle tilt blade] ideal for grading, spreading and side casting material, all with one blade. They can do all of those applications easily and don't require an additional machine."

CASE offers blades ranging from 90 to 124 inches, and given the variation of transportation requirements, ground conditions and applications, the company offers multiple blade options for each dozer model.

Depending on the model, John Deere customers can choose between five different blade sizes. When selecting a blade, it is important to keep in mind the applications you'll be using your machine in, as well as the material type.

"A wider blade will cover more area while a narrow blade will fit into tighter spots. In general, it's important for customers to pay attention to blade capacities when configuring a machine. Often with smaller dozers narrow blades are taller and sometimes can have a higher capacity than wider blade offerings. This may have an effect on performance in varying ground conditions or applications where blade penetration and moving mass amounts of material is important," Goedert says.

There are a range of rear attachments available for small dozers, including counterweights, draw bars, winches, hitches and rippers. John Deere has seen a trend of more small dozers leaving the factory with rippers. Adding the ripper provides two benefits: penetrating harder ground makes it easier for the blade to doze, and the weight a ripper adds to the rear of the machine. This extra weight can increase pushing power with the blade.

Fritts comments that rippers are not as common on smaller machines as they are on larger dozers, but there is a place for them in ripping up the ground and scarifying it. Cat offers a three-shank ripper as an option.

Moncini believes it is more appropriate to use the term "scarifiers," rather than rippers, since these smaller-size dozers don't have sufficient weight and are not designed for ripping rock. They do, however, excel at breaking up hard pan or other compacted soils, enabling the dozer to load the blade faster and get better blade loads. He suggests it's one of the best options for improving job site efficiency by expanding small dozer zones of application.
Cab features increase comfort and ease of operation
The cab is the operator's office, and new features make cabs on small dozers more comfortable and the machine easier to operate, especially for newer operators.

"It used to be like the operator was at a gym sometimes, when [they were] operating the machine, pulling heavy levers and putting in a lot of effort," says Fritts. That has changed and now it takes very little effort to operate the machine. Fritts credits DH-type controls with lowering and simplifying machine operation.

"One key thing in the cab that we try to do at Cat is to make it easy for the operator to run the machine. That's probably one of our customers' biggest needs – finding operators. Our task is to try to meet that need and to design a machine that is easy for a person to get in and operate and be efficient."

Contractors want a machine in this size class that is simple and comfortable to operate, Goedert says. He highlights John Deere's rigid-mounted controls. "This means the suspension of the seat moves without the controls or arm rests moving, which helps keep the operator's arms and hands steady and prevents unwanted movement when travelling over rough terrain."

Another feature that simplifies operation is John Deere's Sealed Switch Module (SSM), which minimizes the number of switches throughout the cab and provides a centralized control panel with solid state electronics for greater durability compared to mechanical switches. The SSM operates through the machine's CAN network, significantly reducing the number of wires.

CASE has incorporated several features into dozer cabs for improved operator comfort. A positive-pressure cab with advanced sealing and premium air quality system from Sy-Klone helps keep out dirt, dust and noise. This creates a working environment with a low sound rating of 75 dBa.

CASE cabs feature an isolated design that reduces cab vibration and provides a smoother ride and the cab-forward design provides exceptional visibility to the blade edge during operation.

Komatsu has focused on updating its cab as well. "We've spent a tremendous amount of time on these smaller dozers, addressing ride, sound, visibility and controls," says Moncini. Komatsu moved the cab forward so that when the machine pitches forward and back, the operator won't feel the machine moving as much.

Komatsu has also moved the radiator from the front to the back, enabling its dozers to feature a more sloped hood. As younger operators are coming in, it is essential that they have excellent ability to see easily around the machine, and most importantly to the left and right edge of the blade. Moncini says that Komatsu's expansive glass area in the cab also benefits visibility.
Technology options for small dozers
Machine control for fine grading, which enables a machine to hold and maintain the blade to a set 2D angle or pre-programmed 3D job site plan, has been picking up in popularity over the last few years on a range of machine types – and small dozers are no exception.

Key advantages of using grade control on a dozer include saving money on materials and getting the job done with fewer passes. Caterpillar has designed its recent machines with a focus on this technology, and Fritts considers it to be part of the whole package.

Cat offers grade control in either 2D or 3D. In 2D, the company offers Slope Assist, which controls the blade to a specific angle in the second dimension. It's ideal for when a customer does not have a 3D job site plan, but the operator is able to control the blade so that they don't have to do as many passes.

Fritts says that 3D grade control is becoming much more popular now as the majority of Cat's customers have some kind of digital plan from the engineer or their customer. These systems can come installed directly from the factory, or the dozer can be retrofitted. Fritts emphasizes that by reducing rework, contractors are saving time, materials and fuel – and the operator won't be as fatigued at the end of the day.

"While the adoption of 3D grade control systems has been significant over the last five-plus years, there is still a place for entry-level grade control technology to grow adoption and simplify tasks," says Godert. "Over the last couple of years at John Deere we have launched Slope Control on many of our dozers including the 450K, 550K and 650K. Slope Control fills a need for less complex technology which doesn't use a 3D model or external reference such as a base station or laser while still automatically controlling the blade for the operators."

Slope Control gives operators the choice between operating in Target or Joystick mode. Target mode allows the operator to define a cross slope and a main slope that the blade will maintain; Joystick mode allows the operator to make manual corrections. This technology helps operators to maintain drainage and it does not rely on an external reference point, so it can even be used under obstructions.

This technology can also be upgraded to John Deere's 3D SmartGrade technology, and its Auto SmartGrade feature will integrate the grade control system with the machine's power management system to control the blade based on engine load.

CASE is focusing on scalability and long-term value as well as accessibility when incorporating machine control into its dozer line.

"Early this year CASE introduced factory-fit machine control on its 750M through 2050M dozers," says Dulak. "The new offering includes factory-installed and calibrated 2D, dual mast 3D and SiteControl CoPilot precision construction solutions from Leica Geosystems. This option simplifies acquisition and allows dozer owners to group the precision solution of their choice in with the initial purchase of the machine."

Other CASE technology features include an advanced load monitoring system that automatically reduces track speed and increases torque when there is a heavier load on the blade, and increases track speed when there is a lighter load on the blade to optimize power and efficiency. CASE's smaller dozers allow operators to adjust shuttle and steering sensitivity to Smooth, Moderate or Aggressive to match job site conditions.

Komatsu's intelligent Machine Control 2.0 (iMC 2.0) 3D technology now features lift layer control, which allows operators to place consistent soil lifts based on existing terrain for compaction. When the layers are consistent, you can get consistent compaction to ensure that the entire site is uniform. Proactive dozing control tracks the job site and maps the terrain to compare with the model specifications, which makes the soil removal process more efficient and conserves fuel.

Ultimately these technology offerings are designed to make the grading job not only go more efficiently, but assist newer operators. "The number one customer need that we hear continually is finding someone to operate that machine," says Fritts. The goal of adding machine control and other technology features is to make it as easy as possible for the operator to utilize.

That need to make machine operation as simple as possible to address the needs of new operators coming into the workforce is heavily emphasized by our experts, and ultimately today's small dozer design is targeted toward getting those new operators in the cab and developing their confidence to get jobs done accurately and efficiently – whatever their application.
Related Articles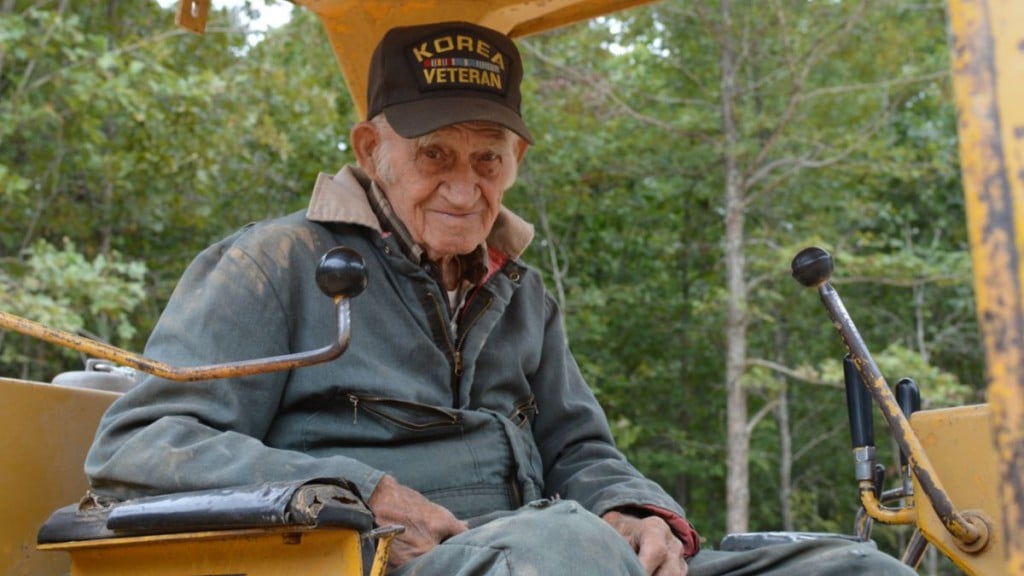 Meet the most experienced Cat dozer operator who logged over 110,000 hours in 84 years