Registration opens for World of Asphalt and AGG1 2022 events in Nashville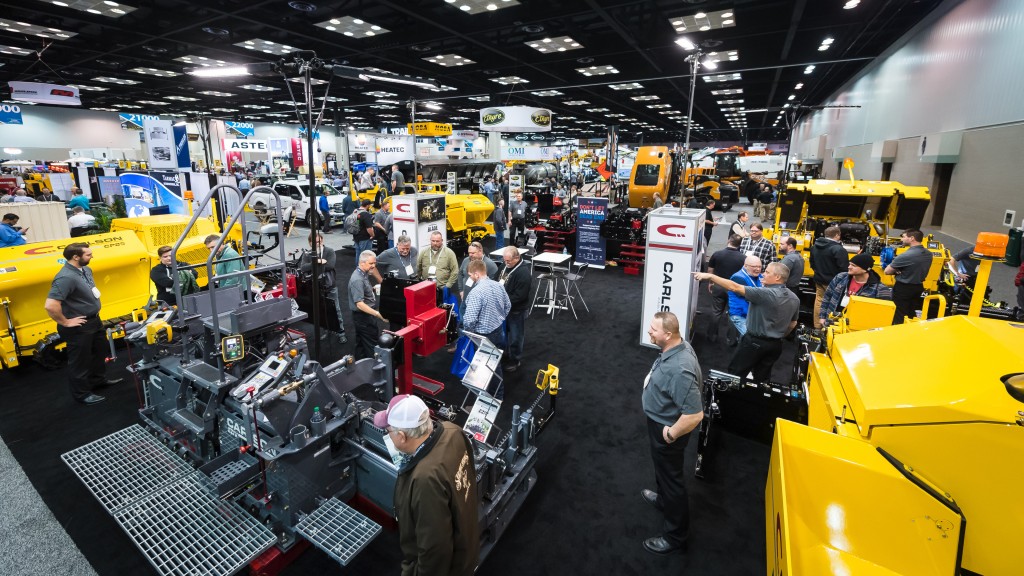 Registration for the World of Asphalt Show & Conference and AGG1 Academy, running March 29-31, 2022, at the Nashville Music City Center in Nashville, Tenn., is officially open.
"We're looking forward to bringing the asphalt paving industry back together in person," said Show Manager Brittany Weltcheff. "There is tremendous value in face-to-face interactions and learning and we're thrilled to offer hands-on equipment and networking experiences in Nashville. The asphalt paving industry is always evolving, and there is no better place than World of Asphalt and AGG1 Academy for asphalt paving professionals to learn how to incorporate the latest into their businesses and skillsets."
Attendees can select the All-Access bacge or other options for entry, and may book through the World of Asphalt hotel block.
They may also sign up for education to guarantee a spot in sessions. Education topics cover people, plants, paving, pavement preservation and environment, health, safety and sustainability (EHS&S).
Once attendees have their plan made, they should keep an eye out this winter for the World of Asphalt mobile app, which will link up with the show planner and include show maps and real-time notifications.
"After a three-year absence due to the pandemic and an intense national debate about the future of infrastructure, the 2022 show may be the most important World of Asphalt ever," said Dr. Audrey Copeland, president and CEO of the National Asphalt Pavement Association (NAPA), majority owner of the show. "This opportunity to learn from and network with asphalt paving professionals and equipment manufacturers in a safe and familiar setting is unique to World of Asphalt. With the last show in 2019 and the next one in 2024, you don't want to miss this timely opportunity to grow and connect with your peers in the asphalt pavement industry."
The 2019 edition of World of Asphalt was recognized by Trade Show Executive as one of the "Fastest 50" growing trade shows, and organizers are preparing for 2022 to be even better.