Quarries cut downtime with planned maintenance approach
Regular inspections and evaluation extend the life of crushing and screening equipment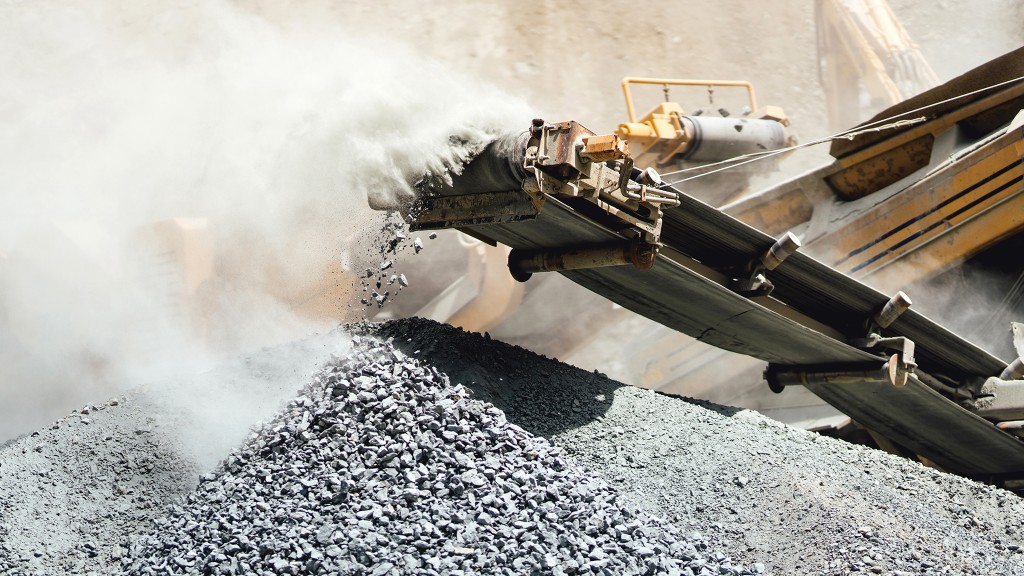 Aggregates operations are rough on equipment - there's no way around that. When the job comes down to smashing rock all day it's no surprise that the machines involved tend to take a beating. Regular maintenance is an important part of keeping them up, running and making money.

Planning that maintenance is one key approach to reducing overall costs and maximizing uptime. From replacing wear parts to more extensive maintenance, having a plan reduces costs and downtime for quarry equipment and keeps the entire operation moving forward.

Amaco Construction Equipment Inc., based in Mississauga, Ontario, handles aggregate equipment lines from Astec, SBM and Screencore. Amaco CEI President Jeff MacDonald joined the company his father James founded in 1987 after training as a professional civil engineer, and over those three-plus decades he's seen a lot of crushers and screens. He points out that there's plenty to consider when it comes to maintenance planning for aggregates operations.

When you're dealing with crushing and processing rock, sand and similar products, abrasiveness is impossible to avoid and needs to be a starting point for your maintenance considerations, MacDonald advised.

"Many aggregates that are processed are very abrasive, and will cause wear in the equipment with anything that comes into contact with the material," MacDonald noted. "You can maximize uptime with a regular inspection routine that measures and evaluates wear life left on items such as belts, chutes, screen cloth and crusher wear parts."

It's essential to ensure that inspection be done regularly, because the longer an item wears, the more potential there is for more costly damage to occur.

"If you let the wear go past a liner and into structural components, your repair costs jump greatly, and if left too long, may not be repairable," MacDonald said. "An inspection and regular maintenance plan is essential."

Setting a maintenance plan for an aggregate operation can cover a lot of ground, but it's important to ensure that there's something in place for operators and maintenance teams to refer to. Establishing a set schedule and approach to maintenance and repair response means equipment is checked regularly and problems are caught early on.

"A proper maintenance plan should include daily, weekly and monthly checks, and the time to conduct these checks is as important to wear as it is to safety, so make sure this is structured and followed," MacDonald suggested. "The longer the interval, the more in-depth the inspection should be."

One example of an in-depth check that can be beneficial when done regularly is oil sample analysis; a review of fluid condition when oil changes take place can be an early warning of impending engine or hydraulic system issues. This can only be accomplished effectively when good records are kept, though, MacDonald noted. "Record keeping and analysis of the findings are equally important to understand how your equipment is faring in the application - inspection without evaluation is pointless."

Starting a plan should focus on the components that are the most likely to need repair or replacement on a regular basis.
"The best place to start is with anything that can be seen or readily measured: crusher wear parts, screen cloth, chute and hopper liners, belts and idlers," MacDonald said. "Understanding how the material you're processing is affecting your equipment is important to planning when maintenance is needed. Tracking wear to production can give you valuable insight into when work will be needed."

In developing a plan, ensure that a schedule is set for important inspection work - and be sure that it's adhered to by operators and service employees. Inspections can slow down operations for a short time, but that's far better than the alternative, MacDonald pointed out.
"Making the time to do the inspection is key - production often gets in the way, and next thing you know, the inspection gets missed. Proper development of the checks needed and documentation of the findings is also important, so a review can happen and be compared with earlier findings," he said. "Taking measurements and recording them ensures the evaluation is done, not just a quick run-through of check marks on a page in order to get to work."

MacDonald recommends developing a system that, when an inspection finds an item is out of its recommended spec and requires attention, is immediately recorded and reported. This kind of system ensures that the needed maintenance is done more quickly than if the form is submitted to the office and left for some time before being evaluated.
Maintenance plans should be broad-based and encompass all machines in a spread, even in cases where the quarry is running multiple manufacturers. In fact, it's a good idea to keep those multiple brands in mind, as that may affect the availability of parts.

"Brand of machine . . . could affect parts delivery and uptime if required parts take time to bring in. This should be regularly checked with your supplier, especially as COVID has caused some delays. You can plan and order ahead with whatever lead time is needed so downtime is minimized," MacDonald said.

Value and use of equipment should dictate the necessity for the maintenance plan, MacDonald noted. A machine that's valued at $10,000 might not be inspected at the same frequency as something in the $1 million range, for example.

"If you own just a single machine without a backup, then this unit should be inspected more regularly to ensure uptime is assured," he added.

When a plan has been developed and put in place, it's essential to have a good level of staff buy-in to ensure it is followed successfully. Without a crew willing to make it work, a plan is just words, so having everyone taking part is key.

"Managers must account for and allow for the inspections to happen without added pressure to be in production mode," MacDonald said. "Keeping the machine working well is as important as safety measures to ensuring personnel are safe."

One way to get that buy-in is to bring all the stakeholders together - operators, managers, service technicians, dealer reps - and have them all be part of the plan's development and implementation. It may take some time to get there, but once everyone is on the same page, it's much easier to kick off a good maintenance program.