Watch Caterpillar race life-sized versions of Hot Wheels cars in newest Cat Trial video
Caterpillar's Cat Trial 11: Hot Wheels features an epic playground with the next generation Cat wheel loaders and other Cat gear, incorporating life-sized versions of Hot Wheels cars. For this trial, Caterpillar brought in professional stunt drivers, track designers and equipment operators from around the country, leaning on Cat machines and technology to bring it all to life.
Each of the five cars highlights a different Cat service:
The baja truck highlights the Cat Certified Rebuild Program which allows users to return end-of-life machines, systems and components to like-new condition at a fraction of the cost of buying new.
The Cat Trial 11 buggy features Cat Self-Service Options which offer a broad range of common repair options, packaged with everything users need to do the work themself — in a shop or in the field.
Hoses and couplings are critical components that carry the lifeblood of hydraulic equipment, so hose reliability can make a huge difference in operation. Featured on one of the loop cars, Caterpillar supplies its own hoses, couplings and assembly kits.
Featured on one of the loop cars, the Cat Card allows multiple users on one account and expense tracking by job, plus service and support from a dedicated Cat Financial Cat Card customer support team.
A Hot Wheels version of the Cat Dealer Service truck highlights the repair options Cat provides. Customers can choose from five levels of repair options.
Related Articles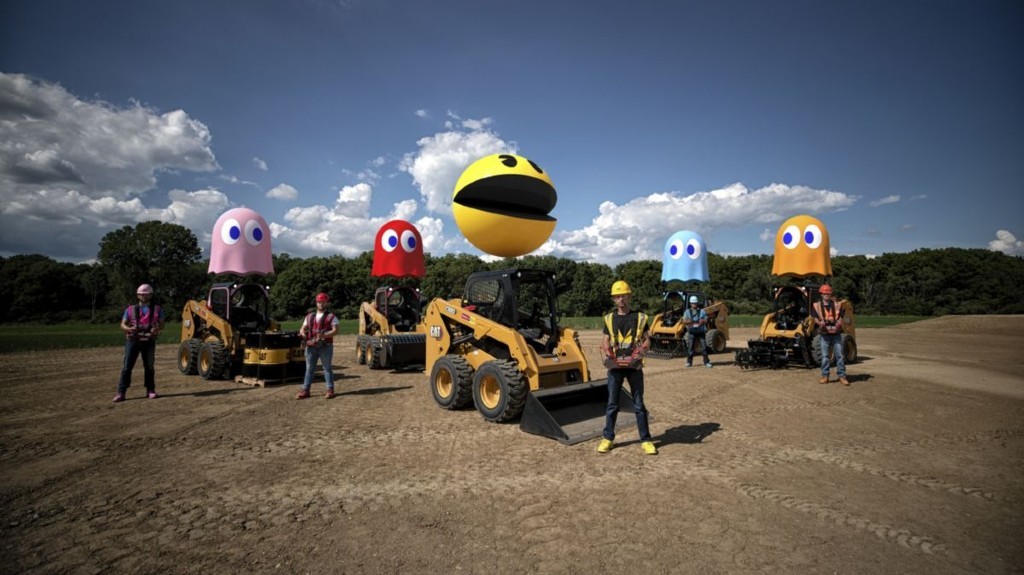 Watch Caterpillar use remote-controlled skid steers to play a life-sized game of PAC-MAN