K-Tec and Cypher Environmental partner to promote efficient mining sites worldwide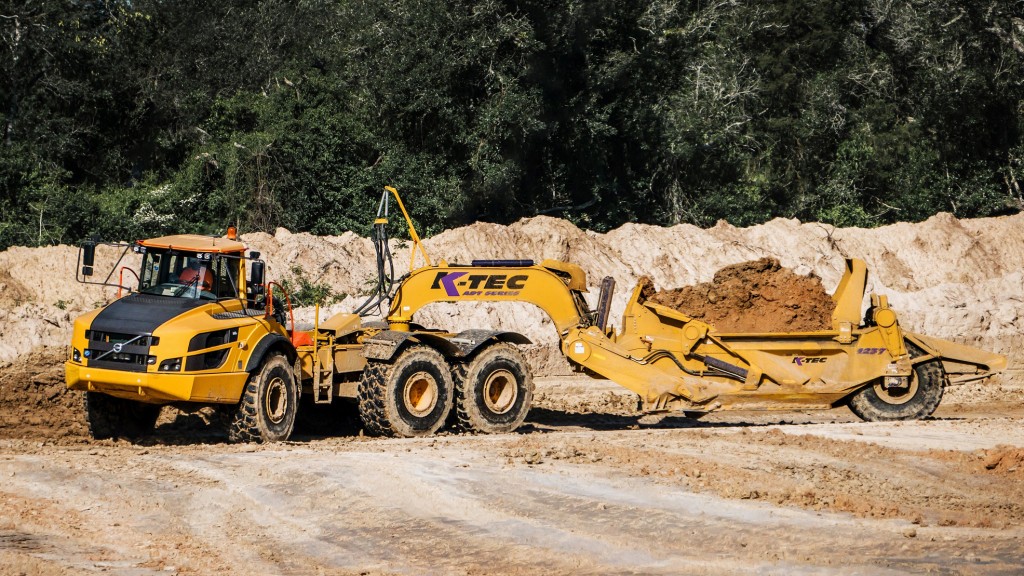 K-Tec Earthmovers and Cypher Environmental have signed a mutually beneficial strategic alliance document to strive toward a similar cause. The strategic alliance sets forth the understanding of the parties related in an effort to promote responsible and efficient mining practices around the world.
Overall, Cypher Environmental and K-Tec are working together to bring awareness to the new and improved methods of mine site management that can bring out efficiencies and savings for mining organizations.
Specifically, the strategic alliance outlines strategies for Cypher Environmental & K-Tec to co-promote brands & products, including:
A more efficient way to transport material with K-Tec's Scrapers which can be used behind a mine's existing Articulated Dump Trucks (ADT's) or Rigid Dump Trucks (RDT's) for a solution to moving material with less labour, less fuel, and less maintenance.
A more long-term solution for smoother haul roads and faster cycle times with Cypher Environmental's ROAD//STABILIZR product.
A safer, environmentally friendly, water conservation solution to control dust using Cypher Environmental's DUST/BLOKR product.
Drive mutual brand recognition and publicity within the mining industry to investigate both K-Tec's scrapers and Cypher Environmental's products.
Sales synergies may also be possible where Cypher's products may ship inside the same 40-foot sea container along with K-Tec's bolt-together mining scrapers for an efficient shipment, direct to mine sites around the world.