Rinsche gravel plant purchases third Liebherr L 586 XPower wheel loader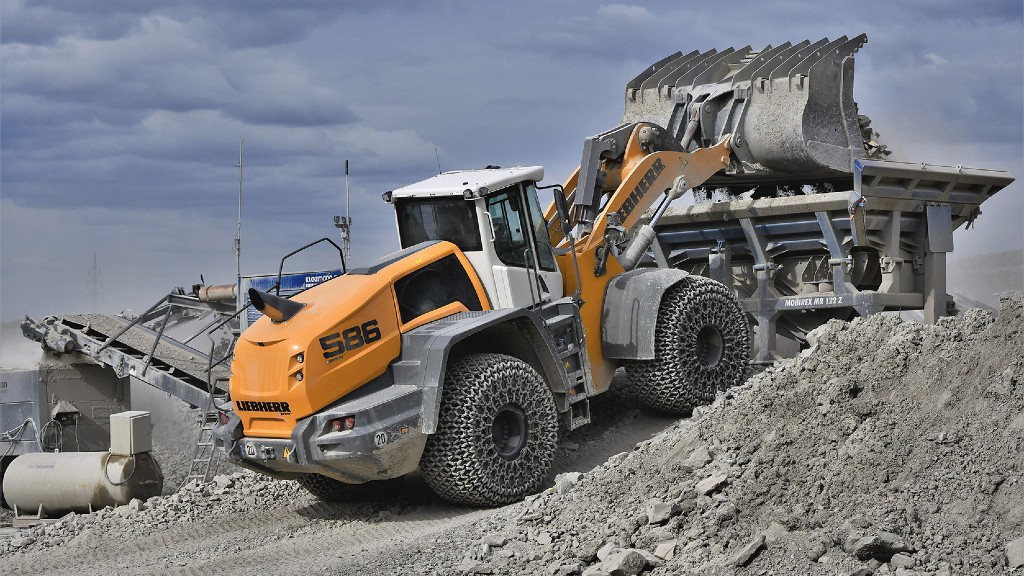 A third Liebherr L 586 XPower wheel loader has been added to the machine fleet at the Rinsche gravel plant in Anröchte. The main deciding factor in the acquisition was the positive experiences that the company had with the two previous wheel loaders purchased for the plant in 2019.
Rinsche operates three quarries in the area between Münster and Sauerland from which it removes approximately 500,000 tons of material annually. The core product is "Anröchter green sandstone", a particular sandstone with blue and green colouring that is popular around the world as a high-quality and natural building material.
The main task of the wheel loader will be to transport blasted material from the quarry face to the crusher. In this load-and-carry operation, the machines cover distances of up to 200 metres. The wheel loaders will also help with reloading.
"The L 586 XPower is Liebherr's largest wheel loader model and - like all XPower wheel loaders - comes with the robust and efficient power-split travel drive as standard. We are delighted, since the first demonstration in the quarry in 2018, to now be delivering the third L 586 XPower to Wilhelm Rinsche and his team," explains Liebherr sales manager Wilfried Holz.
Company info
Related products