Liebherr's XpertAssist provides real-time remote support to reduce repair times and costs
Liebherr has expanded its remote service portfolio to provide better support for its customers with XpertAssist, an annual subscription-based service that combines several service tools to reduce repair times and reduce costs. Liebherr experts provide worldwide, real-time support with second-level OEM backup support. XpertAssist helps provide increased availability, longer service life, and reduced service costs for registered machines.
A remote servicing era
XpertAssist combines real-time expert advice from experienced technicians with a wide range of technical tools through an audio-visual connection. Step-by-step instructions combined with fault analysis and online troubleshooting mean assistance can be maximized and on-site attendance can be minimized. Any necessary site visits are made as efficient as possible through video calls. A debriefing conference call to explain the work done, or to address possible findings is part of the remote service. The time to repair is reduced by up to 50 percent, and field service costs are cut by up to 20 percent.
XpertAssist's predictive maintenance features
XpertAssist extends to predictive maintenance advice and reports on individual machines or entire fleets. The interactive performance review and advice on preventive maintenance ensure high machine availability and early budget planning. Service technicians spend up to 45 percent of their time travelling to/from site. With XpertAssist, the availability of experts is increased through the elimination of avoidable travel giving them more time to service machines.
How to use XpertAssist
An annual subscription is the only thing needed for XpertAssist. The remote service tool is available for individual machines or entire fleets. As an option, Liebherr offers a ready-to-use pre-installed tablet (LiTAB) enabling digital machine documentation as well as remote operation monitoring.
Related Articles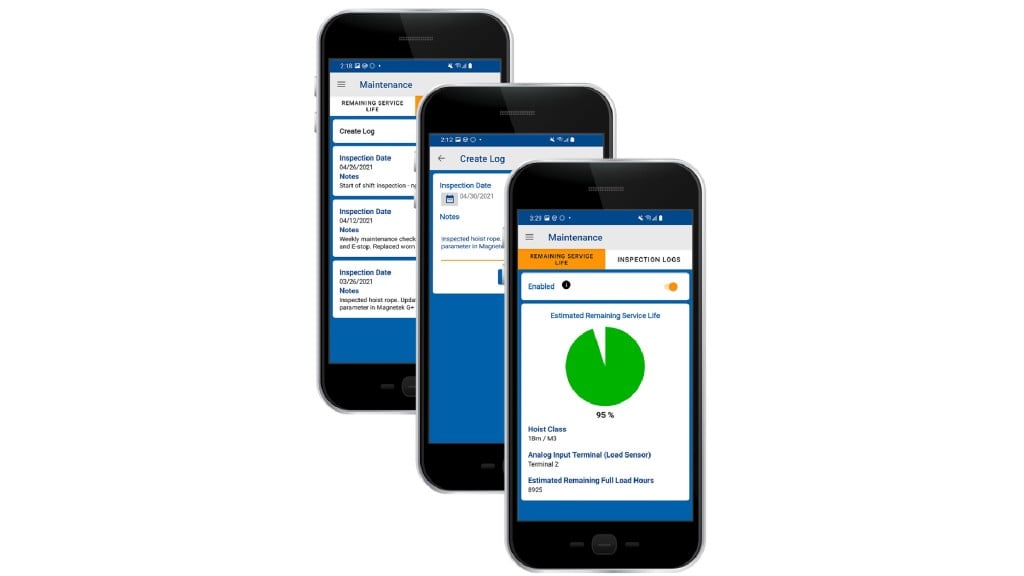 Columbus McKinnon expands remote hoist and crane monitoring capabilities with mobile app