Manitowoc updates Grove truck crane to reduce machine weight, increase horsepower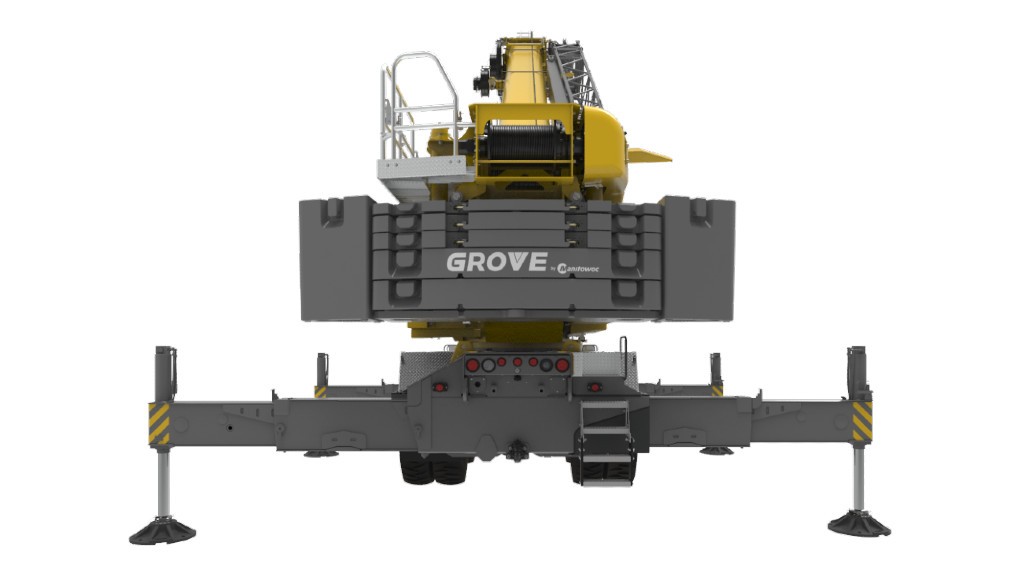 Manitowoc's 115-ton TMS9000-2 now has an extra 25 bhp and a series of design improvements that have enhanced operator comfort, reduced machine weight and improved the setup process.
"We updated the Cummins engine from the ISX to the new X12 engine. With the new engine we increased the horsepower to 475 bhp, while ensuring compliance with the latest on-highway emissions standards," explained JJ Grace, product manager for truck-mounted cranes at Manitowoc.
Customer feedback improvements
Grove used the engine repower to introduce a host of additional improvements, all made in direct response to customer feedback.
The outriggers have undergone a series of modifications to make job site setup simpler and faster. The rear outrigger box has been raised by just under 5 inches to improve the departure angle to 18°, while the front outrigger jacks have been raised 3.5 inches to improve ground clearance.
Additionally, there is now an extra 3 inches of outrigger stroke, while the outrigger pad size has been increased from 20 to 24 inches.
The TMS9000-2 truck-mounted crane is now stronger and lighter
The latest Grove TMS9000-2 models are now lighter at just 80,311 pounds for the basic configuration. Thanks to the new carrier and engine, almost 1000 pounds of excess weight has been trimmed.
Nevertheless, the truck-mounted crane's load charts remain unaffected. Manitowoc's fully automated laser-welding process leaves just one weld seam on the boom, rather than the previous three, to produce a higher-quality, stronger and lighter design.
Company info
Related products
Related Articles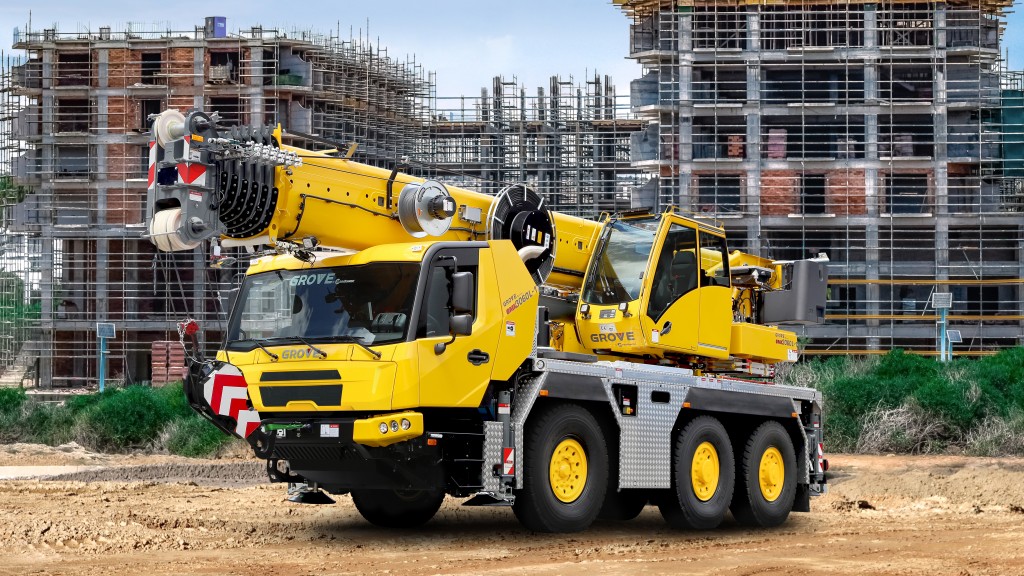 Manitowoc introduces enhanced driver's cab on Grove three-axle all-terrain cranes