Link-Belt's new 120-ton hydraulic truck crane to make its debut at CraneFest 2021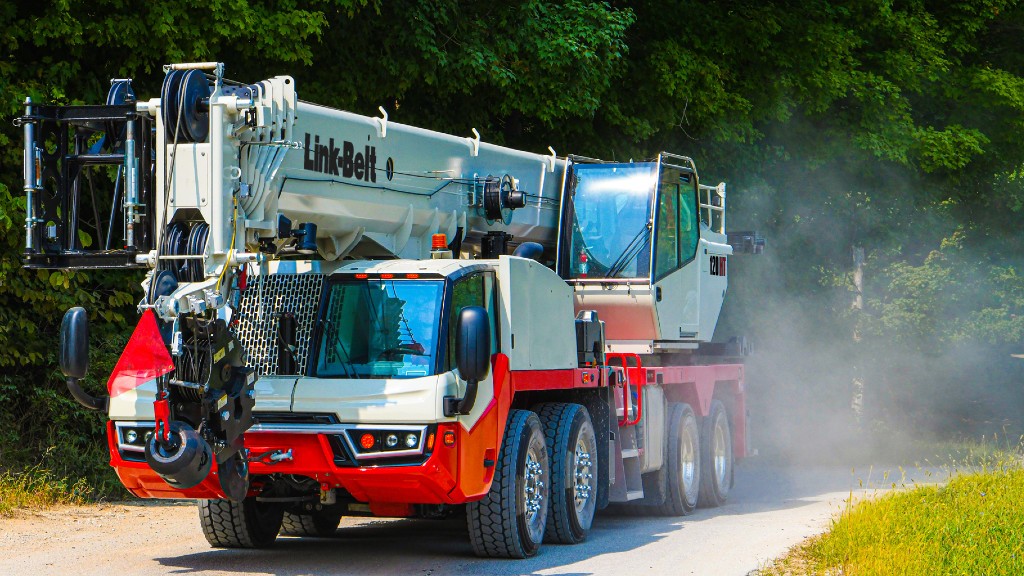 Link-Belt Cranes has launched its new 120 US-ton (110-mt) base rated, 120|HT hydraulic truck crane. The 120|HT will make its public debut at Link-Belt Cranes' customer event, CraneFest in fall 2021. Production models are set to begin shipment in the fourth quarter of 2021.
Ride quality
The four axle 120|HT features a new, wider single-occupant cab that reflects design elements of the 175|AT all-terrain crane. The 120|HT also comes with an all-new air ride suspension design. Its suspension and braking system is a result of a two-year collaborative design process with suspension manufacturer Hendrickson International. Air disc brakes, another first for the hydraulic truck crane market, will improve brake performance and reduce maintenance time.
Transportability
Counterweight payload increases from 16,000 pounds (7 257 kg) on the HTC-86110 to 20,500 pounds (9 268 kg) on the new 120|HT without a boom dolly. Full counterweight for the 120|HT is 49,100 pounds (22 271 kg). Increased counterweight payload is a result of a strategic design approach to reduce the 120|HT's gross vehicle weight coupled with an increased rating on the front steering axles to 26,000 pounds each.
Fuel efficiency has increased with the introduction of Cummins X12 single overhead cam engine that is EPA 2021 compliant. Top speed on the 120|HT is 62 m.p.h. (99 km/h). Link-Belt has improved upon access for daily service checks like fill points, filters, and grease points.
Boom and cab features
The 120|RT delivers enhanced reach with a six-section 38.3 - 164.1 foot (11.6 - 50 m) pin and latch formed boom, built to Link-Belt's specific boom profile and tolerances. Two 16 foot (4.9 m) lattice insert extensions provide a maximum tip height of 261.7 feet (79.8 m).
Features like Link-Belt SmartFly, Link-Belt's patented one-person fly erection technology, and a wireless rigging remote to control outriggers, outrigger beams and jacks, boom hoist, and winches make setup quicker and easier with increased efficiency.
The new operator's cab features wide-entry access and egress, USB and 12-volt power supply, and increased storage with interior lighting. Pulse 2.0 is at the heart of this crane with features and controls that are intuitive, adaptable, and in easy arm's reach. The view from the seat is uninhibited in all kinds of weather with large sweeping wipers in the front and top, and strategically-placed vents for fast-acting defrost.
Additional features include:
Link-Belt's "Smart Stack" counterweight detection system
Link-Belt Pulse 2.0 has improved carrier diagnostics, monitoring, and now also displays real-time outrigger jack ground bearing pressures
Link-Belt Site Vision (includes camera and working lights package)
V-CALC with 81 outrigger positions
iCraneTrax for better fleet management and maintenance scheduling
Related Articles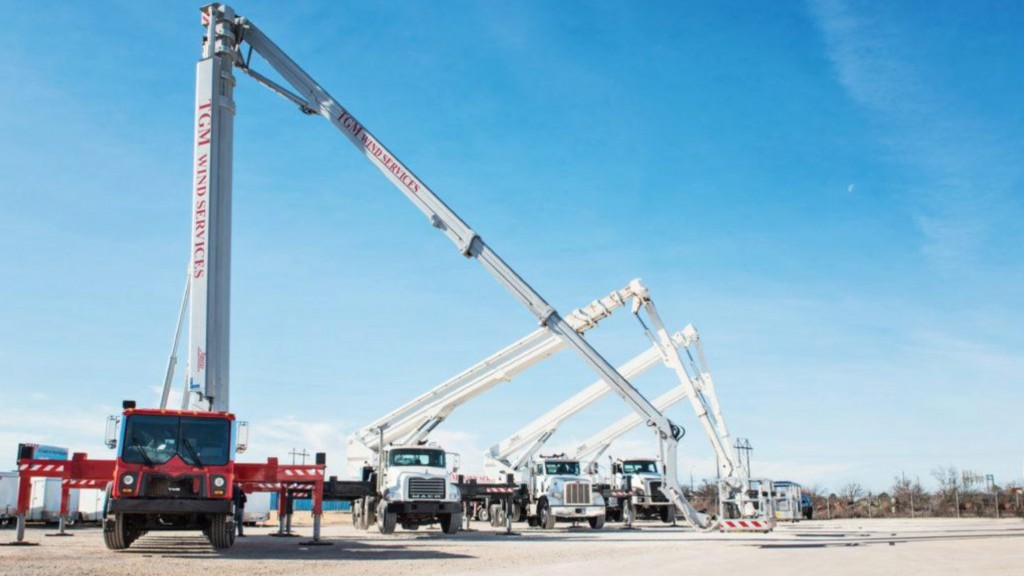 Why utility contractors should consider truck-mounted aerial platforms instead of cranes for complex projects