SANY America Names Can-American Enterprises a SANY Excavator Dealer in Kelliher, Saskatchewan
In addition to carrying the full line of SANY excavators, Can-American also carries a wide range of other equipment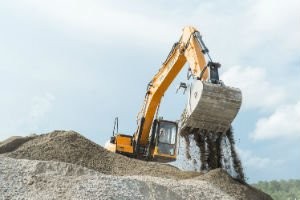 Can-American Enterprises Inc. has been named a SANY America excavator dealer representing SANY in Kelliher, Saskatchewan, Canada.
"There is vast land and difficult terrain in this part of Canada, making the need for tough, dependable excavators even more important to this market," said Bill Step, regional manager at SANY America. "We look forward to a prosperous relationship with Can-American Enterprises, as together we help customers handle their diverse and growing needs, from traditional earthworks to emerging markets."
Since 2004, the family-owned and operated Can-American Enterprises has been focused on providing the construction, agriculture and mining sectors with a wide range of products and services geared toward meeting every one of their needs. Located in Kelliher, Saskatchewan, Can-American specializes in new and used equipment sales, rentals and financing, along with full service and support including parts. The company is also SGI safety accredited for truck and trailer inspections.
In addition to carrying the full line of SANY excavators, Can-American also carries a wide range of other equipment types, including wheel loaders, backhoe loaders, telehandlers, dozers, compaction equipment, concrete equipment, pumps, generators, light towers and skid steer loaders. In addition, the company is one of the largest sources of equipment attachments in western Canada.
"We've always said that if we don't have it, we will get it," said Conway Maydonick, president of Can-American Enterprises. "And SANY was the excavator for us to get to meet our customer's demands. We like SANY for the value, the warranty and because as a product, it is well-built all around."
SANY America's excavator offerings include the 7.5-ton SY75C, the 13.5-ton SY135C, the 21.5-ton SY215C and the 23.5-ton SY235C. Additional models will be introduced in North America in the coming year. SANY excavators feature low overall owner operating costs, ease of operation, low operating noise and solid excavator performance.