New technology from Haver & Boecker Niagara uses artificial intelligence to monitor health of vibrating screens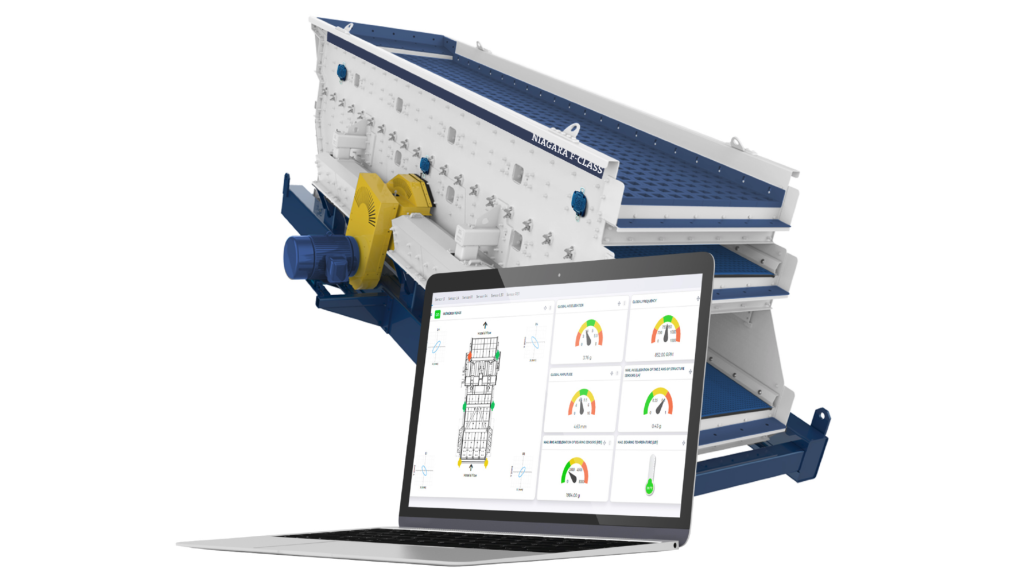 Haver & Boecker Niagara have launched a new addition to their Pulse portfolio with the introduction of Pulse Condition Monitoring (Pulse CM). The technology is designed to monitor the health of vibrating screens using modern algorithms and artificial intelligence.
Pulse CM is a wireless diagnostics tool that helps mineral processing operations be proactive, rather than reactive, when it comes to maintenance efforts. This leads to increased efficiency, decreased downtime and improved reliability.
Pulse Condition Monitoring is the next level in the Pulse portfolio, accompanying the company's Pulse Vibration Analysis. Similar to Pulse Vibration Analysis, the Pulse CM system analyzes data to help users get the most out of their equipment. Unlike Pulse Vibration Analysis, Pulse CM uses permanently installed sensors to monitor equipment 24/7.
The system captures real-time information on monitored equipment and provides alerts via e-mail when it detects the first sign of potential problems. By constantly monitoring the accelerations of the vibration screen, Pulse CM provides a forecast of the equipment's dynamic condition in intervals of 48 hours, 5 days, and 4 weeks. The system detects anomalies that will point an operation's maintenance team to specific areas of the equipment that may require attention.
With consistent use, Pulse CM will accurately point out and predict critical issues and advise when to schedule maintenance, along with what to focus on during that planned downtime.
To collect all data from the body and drive components, Pulse CM is equipped with a gateway that can connect with up to 20 wireless sensors, within a radius of up to 246 feet (75 metres). Using a cellular signal or Wi-Fi from the plant, it will send all data to the Haver & Boecker Niagara cloud, available through the company's web app. The sensor configurations are customizable and placed on both the body and bearings of the vibrating screen. The gateway can also be positioned between two screens operating near one another.
Haver & Boecker Niagara's accompanying app displays all the information in an easy-to-use portal, providing users a full overview of equipment in real time. They can access detailed information specific to each of the body and bearing sensors to identify the equipment's operating condition and health of each component.
Related Articles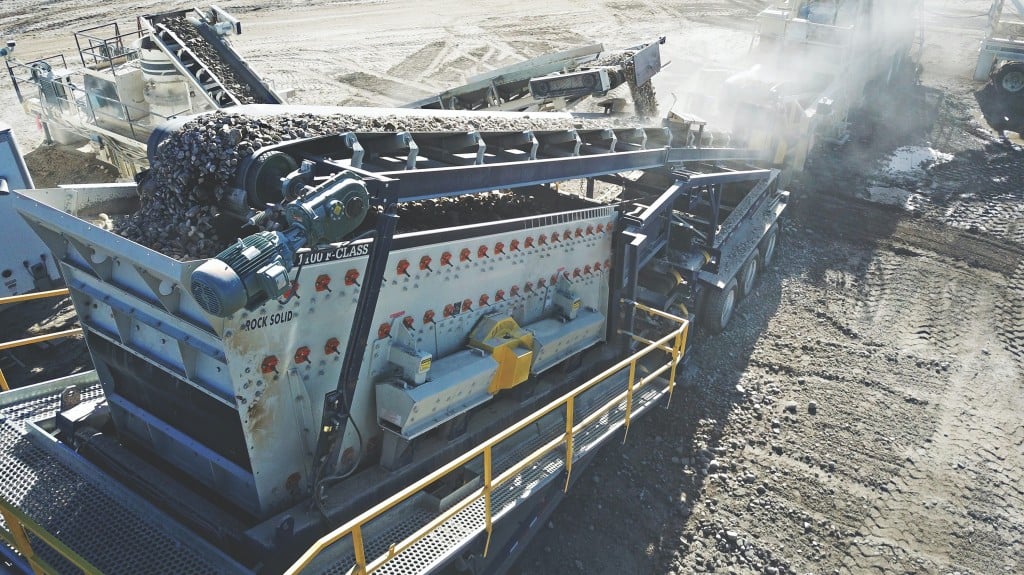 Haver & Boecker Niagara pair eccentric vibrating screens with polyurethane media to boost production