Platform Hire adds Snorkel's largest battery-powered rough-terrain scissor lift to fleet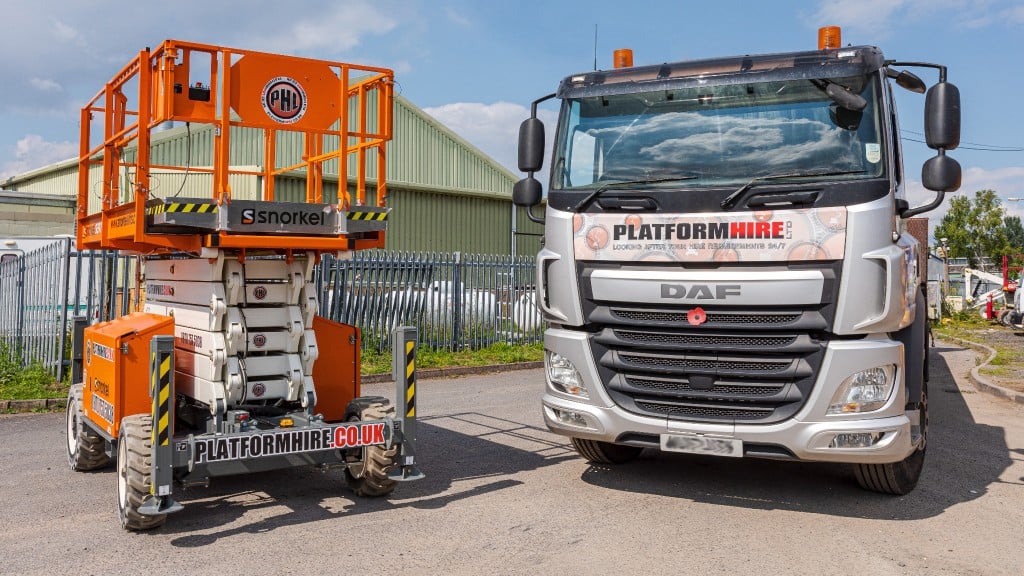 Platform Hire has become the first U.K. hire company to add the lithium-ion battery-powered Snorkel S3970RTE compact rough-terrain scissor lifts to its fleet.
The Snorkel S3970RTE is the largest model in a new range of lithium-ion battery-powered compact rough-terrain scissor lifts. Reaching a maximum working height of up to 13.8m, the S3970RTE has a platform capacity of 350kg, and can be driven at full height. Measuring just 1.8m wide, this scissor lift can access confined spaces, yet features a spacious platform that can be extended up to 1.6m x 4.0m, and is available with non-marking, high grip tires for indoor/outdoor use.
Powered by a 52V system incorporating two 5.75kWh lithium-ion batteries with integrated battery management systems, the S3970RTE is completely zero emission, yet delivers improved rough terrain performance due to additional power and torque via an AC electric motor and four-wheel drive hydraulic transmission.
A high-frequency 50A on-board smart charger enables the lift to be fully recharged in up to 8 hours, but also allows for top-up charging such as during a break or shift changes.
Depending on the application and usage, the S3970RTE can complete a full day's work on a single charge, and in some cases up to a full week. For heavier duty cycles or projects that require long-distance driving, the lift can be outfitted with an additional 5.75kWh battery.
Related Articles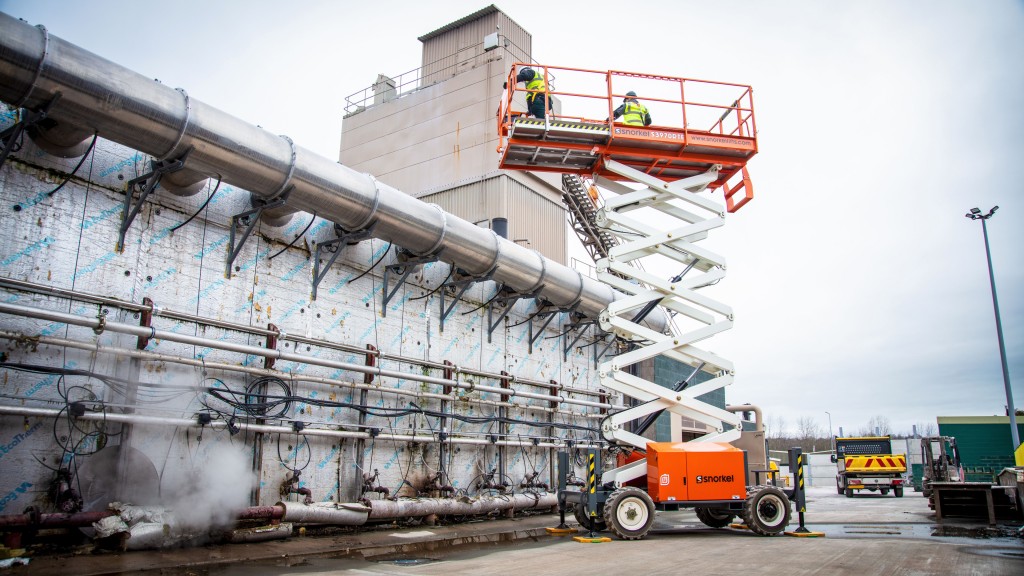 Snorkel introduces five new lithium-ion battery-powered rough-terrain scissor lifts