Sunbelt Rentals orders five battery-electric trucks from Peterbilt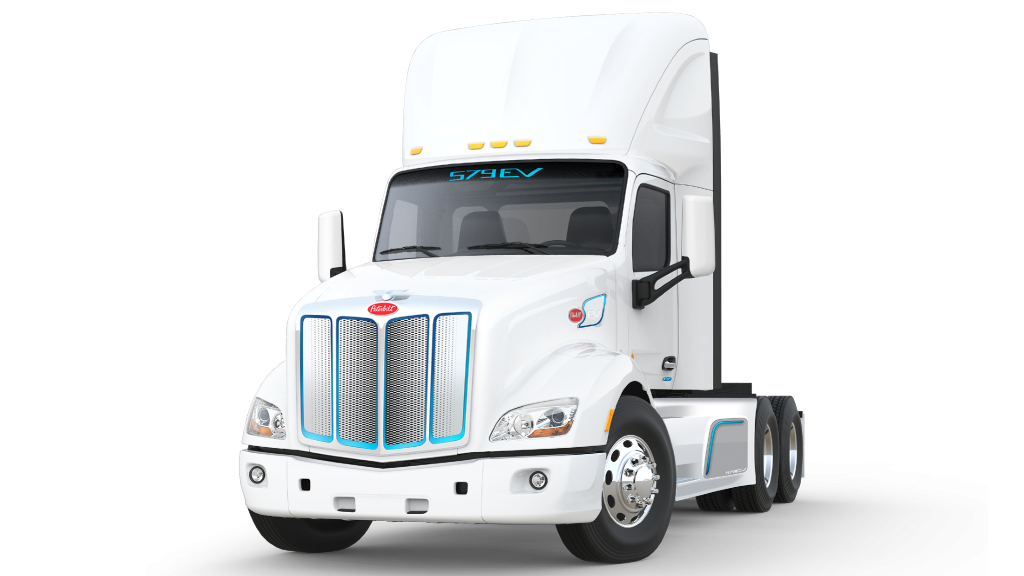 Peterbilt Motors Company has received an order for five Peterbilt battery-electric Model 579EVs from Sunbelt Rentals for use delivering rental machinery to and from jobsites around the country. The order is the first step towards Sunbelt Rentals goal of reducing their greenhouse gas emissions 35 percent by 2030.
Designed for optimal weight distribution and performance, the fully integrated, all-electric 579EV powertrain provides a range of up to 150 miles. When used in conjunction with a DC fast-charger, the high-energy-density battery packs recharge in 3-4 hours, making the 579EV ideal for regional haul, drayage, pickup and delivery, and last-mile operations.