Lighter, faster Epiroc DTH hammers improve drilling speed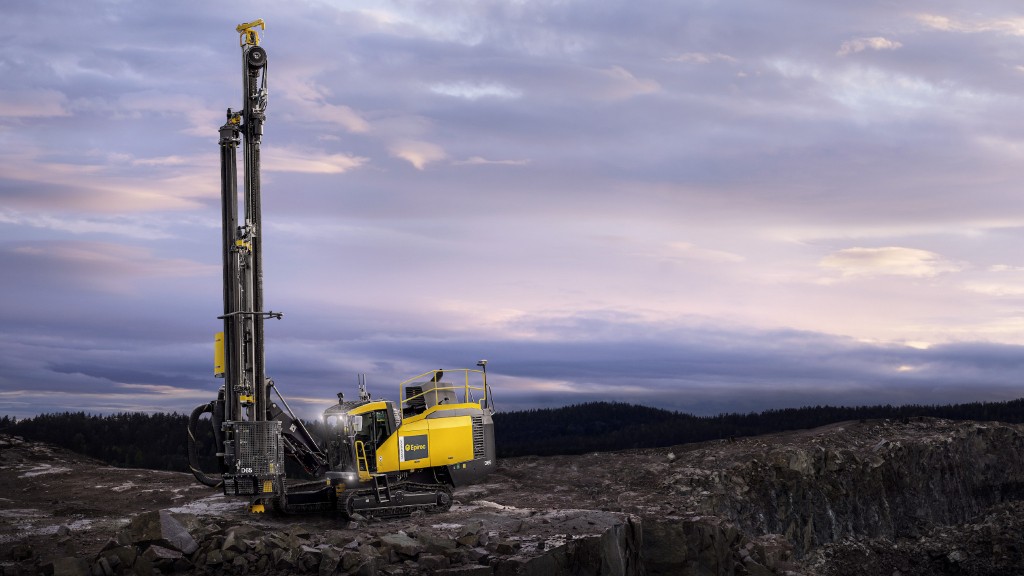 Epiroc has designed the COP M-Series DTH hammers to be lighter, faster, and more durable.
According to Epiroc, since the introduction of the M-Series product line in 2019, the COP M6 DTH hammer has proven to be the optimal choice for the SmartROC D65 drill rig — one of the newest additions to the Epiroc line of surface crawler rigs for quarrying and construction.
Pairing the SmartROC D65 with Epiroc's COP M6 DTH hammer in LowFlow (LF) mode capitalizes on the higher pressure available for better penetration rates. The M6 hammer is capable of operating at 425 psi (30 bar) while most DTH hammers are designed to operate at 350 psi (25 bar). Matching the M6 hammer's airflow cylinder to the compressor configuration of the D65 ensures maximum performance and drilling efficiency. The result is less cost per foot for drilling operations.
Epiroc's M-Series hammers are designed to adapt to different air pressures and volumes with a simple component exchange. The two-in-one feature makes M-Series hammers compatible with a variety of drill rigs operating at most altitudes in nearly any climate.
The COP M-Series DTH hammers also feature a unique air cycle and an all-new bit design for increased performance. The COP M-Series bits are designed to meet the demands for high penetration rates and feature a patented, tubeless solid shank that results in higher quality blast holes.
Company info
Related products