IPAF report highlights need for near-miss data from powered access machine users
The latest IPAF report analyzes the main causes of serious injuries and fatalities occurring when using powered access machines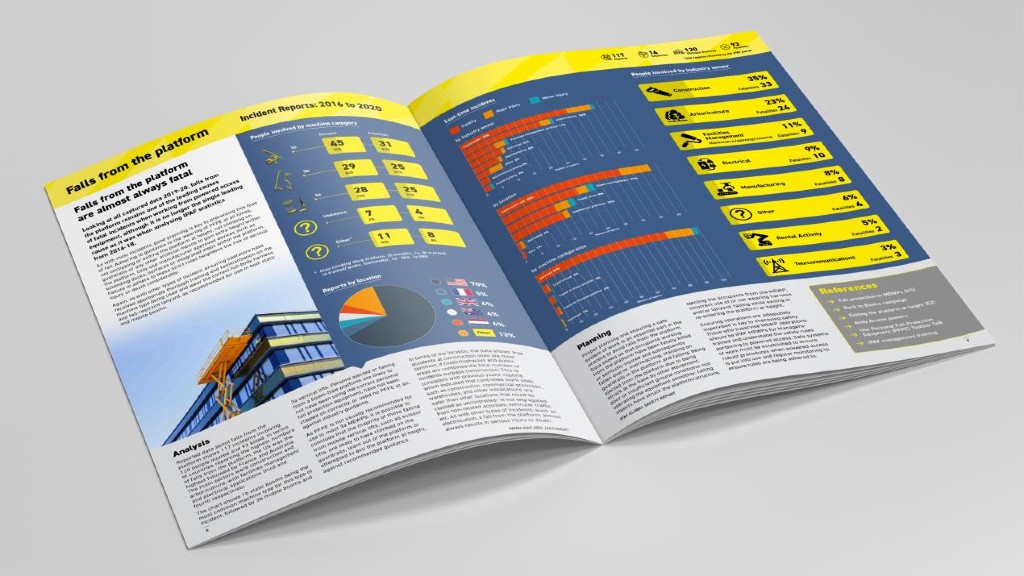 The latest IPAF Global Safety Report analyzes the main causes of serious injuries and fatalities occurring when using powered access machines to conduct temporary work at height, highlighting the need to gather more near-miss data to help avoid serious accidents in the future.
While the report indicates the main causes of serious injuries and deaths while using powered access machines have not changed significantly across the most recent two years of data, electrocutions have increased slightly to become the joint most common cause along with falls from the platform.
Over the five-year period 2016-2020, the most common causes of fatal incidents were falls from the platform and electrocutions, both accounting for 23 percent of deaths, followed by entrapments (19 percent), MEWP overturns/tip-overs (12 percent), MEWPs being struck by another machine or vehicle (6 percent) or being hit by falling objects (5 percent).
Brian Parker, IPAF's Head of Safety & Technical, says: "One thing that we all agree on is we must now focus on areas we know we need more data from; this means gathering more information about near misses - we are getting comprehensive reporting of serious injuries and deaths but need more reports of the seemingly innocuous mistakes that might have led to a serious outcome but didn't. Near misses are important in understanding trends and preventing serious accidents in the future."
Company info
Moss End Business Village
Crooklands, Cumbria,
GB, LA7 7NU

Website:
ipaf.org
Read more