Bavaria to resume hosting trade shows in September 2021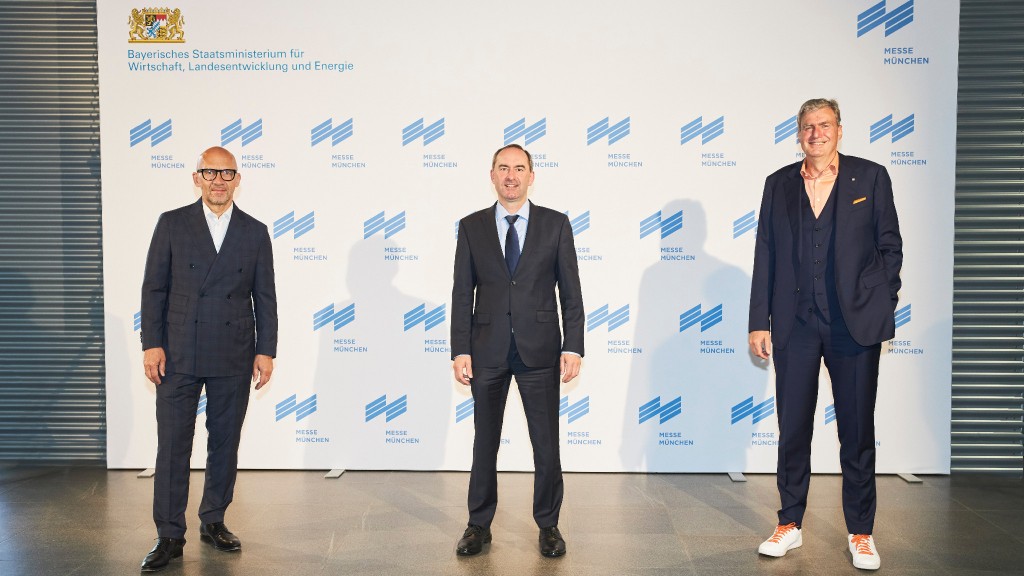 Trade fair events will once again be possible in Bavaria as of September 1, 2021. This new start is an important signal for the Bavarian economy and the events industry.
Minister of State Hubert Aiwanger, along with Klaus Dittrich, Chairman and CEO of Messe München, and Peter Ottmann, CEO of NürnbergMesse and first Deputy Chairman of the Association of the German Trade Fair Industry AUMA, announced details of the planned "new start of trade fairs in Bavaria" from September.
Klaus Dittrich is confident about the upcoming resumption of the events: "In the past few months we have been working hard on the safety standards and are now excellently prepared for the new start with an optimal safety and hygiene concept. We look forward to finally being able to welcome numerous exhibitors and visitors to our site again from fall."
Pilot trade fair TrendSet as a kick-off event
For the new start, the Bavarian State Government named TrendSet 2021—the international trade fair for interiors, inspiration and lifestyle—as the pilot project. In September 2020, this guest event took place on the grounds of Messe München in compliance with a comprehensive safety and hygiene concept. The concept received broad approval from exhibitors and visitors. In preparation for the new start, Messe München has revised the existing regulations in close cooperation with the responsible authorities.
Comprehensive safety and hygiene concept
The updated version, which will be used for the first time as part of TrendSet 2021, includes important new elements in addition to basic provisions, such as maintaining the minimum distance, the wearing of FFP2-masks and the traceability of all participants. Access to the exhibition grounds is only granted to people who have been proven to have been vaccinated, checked or recovered. These data can already be entered at the online registration stage.
In addition, Messe München is making test capacities available on site. Nonetheless, Klaus Dittrich recommends that anyone who has neither been vaccinated nor recovered gets tested before they travel to the exhibition centre: "Anyone who comes to us with a negative test certificate can enter the exhibition centre without wasting time. We expect significantly longer waiting times at the test station on site, especially at peak times."
Modern ventilation systems that guarantee a regular and reliable supply of fresh air provide additional protection for exhibitors and visitors in the exhibition halls.
Starting now, all trade fairs will be implemented as hybrid events, as Klaus Dittrich explains: "During lockdown, we learned that our events only have a future in combination with digital formats. This is especially true in times when there are still restrictions in international travel."