New mobile cone crusher from Kleemann features intelligent controls, lower cost of ownership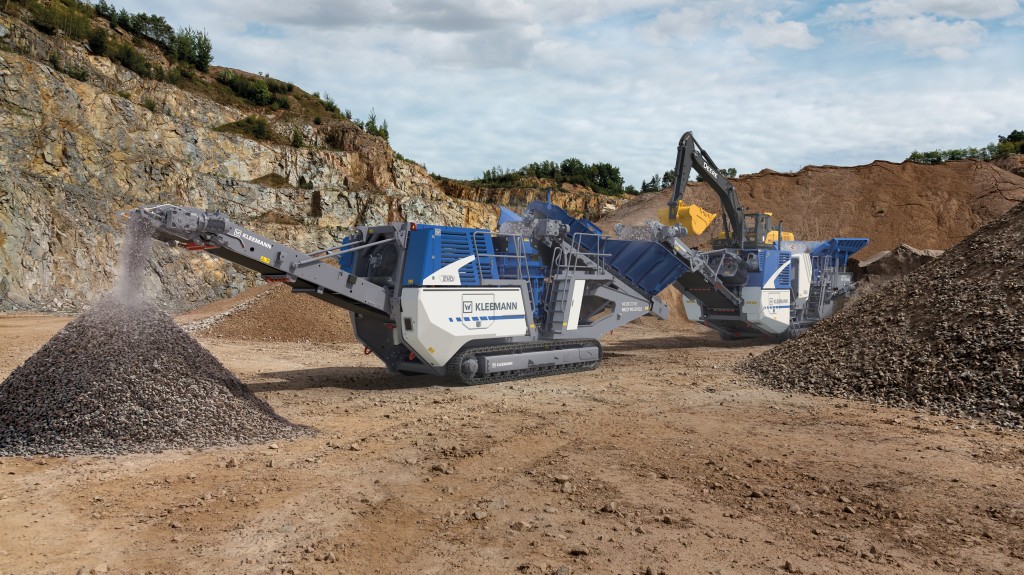 With its new mobile cone crusher MOBICONE MCO 90(i) EVO2, Kleemann has released a supplement to the jaw crushing plant MOBICAT MC 110(i) EVO2.
With innovative new developments installed in the robust MOBICONE MCO 90(i) EVO2, Kleemann offers its users from quarrying and contracting companies decisive quality advantages on a typical workday.
During daily work in medium-hard to hard stone - mainly in the 2nd or 3rd crushing stage - cone crushers often work close to their load limits. With a maximum feed capacity of up to 270 t/h, the new cone crusher MCO 90(i) EVO2 demonstrates its strengths and guarantees more operational reliability and high plant availability. Simple transportability with frequently changing job sites and the wide application range are also features.
Efficient crusher direct drive and continuous crushing processes
Thanks to the improved diesel-direct drive concept, the MOBICONE MCO 90(i) EVO2 achieves enhanced consumption values and thus works very efficiently. The conveyor belts are driven electrically. The CFS - Continuous Feed System - uses a probe to monitor the crusher level and thus regulates the material supply such that an optimum volume is always loaded. This guarantees the best possible crusher feed.
Cone crushers for a wide range of applications
The MOBICONE MCO 90(i) EVO2 is designed for a high crushing capacity. With its crushing tools, the cone crusher covers a wide gap range of 6-45 mm, allowing it to be used flexibly. The improved crushing tools with geometries optimized for the respective application, contribute both to the material quality as well as the plant output.All crushing gap widths are set conveniently via the radio remote control. This does not require further conversion work.
Even when it comes to smaller details, Kleemann always has the focus on functionality and work facilitation. Whether this involves additional maintenance openings, standardization of the clamping wedge position for crushing tools or the automatic positioning of the inlet hopper during a tool change.
Overload systems prevent downtimes and increase the product quality
Equipped with an intelligent overload system, safety and stable processes can be guaranteed even under difficult conditions.
The "Tramp Release System" provides protection with uncrushable materials such as wood or metal. Even more important for continuous production is the overload detection. This software-supported overload system has two modes that give users a choice as to whether the focus is more on product quality or product volume.
The new crushing plants from the EVO2 generation from Kleemann - the jaw crusher MOBICAT MC 110(i) EVO2 and the cone crusher MOBICONE MCO 90(i) EVO2 - are particularly efficient when connected by means of line linking. Maximum efficiency can be achieved with a high output level and trouble-free, continuous material flow tuned to one another in this manner.
Related Articles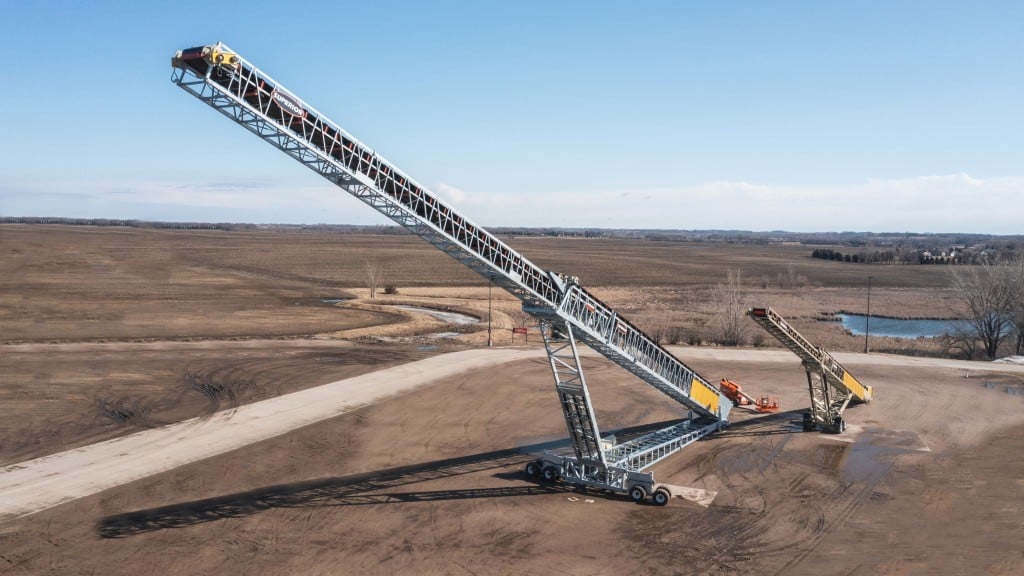 Ault Equipment becomes new dealer for Superior equipment in Ontario, Quebec, and Maritimes