A modern approach to planning and work operations in industrial scaffolding construction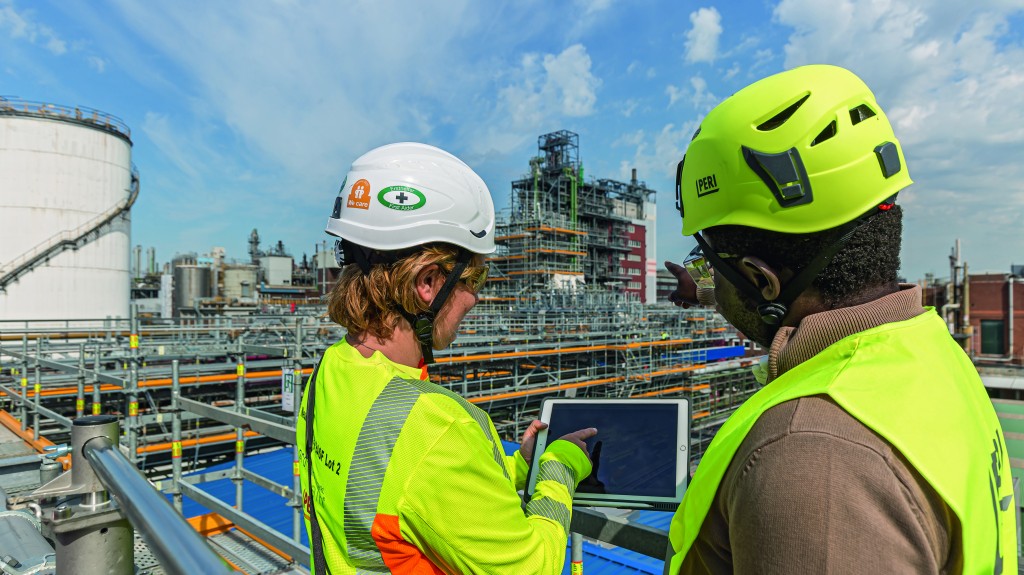 In the industrial environment more than anywhere else, process and operational reliability requirements are particularly stringent. At BASF SE in Ludwigshafen, Germany, PERI has demonstrated that safety and cost-effectiveness can be combined with ease by making use of BIM-based scaffold planning and innovative systems.
The innovative BIM-based scaffolding concept used in the construction of the acetylene plant in Ludwigshafen back in 2018 was the first joint project between BASF SE, promaintain and PERI. While this plant was being commissioned in stages, work was already beginning on the vitamin A complex. The new plant is expected to increase BASF's annual production capacity for vitamin A by 1,500 t. Around 600 machines and devices as well as 5,000 test points are being integrated into the process control system. In addition, 250 linear metres of pipe bridges had to be constructed.
Cross-trade BIM methodology
A joint project team led by promaintain Project Manager Tino Freund and PERI Project Manager Anita Rösch planned and coordinated the wide-ranging industrial scaffolding tasks. As in previous projects, BIM methodology with cross-trade 3D planning, coordination and execution provided the basis for this. Processes were planned and documented in terms of scheduling and spatial requirements.
All of the information was digitally retrievable: requirements data (locations, responsibilities), planning data, drawings, parts lists, static calculations, 3D models. Just like in a digital scaffolding book, the current status of each scaffolding unit could be selected and retrieved: requested, in planning, planned, under construction, completed, released, deregistered, dismantled.
Collecting this data not only facilitates project controlling, but also simplifies accounting and evaluation processes. With this information, subsequent projects or recurring maintenance work can be optimized and then actioned even more efficiently in the future.
Competent engineering during construction is an essential aspect of a customized PERI scaffolding solution. For example, the on-site project team in Ludwigshafen registered and managed over 4,000 scaffolding units using Autodesk's BIM 360 Field construction field management software over the course of the 18-month project term. This enabled subsequent users to check the scaffolding plans for usability, variability and flexibility before they were erected and to have them optimized if necessary. This minimized conversion times, optimized scaffolding costs and meant that high safety standards could be implemented as early as the planning phase.
Joining forces for adaptability
At peak times, around 1,300 t of PERI system material were in use at the same time on a daily basis. Standing scaffolds, safety scaffolds, suspended scaffolds, shoring, stairways, material platforms and mobile working scaffolds were all permanent fixtures on site. In particular, the combination of the PERI UP scaffolding kit and system components from the VARIOKIT engineering construction kit ensured geometric and structural adaptability - and therefore the highest degree of occupational safety. The metric basic grid of both PERI systems allowed for flexible adaptation of the scaffolding solution using system components.
In addition to the extremely restrictive spatial conditions, the 30-m-high heavy-duty platforms designed for 20 kN/m² on the northern side of the building, which were used for bringing work materials and equipment into the building, were challenging in terms of the scaffolding technology employed.
Seamlessly safe
In addition to the almost gap-free design of the PERI UP deck levels, trip-free corner designs and transitions involving system components also ensured that the scaffold could be used safely. Due to the flexibility of the components and the uniform metric grid, it is possible to work with system components without losing valuable time deploying special components and creating special-purpose solutions during planning and assembly/disassembly processes.
The high safety standards were also reflected in numerous details: inward-opening safety swing gates were used when leaning ladders were required and scaffold nodes were encased in protective caps in a signal colour. These are representative of the smart supplementary components in the PERI UP scaffolding kit.
Related Articles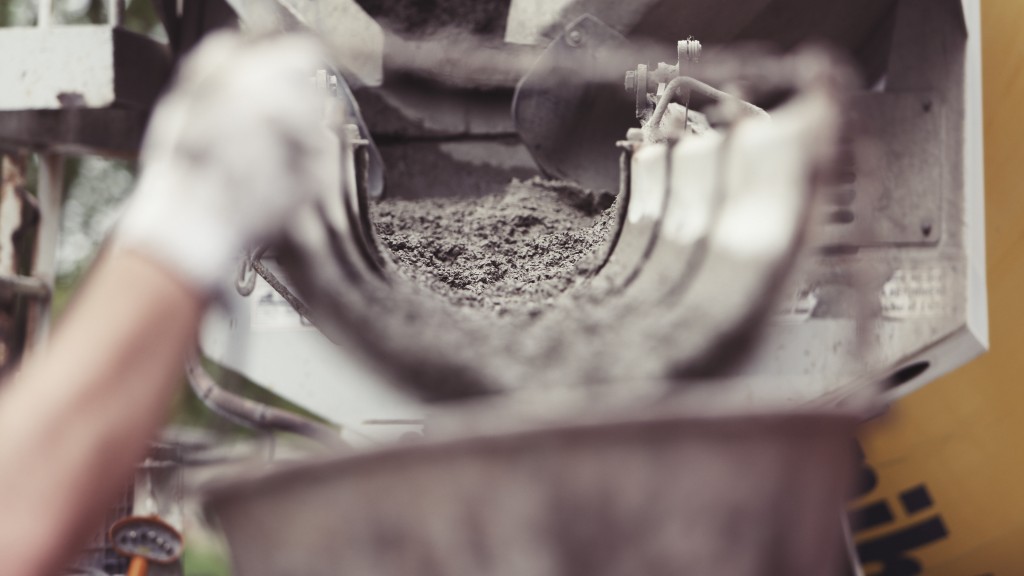 The Cement Association of Canada's new action plan details pathway to net zero emissions