Customer requests drive redesign of Doosan wheel loader line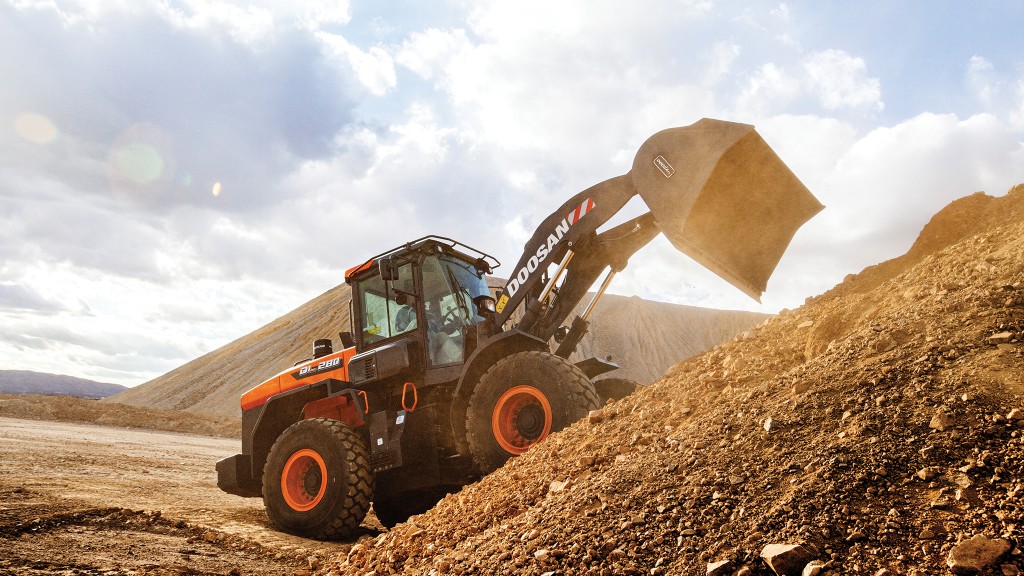 Doosan has turned to its customers for inspiration in a redesign of its popular wheel loader line, and the result is the -7 Series of machines that has been launched into the U.S. and Canada. The ground-up redesign - a decade in the making - has focused on comfort in the cab, increased capacities and efficiency to reduce fuel use, among other features.

Customer feedback gathered based on the company's -5 generation of wheel loaders has fed directly into the new launch, according to Aaron Kleingartner, Doosan product marketing manager.

"A lot of our activity relates to the voice of customer - their voice telling us what they'd like to do with the equipment, what they would like to be able to do with certain features and functions," Kleingartner said. "This new next generational update is really a culmination of many years of research and feedback from customers, related to the need to be more productive and feel more comfortable in the cab. Or, for owners wanting help to retain their operators, what can we do to help make the cabs more comfortable, easier to use and more intuitive?"

Design work was rooted in the -5 machines, which themselves were developed based around emissions standard updates several years ago. Looking at the machines, the first major change is the styling, which Wheel Loader Product Specialist Bill Zak said is night and day compared to the previous machines. It's harder to spot the changes that are bringing higher capacities; however, that change can be found both in some updates to numbering as well as in the machines' front axles.
Bucket capacity up 7 percent in select models
"We've updated some of the model numbers - we went from a DL300-5 to a 320-7, and from the DL350 to a DL380. The DL450 became the DL480. Those increased numbers indicate we've increased the lift capacity on those machines," Zak said. "There were some design changes as far as geometries in the front work groups, but the biggest thing was increasing the axle sizes to accept the increased lift capacities."

Capacity has increased by 7 percent in those models as well as the DL580-7, thanks to the stronger axles and a strengthened box frame. Large centre bearings and self-centreing, double-tapered roller bearings help to distribute vertical and horizontal loads over a larger area. In addition, the new axles bring better braking capacity.

Horsepower has improved on several models, but power and drivetrain are essentially the same on the -7 machines as on the previous models, Zak said, noting that Doosan has been happy with the reliability and capability of the equipment thus far.
Comfort and safety drive cab redesign
Part of the new look given to the -7 Series machines brings plenty of changes for the operator environment, Zak noted.

"Their work environment is that cab for 12, 14 hours a day, so what is it we can do to make them the most comfortable during that work day?" he noted.

Major changes start with visibility, which has increased from the front and sides with some small adjustments that make a big difference, Zak said. "We've moved some of our switches that were up along the dashboard right in front over to the side, which increases some visibility, and we've also brought the glass from about three-quarters or two-thirds of the way down in the front right to the floor of the cab," he described. "Out the left side of the machine, the glass comes all the way to the bottom of the door. . . that helps, there's a little less fatigue from having to worry about what's around."

Numerous controls and switches have been moved to the very right-hand side within easy arm's reach of the operator.
"On that right-hand console I've got maybe 10 or 12 different buttons and switches. I can push an information button within there and all my buttons will start to light up. If I'm wondering what a button does or what a feature is, I can push a button and it will pop up on our eight-inch display touchscreen and tell me exactly what it does," Zak said.

The touchscreen also includes split-screen features - users can view the rear-view camera, use Doosans' new Smart Load weighing system, gauges or other technology in split screen where necessary. It also includes the company's Situational Awareness Technology, a feature that monitors operations via different controllers, looks at load on the machine, arm position and levels of engine use to help get the best possible fuel economy based on the loader's workload, Zak explained.

Doosan Smart Guidance can also be activated through the touchscreen, and when running in the background will monitor the operator's performance, Zak said.

"It will give you a performance grade on how well you're operating that machine - are you braking too hard? What do we need to change in the operation? It can give you guidance," he explained. It can go one step further, as well, offering popup reminders for machine operations and providing tips to assist the operator.
Transparent Bucket improves forward visibility
The monitor also plays a role in removing what has traditionally been a problem for forward vision - the bucket. Doosan is introducing an option called the Transparent Bucket on production machines in the near future.

"If we go into load, we can obviously see what's in front of us, but as we start to lift the bucket it blocks our forward vision. So, we have cameras strategically mounted on the machine that will actually give us vision beyond the bucket, so it becomes transparent," Zak explained. "I can now look at my monitor and it will show me what's beyond that bucket."

Updates to DoosanCONNECT telematics add monitoring options and other benefits for owners as well, Zak noted.

"From a dealer standpoint they can go in and monitor any machines that have been sold in their territories. They can look at fault codes, machine location, fuel filters, oil filters and wear items that have an hour life. They could see that one is a 500-hour filter that's at 480 hours, set up a visit with that customer to come out and take care of things during the machine's downtime," he said. "They can also look at fuel performance and utilization rates."

Geofences and other systems are available as well to ensure that machines are where they're supposed to be and alert key personnel if they move out of their assigned locations, Zak said.
Related Articles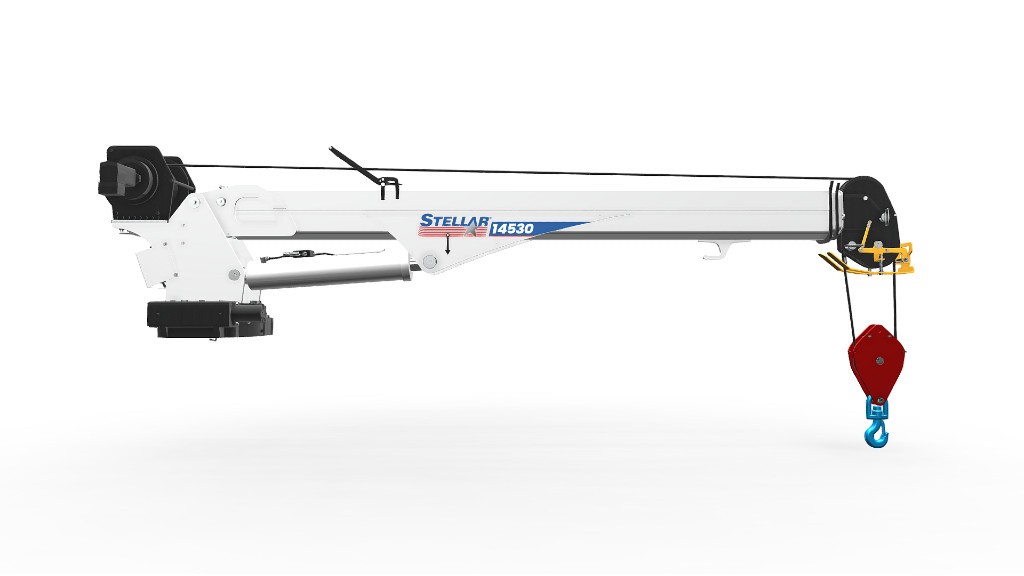 Redesigned Stellar hydraulic service crane features reduced weight, lift planning system