Manitowoc launches new carrier cab on four- and five-axle all-terrain cranes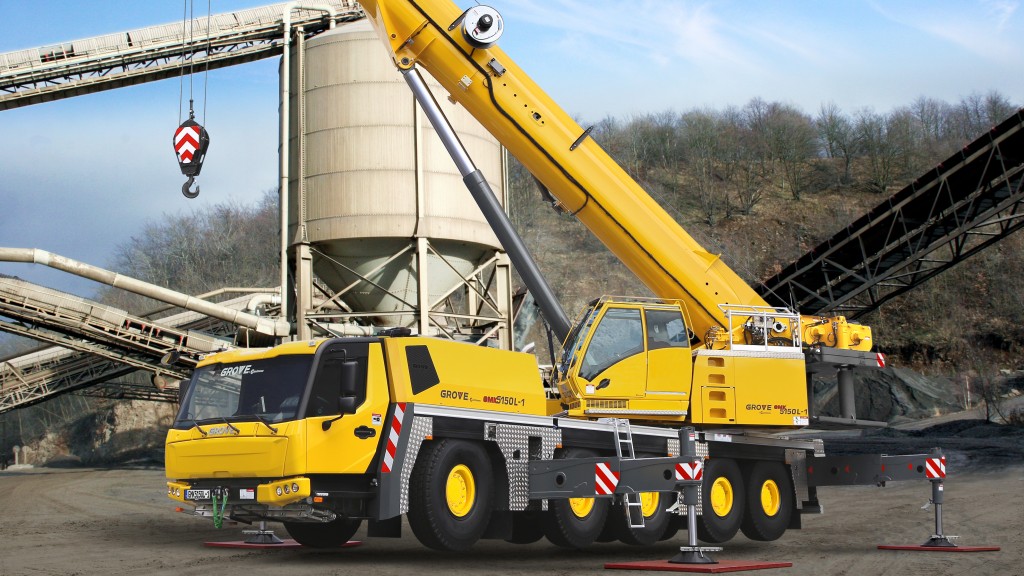 In December 2020, Manitowoc launched a new driver's cab on Grove three-axle all-terrain cranes. After the successful introduction of this new generation cab on the GMK3050-3, GMK3060-2 and GMK3060L-1, it is now being added to specific four- and five-axle GMK cranes up to 150 t capacity. The new cab is now available on the Grove GMK4090-1, GMK4100L-2, GMK5150-1 and GMK5150L-1 all-terrain cranes.
The new carrier cab has a modern design, which meets the latest crash-test requirements in Europe and is ECE R29-3 approved. Crane operators benefit from increased space within the cab, while the overall compact dimensions of the all-terrain cranes remain unchanged. Practical compartments in the dashboard, between the seats and integrated into the vehicle's doors offer ample space to store loose items and documents - even in DIN A 4 format. There is further storage space between the driver and passenger seat.
The cab interior also incorporates cupholders and USB ports that allow mobile phones and other electronic devices to be charged. An ergonomic driver's seat with air suspension, armrests and seat heating comes as standard.
Operators can easily move between the driver and passenger side as the central console does not divide the new cab. Overall, the generous layout of the new operator environment offers a feeling of increased space.
"User-friendliness and driver ergonomics were our priorities in the development of the new generation of Grove carrier cabs, so an understanding of operators' day-to-day work conditions was essential to the process. The operator needs to feel comfortable to and from any jobsite," said Andreas Cremer, vice-president for product management, mobile cranes at Manitowoc.
The CCS (Crane Control System) can be reached comfortably from a seated position and has been ergonomically integrated into the cab. The intuitive interface makes the operator's job much easier as the most frequently used settings, such as chassis level and axle locking, can be selected via the CCS. Different drive modes can also be chosen en route via the CCS screen. As all CCS displays offer the same layout and navigation throughout the GMK model range, it is easy for operators to switch from one Grove all-terrain crane to another.
The new generation of Grove carrier cabs lends the GMK4090-1, GMK4100L-2, GMK5150-1 and GMK5150L-1 all-terrain cranes a more modern appearance and offers crane operators greater comfort on their way to and from the jobsite.
Related Articles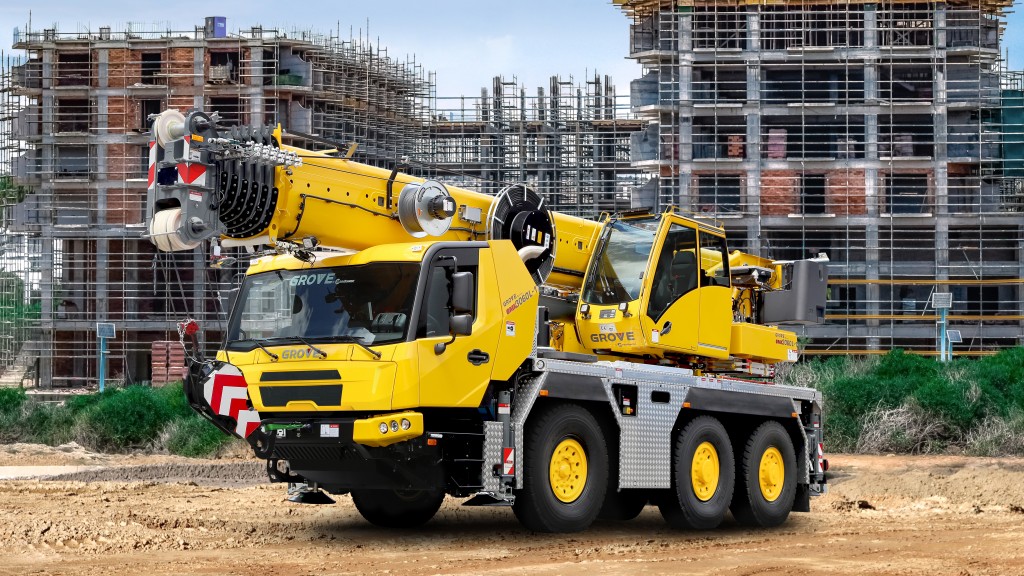 Manitowoc introduces enhanced driver's cab on Grove three-axle all-terrain cranes