New TOBROCO-GIANT wheel loaders feature higher performance, easier transport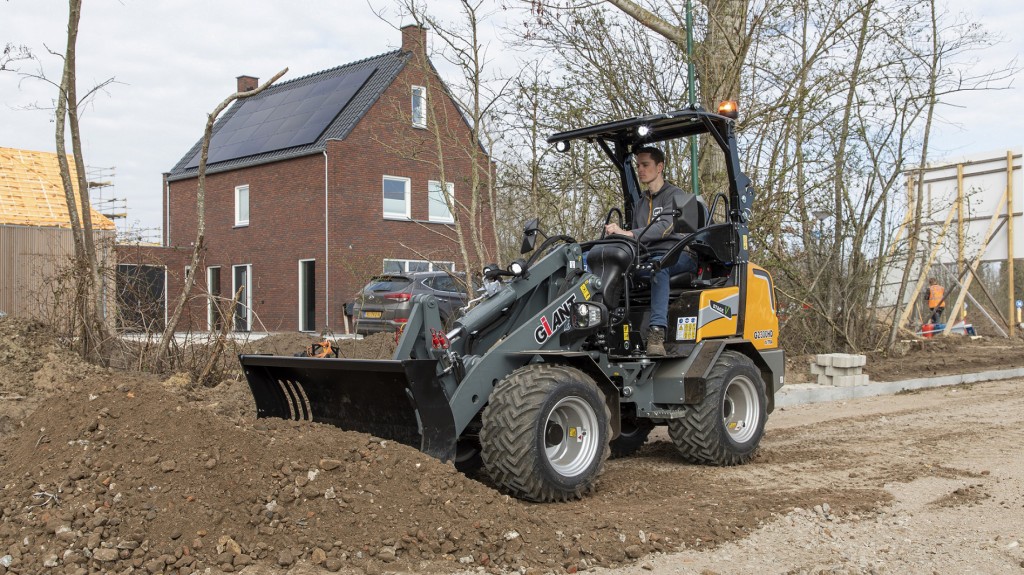 TOBROCO-GIANT has introduced the G2300 HD and G2300 X-TRA HD wheel loaders, featuring higher performance and easier transport.
"If we develop a new model or enhance an existing machine, we always do this because of a specific demand we receive from the market. We always listen very intensely when customers tell us what exactly they need for their work. This motivation has been the reason for the development of the G2300 HD which is also available as X-TRA-version. Users have demanded a model which is located exactly between the existing types G2200 HD+ and G2500 HD," says Toine Brock, founder, owner and CEO of TOBROCO-GIANT.
The machines are equipped with a 26-horsepower Kubota engine with 1500 cubic metre capacity, four cylinders, high torque and is certified to EU standards.
Due to the 8-ton planetary axles, the machine has a traction force of 23.000 N, which is required for earthmoving, farming, gardening and landscaping. A tipping load of 1.595 kg for the G2300 HD and 2.260 kg for the X-TRA version ensure powerful and efficient loading and unloading of materials.
With operating weights of 2,300 kg and 2,350 kg, both models can be transported on a car trailer from one work site to the next, preventing unnecessary holding times due to complicated transport.
Safety and comfort
Both machines are equipped with a safety roof as standard and are ROPS/FOPS certified. The curved windscreen and the narrow stacks provide a 360° view.
The cab features an adjustable seat as well as a spacious and comfortable working environment with easy-to-use controls that prevent exhaustion during long work hours.