Terex Finlay launches new wheeled radial stockpiling conveyor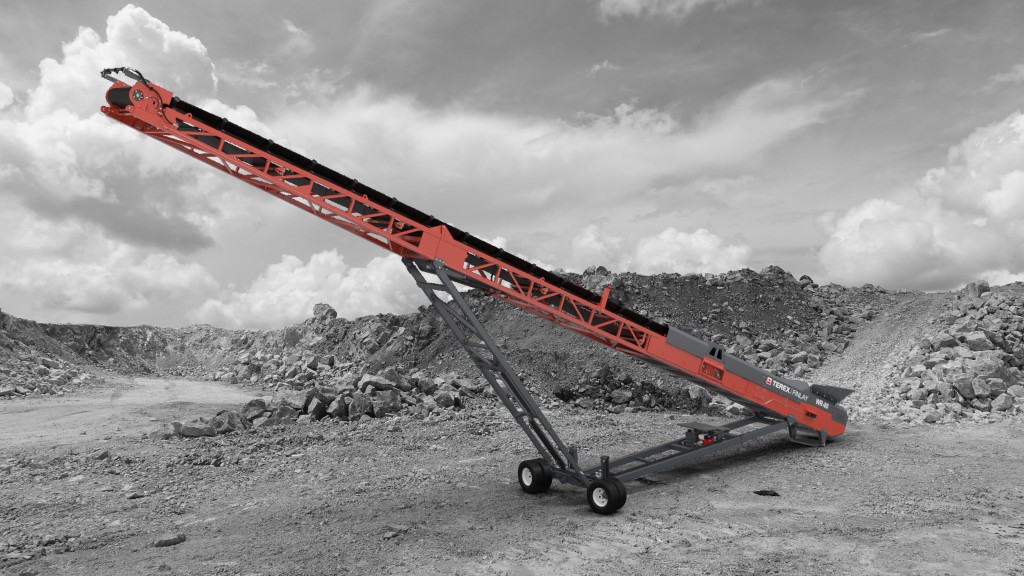 The Terex Finlay WR-80 wheeled radial stockpiling conveyor provides a solution for stockpiling material after mobile crushing and screening plants to build a stockpile and ensure a consistent quality product. It can also be integrated seamlessly into stationary plants.
Available in either pit or road towable variants, the WR-80 is a simple but efficient radial conveyor. The machine is powered via hydraulic drive plug-in as standard enabling it to be powered by secondary equipment on site. The machine can also be configured with either electric or diesel hydraulic drive systems.
The WR-80 features an optional radial hydraulic function, lattice design for increased strength and reduced weight.
With a maximum discharge height of 9.95m (32' 7") when operated in conical mode the machine will stockpile 2313 tonnes (2544 US Tph) of material. When configured to operate at 270° Kidney Bean mode the machine will stockpile tonne 20144 tonnes (22158 US Tonnes) of material.
Key features:
The machine can be configured with electric drive, diesel hydraulic and hydraulic plugin which allows the machine to be powered from a secondary hydraulic power source.
The pit chassis version has a braked hub which allows the operator to easily stop the machine in the desired position after changing the radial direction.
The machine features a 22.85m (74' 10") discharge conveyor that has the capacity to transfer up to 300tph (330 US tph) of material.