Komatsu excavator for surface mining delivers precision, productivity and longevity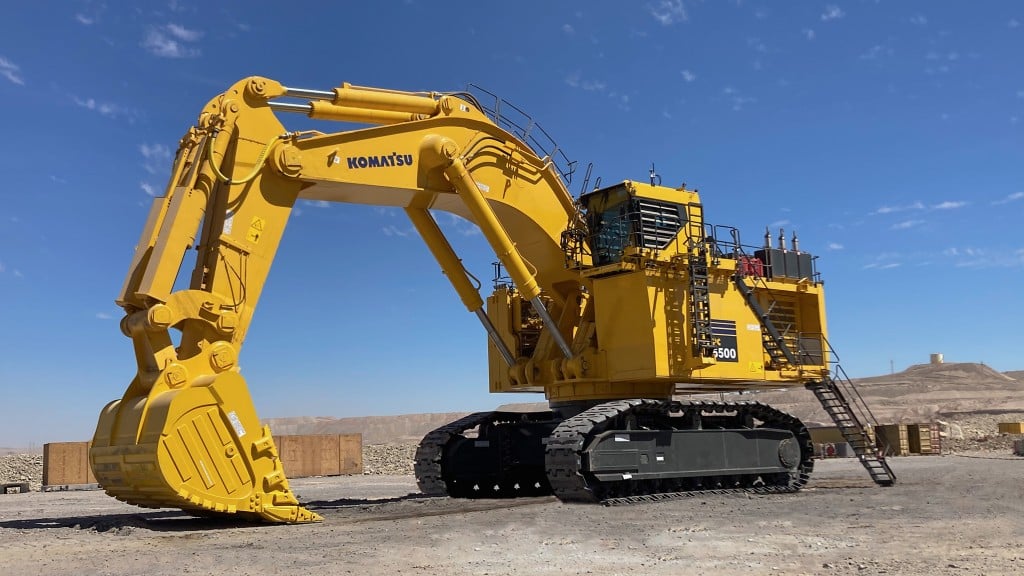 Surface mine operators need machines that deliver productivity and longevity. The Komatsu PC5500-11 is designed for precision, productivity and longevity with a robust steel structure.
A rugged excavator weighing 533 to 552 mt (588 to 608 st) depending on configuration, the twin-engine PC5500-11 offers a combination of sturdy construction and advanced technology to match with 150 to 240 st trucks. With 179 sold and a total of 7,878,910 operating hours, the PC5500 functions as a powerful workhorse with enhanced digging forces.
With operator care a priority, the excavator has been developed and designed to meet the high standards of the European Machinery Directive and EMESRT (Earth Moving Equipment Safety Round Table) design philosophies.
Designed with operators in mind, the 45-degree ladder system offers comfortable ascent and descent, and the updated emergency exit system allows ease of egress from two independent locations. For situational awareness around the machine, KomVision can provide the operator an expansive view of the surrounding work area from inside the cab.
Komatsu buckets are designed for the industrial standard density of 1,8 t/m³ to meet a wide range of material densities.
Equipped with two Tier 4 engines, the PC5500-11 delivers plenty of power with sustainability as a priority. Its exhaust after-treatment system reduces particulate matter, sulfur oxides and NOx, while offering easy solutions for maintenance intervals.

Diagnostics help to improve productivity
To limit downtime and promote availability, the PC5500-11's newly revamped monitoring system, Komtrax Plus 2, helps create automized data reports that identify performance opportunities to help enhance productivity. Machine data is accessible via satellite for instant monitoring.
Critical data to help boost efficiency
The optional Komatsu Argus Payload Meter helps enhance efficiency of truck loading and fleet dispatch. To help maximize productivity, information about the bucket loading status compared to the truck's capacity provides data to help calculate the best loading times and truck passes.
Related Articles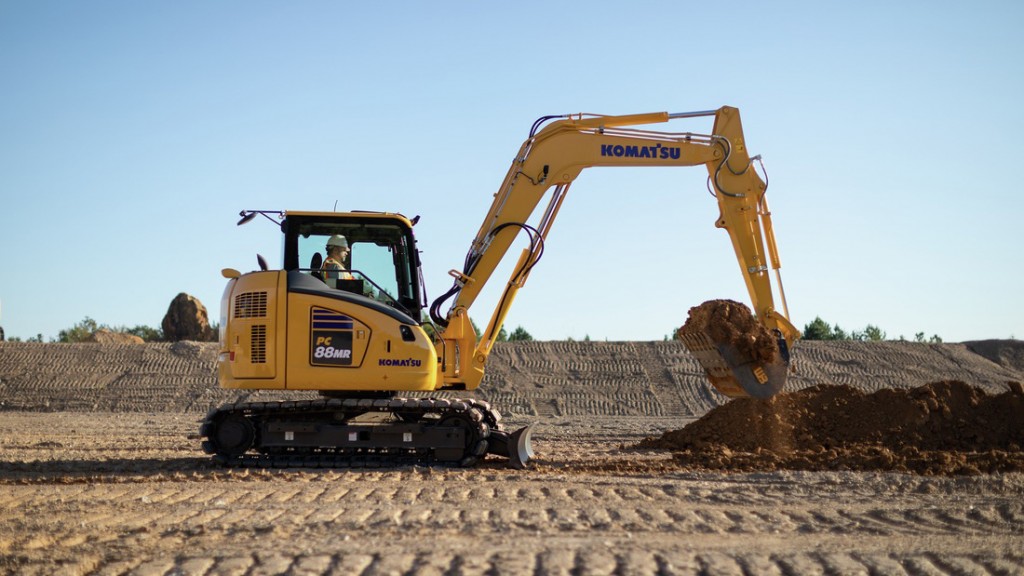 New excavator from Komatsu delivers high productivity in confined spaces