New cold recycling mixing plant from Wirtgen provides sustainable recycling close to the job site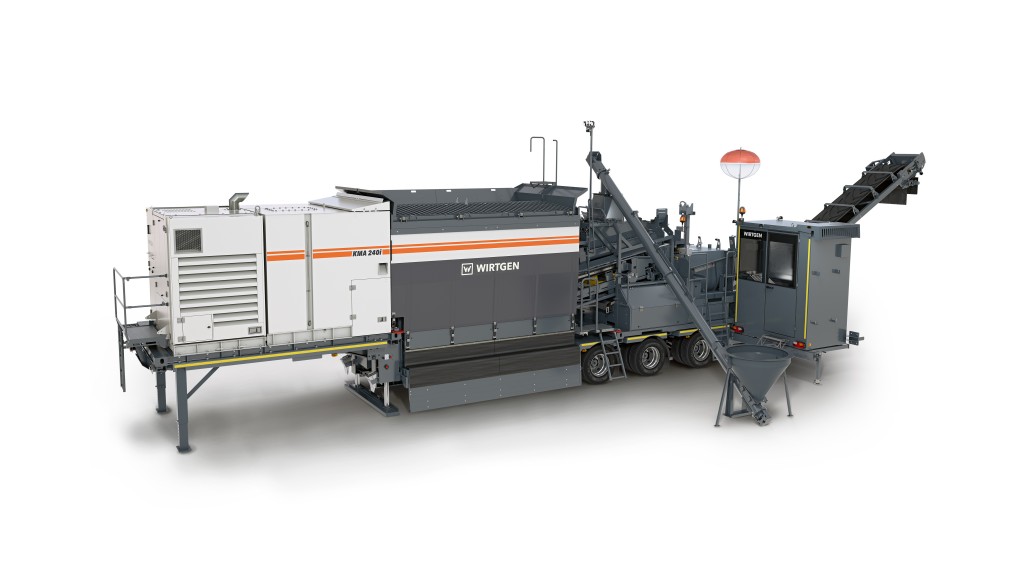 The KMA 240(i) mobile cold recycling mixing plant is capable of processing 240 tons of mix from a variety of construction materials per hour in an environmentally friendly manner.
With this solution, Wirtgen is making a major contribution to ensuring that recycled construction materials are returned to the road construction cycle in the form of high-quality mix. The new roads and industrial areas built in this way feature a high bearing capacity, resistance to deformation, and long service life.
The mixing plant produces mix/cold mix that can be paved immediately and is ideally suited to producing different types of bound base layers.
In addition to cement-treated base layers (CTB) and roller-compacted concrete (RCC), the machine can also be used to produce bituminous bound base layers (with emulsion or foamed bitumen). The different mixes/cold mixes can be used for a wide range of applications, including highway construction, road and path construction, and the construction of parking lots or industrial areas.
20 tons of cold recycled material every five minutes
The cold recycling mixing plant is mounted on a flatbed semitrailer and has its own engine unit. This mobile design allows the system to be flexibly moved to different locations and set up rapidly.
In its new cold recycling mixing plant, Wirtgen has combined the advantages of its earlier model, the KMA 220(i), with improved mixing performance and an innovative cement metering system with automatic self-calibration via static weighing.
The powerful six-cylinder diesel engine is designed for the machine's high mixing capacity of up to 240 t/h. Thanks to an efficiently insulated housing, it also emits very little noise. The engine can be operated economically for up to two days on one tankful. Its low emission values also allow it to be used in urban areas.
With a capacity of 240 t/h, the machine produces a full truckload of 20 tons of mix every five minutes. As a result, sections of a cement-treated or bituminous bound base layer with a working width of 4 meters and a paving thickness of 15 cm can be completed over a length of 1400 meters every day.
Higher mixing capacities with different input materials
The KMA 240(i) is able to process a large variety of non-cohesive base materials, which wheel loaders feed to the plant's hopper via vibrating grids. This makes it possible to produce mixes/cold mixes from a wide variety of new granular mixtures or various milled materials and binding agents.
Asphalt milled material, all other non-cohesive materials reclaimed from old road surfaces, and materials from RC processing can all be used to build new road surfaces in an environmentally friendly manner. The ability to completely reuse the material results in high CO2 and energy savings with minimal construction costs and project periods.
Faster mix preparation due to optimized metering
Silos or tank trucks supply the cold recycling mixing plant with binding agents, such as hot bitumen, bitumen emulsion, and cement. The precise metering of the input materials and binding agents, the ratio of which is determined in advance by preliminary tests in the road construction laboratory, is monitored by a proven microprocessor control system.
The KMA 240(i) ideally loads the new, homogeneous mix directly onto trucks or deposits it continuously on a stockpile. Loading or depositing can be carried out in an extremely flexible manner thanks to the discharge conveyor that can swing 55° to either side.
Related Articles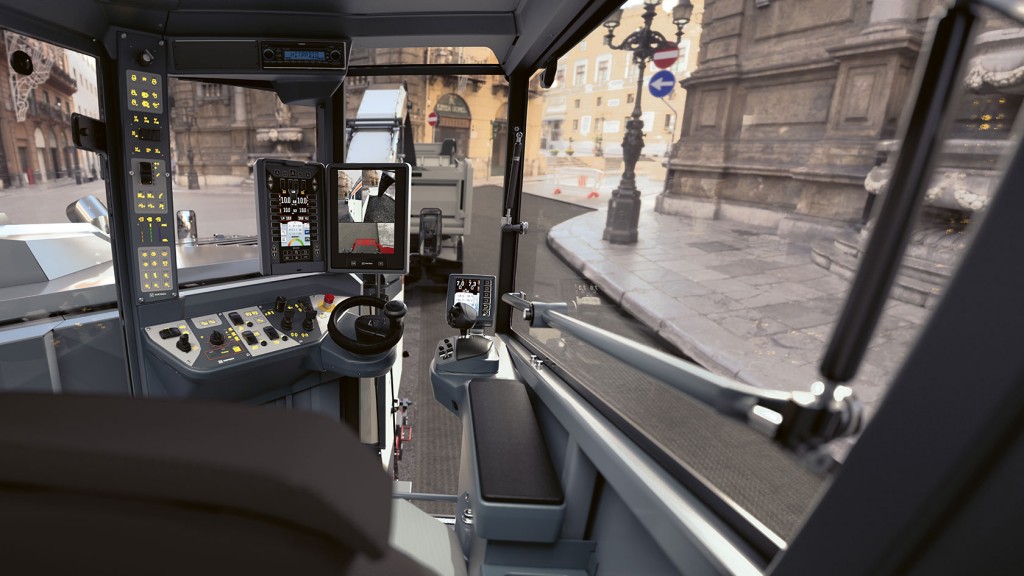 Comfort cabin cuts noise, dust and distractions for Wirtgen milling machine operators