What to consider when choosing pumps for quarry applications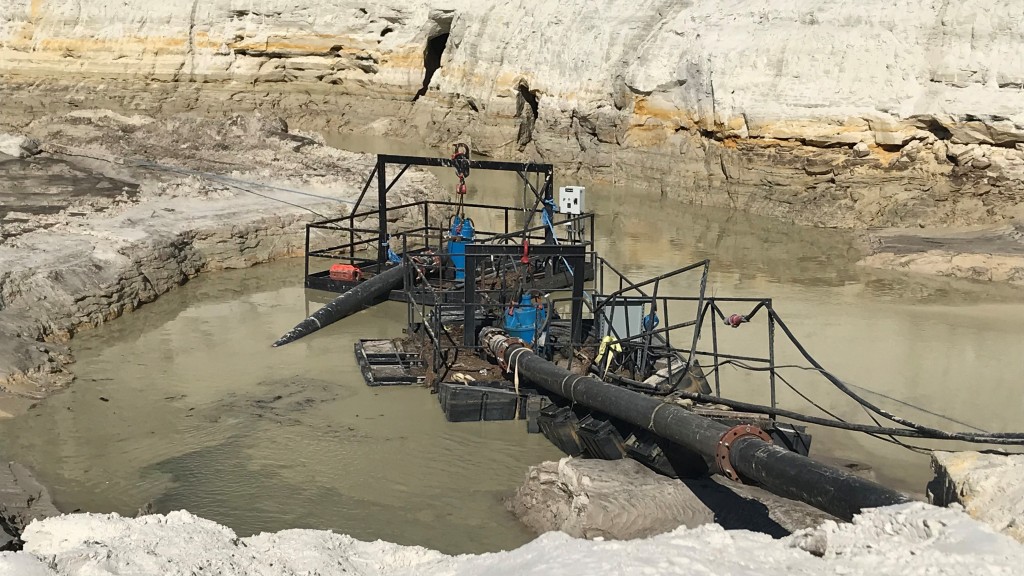 Aggregates such as sand, gravel and crushed stone are the most commonly mined materials worldwide for a reason: mixed with substances such as bitumen and cement, they provide the strength, resistance and stability needed to erect buildings, pave roadways and assemble bridges.
Because of their central role in supporting infrastructure development, quarry plants aim to deliver high efficiency and productivity levels — and to do that, using the right pumps is crucial.

Pumps are widely used in three main quarry operations: supplying process water, pumping slurry and mud, and site dewatering. One application involves using clean water to spray and rinse off unwanted materials in the washdown process. As a result, this water becomes mixed with fine particles, rock dust, or even chemicals that are a result of the cleaning process and turns into a slurry that may need to be transferred to another location. Another necessary process is the dewatering of rainwater, groundwater or process overflow that accumulates on the site.

Jeff Davis, western regional sales manager at Tsurumi America, explained that because of the diverse range of applications on a quarry site, a variety of pumps are required. Using the correct pump for each application is critical to overall cost savings and may significantly improve a quarry's bottom line.
"For example, for site dewatering, there are several factors that will determine the proper pump choice, such as vertical and horizontal discharge head and flow requirements. If the water used in the washdown process comes from a distant source, or deep down in a pit or reservoir, you will need a high-head, high-pressure pump," Davis said. "However, if you need to move light to medium slurry, a pump with an agitator would be a better choice. A high chrome impeller and agitator will withstand the abrasive nature of the slurry while suspending the settled solids for better transfer."

The type of power supply available onsite is another factor to take into consideration when determining which pump should be used in a quarry application. There is a wide range of single-phase and three-phase pumps on the market to fit different needs. Typically, higher-capacity and higher horsepower pumps require three-phase power while some applications may only require smaller, single-phase pumps.


Selecting the right pump for each job
Site dewatering

High-volume dewatering pumps are sometimes necessary to remove rain or floodwater from a site. Tsurumi's GSZ Series and the KRS Series are designed with powerful 4- and 6-pole motors running at slower impeller tip speed, which extends their parts wear life by up to three times the average length.
Both series boast heavy duty, cast iron construction materials with optional high chrome wear parts, which prevent premature wear and failure from the abrasive materials found in mining, aggregate and construction applications. If heavy abrasives are present, many of these models can be easily converted to agitator pumps for quarry and gravel pit dewatering.

Supplying process water

Tsurumi's LH and LHW series handle high flows with high-head capabilities, making these pumps ideal for long-distance horizontal and/or vertical water transfer in aggregate plants. Both lines feature replaceable high chrome, semi-open impeller and adjustable wear rings, which provide increased wear resistance when handling abrasive liquids.

Pumping slurry and mud

Designed for pumping water containing sand, solids and debris with minimal wear and clogging, Tsurumi's HS and NK Series handle heavy duties on the site. These single-phase pumps offer the option of operating with agitators, which makes them ideal for pumping the muddy liquid accumulated on the ground that results from the aggregate washdown process.

For sludge and slurry pumping, these Tsurumi three-phase models feature an abrasion-resistant impeller and agitator. The agitator creates a downward current, assisting the pump to suspend and transfer solids more effectively. The cast iron pump body of KTD and KRS models ensures that durability is greatly enhanced over standard aluminum-bodied pumps. The top discharge design allows installation in tight spaces and provides motor heat dissipation as the water passes over the motor housing.
KTV models are also designed with space limitations in mind, featuring the same top-discharge, while offering greater portability due to die-cast aluminum housings and specially treated synthetic rubber parts to deliver a significant weight reduction.