New Bobcat compact wheel loader wins iF Design Award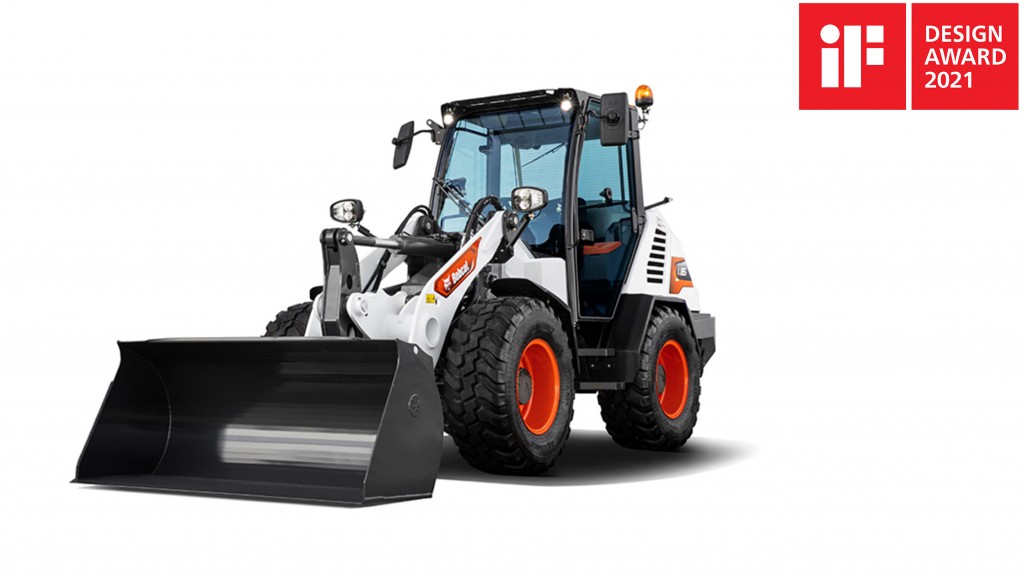 The new Bobcat L85 compact wheel loader (CWL) is a product discipline winner in the 2021 edition of the iF Design Awards.
The organizer of the awards, iF International Forum Design, is the world's oldest independent design organization, based in Hannover in Germany. The L85 succeeded in an vehicles subcategory decided by a 98-member jury, made up of independent experts from all over the world.
CWLs are often used by entry-level operators, so intuitiveness and visibility are key for confident operation. When developing the L85, Bobcat focused on optimizing both of these features - resulting in the short, steep rear bonnet and fully glass doors on both sides, providing enhanced side and rear visibility. The rear-view camera and LED lights further improve visibility.
All of the operator controls are grouped on the side console, with the joystick connected directly to the seat armrest (unique in this size category). This increases ease-of-use and comfort even further.
By entering the wheel loader category, Bobcat now has the largest loader portfolio of any manufacturer in the world. The L85 compact wheel loader is ideal for a multitude of tasks in a very wide range of industries. The L85 can be used in construction, landscaping, rental, industrial, waste, recycling and agriculture, but is also ideal for road work, snow removal, maintenance and many other applications.
The L85 model, introduced at the company's 'Next is Now' launch event in October 2020, is now in full production at the Bobcat plant on the Dobris campus in the Czech Republic.