New performance tiering strategy offers John Deere buyers easier choices
Three-tier approach kicks off with utility wheel loaders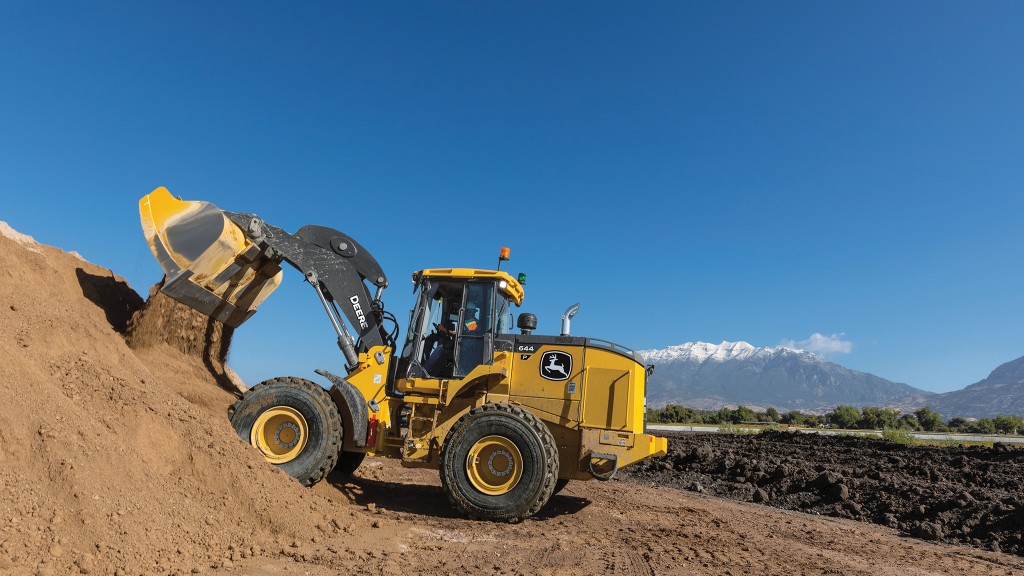 Today's earthmoving equipment has a broad range of options and upgrades that can make selecting just the right machine challenging for a particular contractor. Sometimes the job calls for a machine that's fully kitted out with features - and sometimes you just want something that will move dirt.
That range of needs is behind a new approach to sales that John Deere has introduced, focused on certain wheel loaders in the company's lineup. The John Deere Performance Tiering Strategy is aimed at making it easier to buy a wheel loader that will fit the buyer's needs without extensive spec'ing and customization. The new approach follows extensive discussion with dealers and customers, and will standardize options while continuing to offer strong service and support.
Customer need for expanded wheel loader options
"One of the trends that we've seen [over the last few years] was customers needing a better expanded offering of machine solutions within the marketplace to help them stay competitive. At Deere, we've continued to push our machines with more features, enhanced benefits and enhanced operator comforts," said Luke Gribble, solutions marketing manager with John Deere. "Over time, that was actually alienating some other customers that just needed machines at the lower end of the spectrum, or without some of the benefits and features. We realized we needed to come up with a solution for that set of customers."
At the other end of the wheel loader customer spectrum, John Deere was finding that customers were challenging the company to develop even more innovative and technologically advanced approaches to production and efficiency on their machines.
"It was kind of neat that we have these customers that enjoy the features and benefits of the machines that we are cranking out of our factory today. We had some customers that really didn't need all of that, and others that were pushing us to go even further," Gribble said.
John Deere performance tiering improves customer options
After some discussion, the John Deere team developed a strategy designed to make it easier for all levels of customer to find the machines they need. The John Deere Performance Tiering Strategy offers three different tiers of equipment that are intended to meet certain sets of customer needs for different applications. Each level - the G-tier, P-tier and X-tier - will have certain benefits for certain customer needs.
The G-tier is a practically equipped, economical machine built with proven components and capabilities, Gribble described. "These are rugged and reliable pieces of machinery that are really well suited for light- to medium-duty applications. But, at the same time, these machines can still be very productive, have long-lasting components, great serviceability and operator comfort as well."
P-tier machines compare to today's equipment offerings
In the middle of the range is the P-tier, which compares well to machines that are being manufactured today, Gribble said. They have similar high-end performance capabilities, an array of features and benefits that customers in high production and high utilization applications will find useful, as well as user experience, operator comfort benefits and features to ensure uptime is managed well.
For high-end needs, the X-tier machines will bring performance, innovation and technology to the table, Gribble said.
"We're going to put exclusive potential features in that really do push those machines to achieve higher levels of productivity and overall efficiency, and provide the ultimate customer experience," he said.
Performance tiers offer different levels of capability
There will be significant differences between machines from tier to tier, Gribble described, both mechanically and in technology. For example, the John Deere 644-size wheel loader is being introduced across all three tiers, but the various offerings are quite different from one to the next.
"For instance, on the 644 G-tier wheel loader, customers just have the option to get differential lock in the front axle, whereas the 644P and 644 X-tier can get it in both the front and the rear. There are other simple things; for example, the 644 G-tier can only come with the steering wheel, and you don't have an option to get a joystick," Gribble explained. "There are pilot controls in the G-tier, and EH controls in the P-tier and X-tier, just to name a few examples. It goes down to different bucket options, coupler and bucket compatibilities between those models."
G-tier vehicles simple and cost-efficient
John Deere G-tier units are intended to be simple and attractive from a total cost of ownership standpoint thanks to their price point, Gribble said. They're intended for light to medium use owners who might not need a machine that works every day, but when it does work it does what's intended.
P-tier machines are, under the company's traditional series letter designation, John Deere's L-series, rebranded, he said. "They come with the same benefits and features that we brought to the market when the L-series came out. A couple of features that really come to mind are the EH controls, the redesigned cab with additional leg room and the HVAC system, and the bucket system being redesigned for better visibility," Gribble described.
X-tier wheel loaders bring diesel-electric E-Drive to forefront
Stepping up from the 644P to the 644X is an even greater jump - right into a different powertrain. John Deere's diesel-electric system, the E-Drive, pushes fuel efficiency and productivity forward thanks to its ability to recycle and regenerate energy into the system. The result is reduced engine loading, greater fuel efficiency and additional power to help run hydraulic pumps and brakes.
"From the lower end of the G-tier to the top end of the X-tier, these are significantly different machines," Gribble said.
All equipment under the performance tiering strategy will be built with proven major components across the tiers; each machine will feature a John Deere engine, and all will be equipped with the JDLink telematics solution.
"This is going to come on all our machines. That allows our customers to really get the benefit of the whole John Deere connective support package," he said. "That allows the customers, our dealers and us to do things like receive machine codes, so we can go in and have the capability to perform remote diagnostics or remote programming, and keep an eye on the machine."
Design features will be available across the board as well, with features such as easy to access maintenance points and daily service checks consistent from tier to tier.
There will be some options to select on each tier, but with certain limits. Gribble noted that at a certain point, if a customer has selected a number of options it could be more cost-effective for them to move up to the next tier.
Wheel loader line the first step
With the new tiers coming into place on utility wheel loaders at present, John Deere is giving its dealer network more opportunities to attract new customers, Gribble said.
"It's going to make our dealer channel a lot more receptive to understanding what these machines are going to do on the customer's job site, and that allows them to grow a better relationship with the customer, get an understanding of what they're looking for so they can steer them in the right direction," he said. "They can be a better partner in figuring out if there's another option, another tier, and how it can benefit their job site."
Currently, 444 through 724 size utility loaders are available. G-tier units are only available in Canada at present, along with the P-tier and X-tier units.
More John Deere machines should follow the same path in the coming years, Gribble said. "We don't have specific timelines, but more or less over the coming years all of our major products will make the transition to this performance tiering strategy."
Related Articles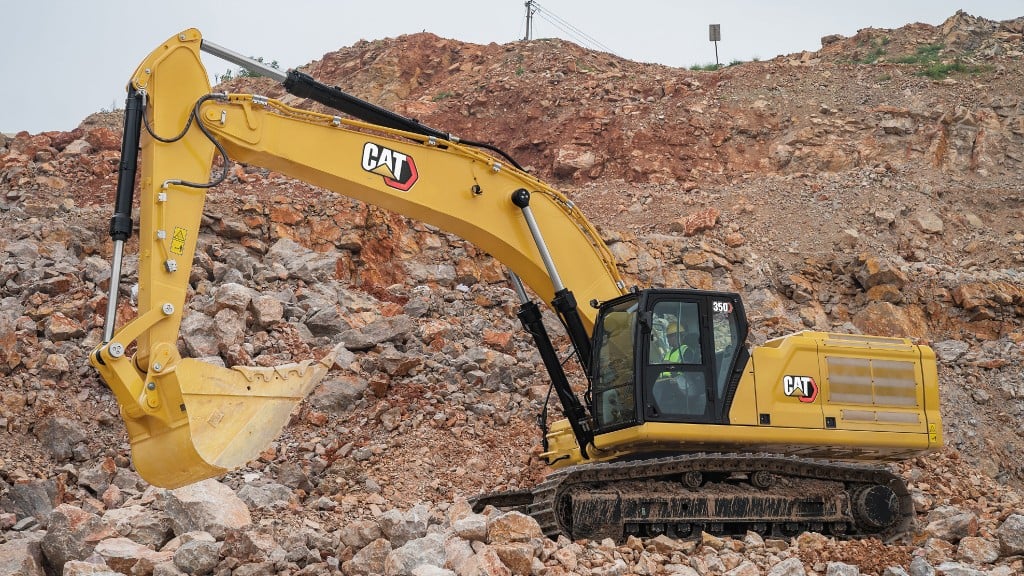 Caterpillar excavator offers lower fuel consumption and increased productivity