John Deere's largest dozers receive productivity and durability enhancements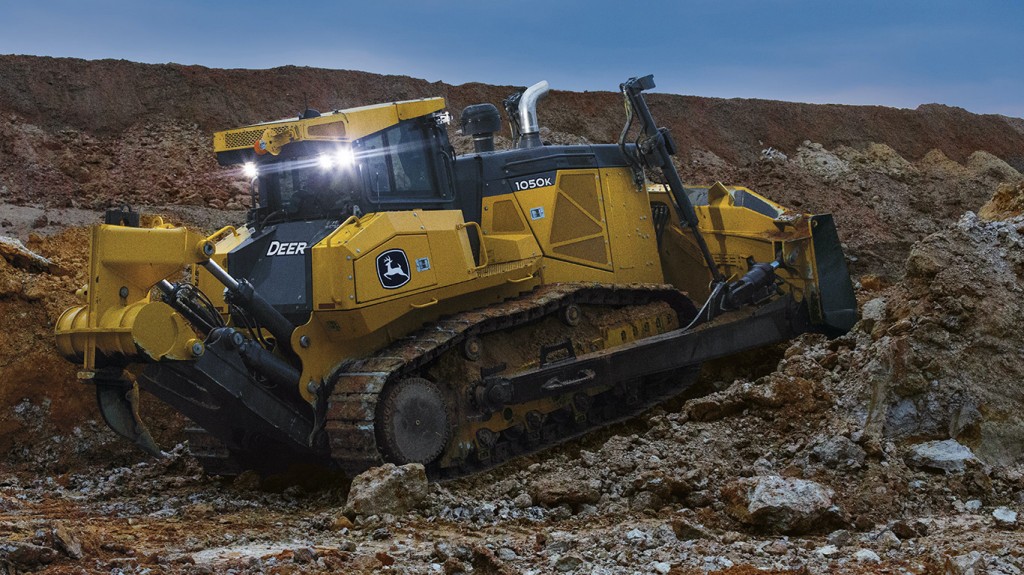 Delivering improved ride quality and increased productivity on tough job sites, John Deere has made enhancements to its largest dozers, the 950K and 1050K models.
Enhanced with the customer in mind, the updates improve productivity, durability and operator satisfaction. Including a suspended double-bogie undercarriage, new Extended Life undercarriage options and updated blade offerings, the upgraded 950K and 1050K models add productivity and innovation to the John Deere dozer lineup.
"Our time spent on customer sites has allowed us to confidently design an undercarriage for the 1050K that drastically improves operability and productivity on rough terrain," said Matt Goedert, solutions marketing manager at John Deere. "With the updates to the 950K and 1050K machines, such as the Extended Life undercarriage life option, we're delivering increased machine uptime while also significantly enhancing the operator experience."
The suspended double-bogie track frame on the 1050K improves ride quality. Featuring a second layer of bogies, new isolators and refined geometry, the 1050K delivers increased durability and a smoother ride that reduces fatigue for operators on long shifts.
Another update for both the 950K and 1050K models is the Extended Life undercarriage option. An ideal option on the smaller dozer models, the Extended Life undercarriage features the John Deere-exclusive SC-2-coated track chain bushings. Produced using a proprietary coating that forms a hard shell, the SC-2-coated bushings deliver up to twice the wear life of standard bushings, significantly increasing machine uptime.
The 1050K Semi-U blade now also features a more productive profile. The new profile delivers several benefits, including increased capacity with improved roll performance and standard cast end bits. As a result, the Semi-U blade reduces material plugging and carries more dirt where it needs to go with every pass, boosting machine productivity.
Other updates include a 950K stockpiling configuration addition and exterior hose upgrades. Intended for coal handling and wood chip applications, the new factory stockpiling configuration for the 950K provides specialized sheet metal guarding to increase protection from material spilling over the blade and falling through the horizontal hood perforations and grille. This configuration also includes a special high-debris cooling package.
Finally, the exterior hoses on both machines have been upgraded, offering improved flexibility and extended durability in cold-weather environments.
Company info
Related products