JLG launches on-demand digital experience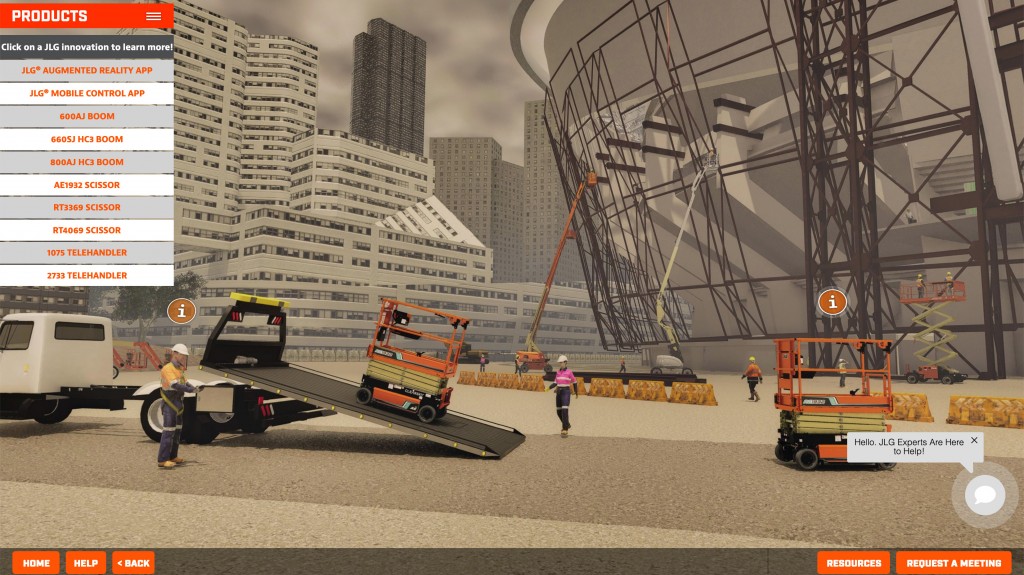 JLG Industries has launched "Access Your World," an on-demand digital experience that showcases how JLG is performing in the areas of productivity, safety and technology through virtual job sites. The virtual job sites feature JLG products and services across multiple applications and stages of construction.
"Customer interaction has changed in the wake of COVID-19, driving us to think differently about our approach to marketing," says Jennifer Stiansen, director of marketing at JLG. "'Access Your World' is a unique, customer-focused virtual experience that allows visitors to explore and consume information about JLG products, services and technologies, however and wherever they prefer."
In addition to featuring virtual job sites, the "Access Your World" event offers equipment owners and end-users the opportunity to view virtual walk-around videos, download product information and apps, view 3D hydraulic schematics, order parts, sign up for training, schedule meetings and ask questions of JLG experts, offering a mix of virtual and "person-to-person" interaction.
"This virtual environment was not designed to be a stop-and-go solution; rather, a start-and-grow experience that provides visitors the flexibility to attend, navigate and absorb content at any time, from anywhere, at their own pace," concludes Stiansen.
Related Articles
The new Volvo EC950F crawler excavator was made for large haulers. In fact, it can fill our 60-ton A60H haul truck in just four bucket passes with an average cycle time of just over a minute. Right now, get 0% for 24 months to save up front, then enjoy improved efficiency and lower fuel consumption to spend less down the road.
Learn more about how the perfect pair from Volvo boost your profitability.