Milwaukee backpack concrete vibrator delivers consistent starts and reliable pours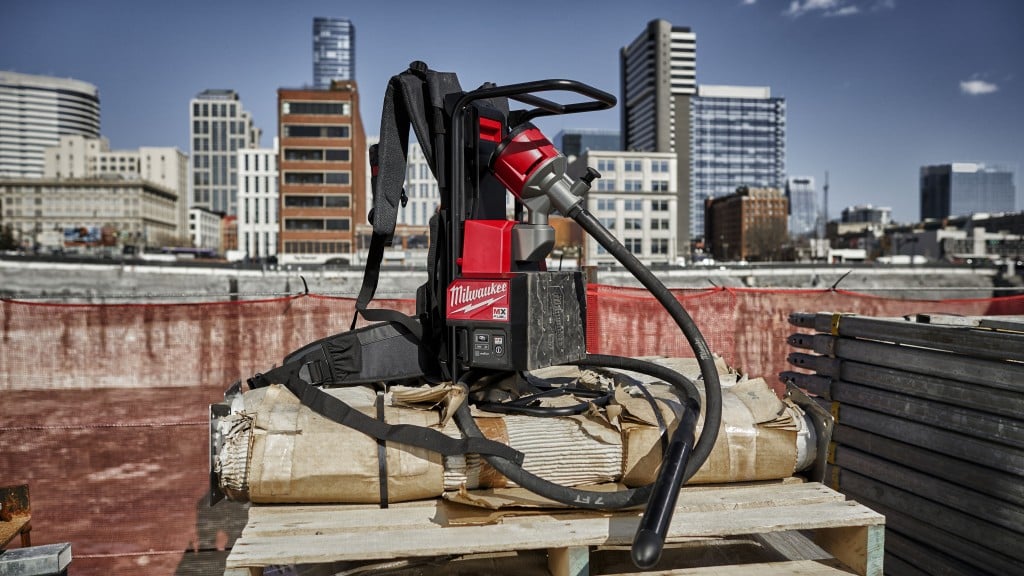 Milwaukee Tool has released the first of many Milwaukee dedicated solutions for concrete contractors. Part of the new MX FUEL equipment system, the MX FUEL backpack concrete vibrator is the first modular concrete vibrator of its kind.
Critical to the concrete consolidation process, the new backpack vibrator provides consistent starts and reliable pours with the power to push up to 2.5" head.
The POWERSTATE brushless motor delivers the power to push up to 2.5" heads at over 11,000 VPM for optimal concrete consolidation, even in the stiffest concrete applications. REDLINK PLUS Intelligence ensures optimal performance and provides overload protection to protect the concrete vibrator in the toughest applications, and the MX FUEL REDLITHIUM battery pack provides instant power.
With a push button start, users can start the MX FUEL concrete vibrator in seconds, getting up and running faster than ever before by eliminating the repetitive motions of priming, choking, and pull starting without sacrificing power or run-time.
The modular design allows users to easily remove the backpack harness when working on walls and columns. In addition, the elimination of extension cords enhances user safety by removing the possibility of trip hazards or cords near standing water. With up to 50 percent less noise and reduced vibration for increased user comfort, the battery powered equipment also eliminates emission concerns and is safe to use both indoors and outdoors.
As an added benefit, users can track, manage, and secure the vibrator from their mobile device through ONE-KEY, the industry's largest Bluetooth community tracking network. If the backpack vibrator is ever lost or stolen, ONE-KEY provides the ability to prevent tampering with remote lockout capability.
The MX FUEL concrete vibrator accepts shafts up to 21 feet long and is compatible with Oztec shafts and heads. The kit is complete with a wireless remote giving users the ability to run the machine from up to 30 feet away, providing more freedom when using long whips. Additionally, replacement backpack harnesses and remotes are available if needed.
Company info
Related Articles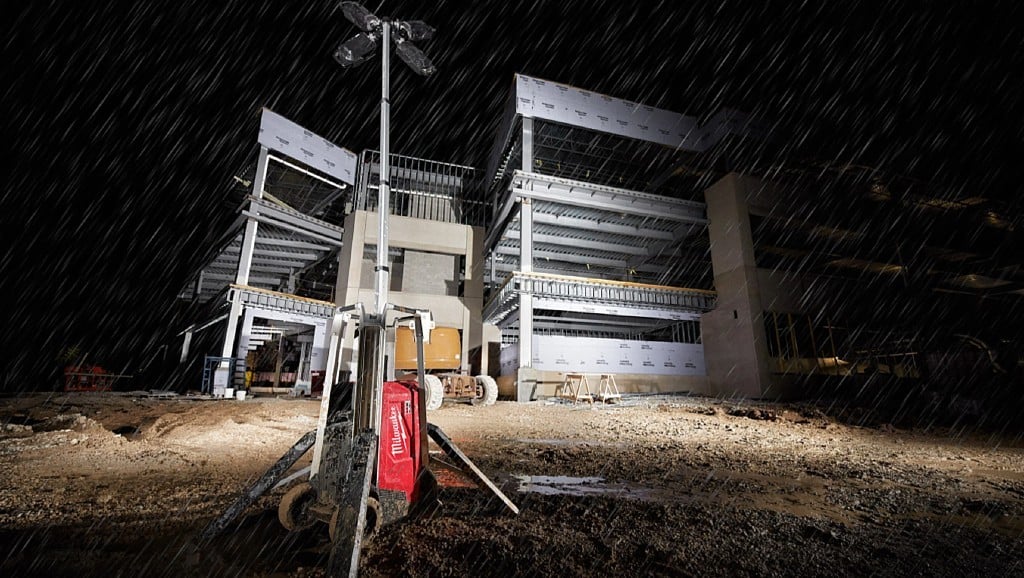 Milwaukee portable tower light is easy for workers to roll across rough terrain