Cummins engines add power to Isuzu vocational truck models
Class 6 and 7 trucks with new diesel options draw attention from new sectors including concrete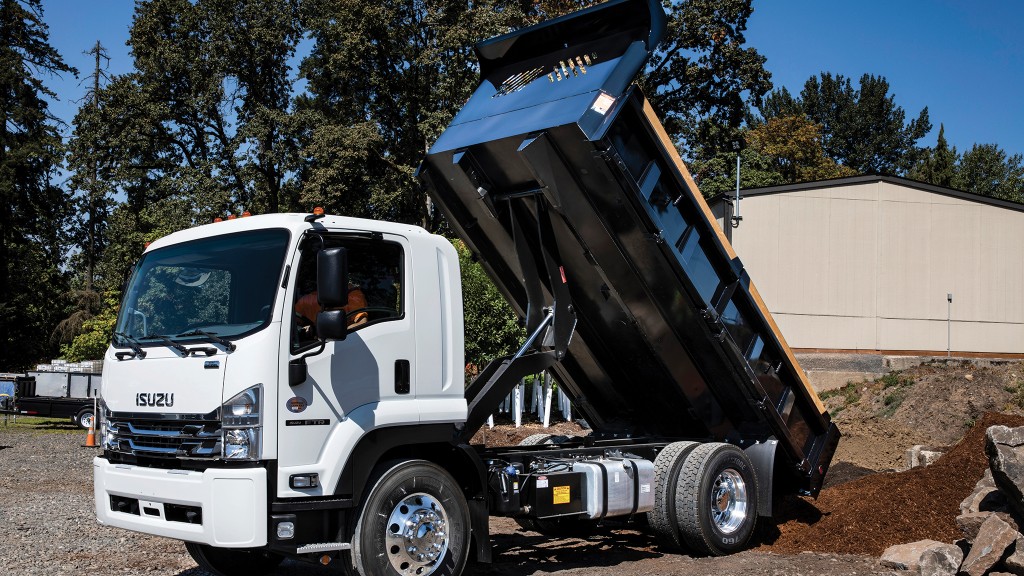 A popular medium-duty truck line with roots in a variety of vocational uses is getting a new look and greater power for its 2022 model year, and it is drawing interest from new industry sectors in the process.
Isuzu has announced that its F-Series of Class 6 and 7 low cab forward trucks will be switching over to diesel power in 2022, taking advantage of a new partnership with Cummins to bring its popular B6.7 engine to the line.

The F-Series will be the first product to come out of the Isuzu Cummins Powertrain Partnership that was formed in 2019, and bring two models to market.

"The addition of the Cummins B6.7 diesel engine is one of many exciting developments for the Isuzu F-Series truck. Moving forward we believe the Cummins B6.7 will create broader appeal and will open up new sales opportunities for our dealer network," said Shaun Skinner, president of Isuzu Commercial Truck of Canada.

The combination of Cummins and Isuzu technology has partly been driven by emissions requirements, but also an opportunity to bring more power for use in more demanding applications, described Isuzu Executive Director of Marketing Brian Tabel. Cummins and Isuzu blending their technological knowledge is a step toward meeting tightening emissions requirements down the road.

"Cummins being a large diesel manufacturer with good technology and Isuzu being good on the smaller displacement diesel engines, it made for a great partnership to blend those resources," Tabel said.

The 2022 F-Series is available in two models, the Class 6 FTR, with a GVWR of 25,950 pounds, and the Class 7 FVR, with a 33,000 pound GVWR. Eight wheelbases will be available for the two models. Using a low cab forward design provides a larger cab-to-axle space that gives the Isuzu trucks greater cargo capacity compared to conventional cab vehicles with a similar wheelbase.

The trucks are designed with maneuverability, visibility and comfort in mind. Turning diameters are narrowed thanks to a 50-degree inner wheel cut, and the cab forward design plus new LED headlamps give drivers greater visibility.

Inside, the cab has been redesigned with new materials and colours, and a new dash cluster design has been introduced to give drivers greater visibility to gauges and indicators for emissions system components as well as other items.

Cummins diesel power will be welcomed in a number of different markets, including lease and rental as well as urban delivery. The construction market is an area of opportunity for Isuzu to expand, Tabel noted.

"The benefits of the fuel economy are most certainly a big advantage, but there are a number of areas where operators require more horsepower and torque," he said. "Construction, for sure, has a good amount of interest in this opportunity. . .sweepers and some specialty vehicles such as cement mixers definitely have interest in the truck."

Customers in the concrete mixer segment, as well as in the waste industry, are looking at the chassis for opportunities - the addition of the Cummins power offers a cleaner package for body builders, Tabel said.

"Our previous generation, the emissions system hung off the passenger side of the frame rail. With the Cummins system, it's in-frame, so it makes for a clean frame rail for a lot of additional equipment that can be hung on the outside. The battery is pushed up closer to the cab. It really makes for a cleaner frame rail for a lot of those specialty equipment OEMs," he said.

Production on the new FTR and FVR models will begin in the third quarter of 2021.