Dipperfox stump crushers now available in Canada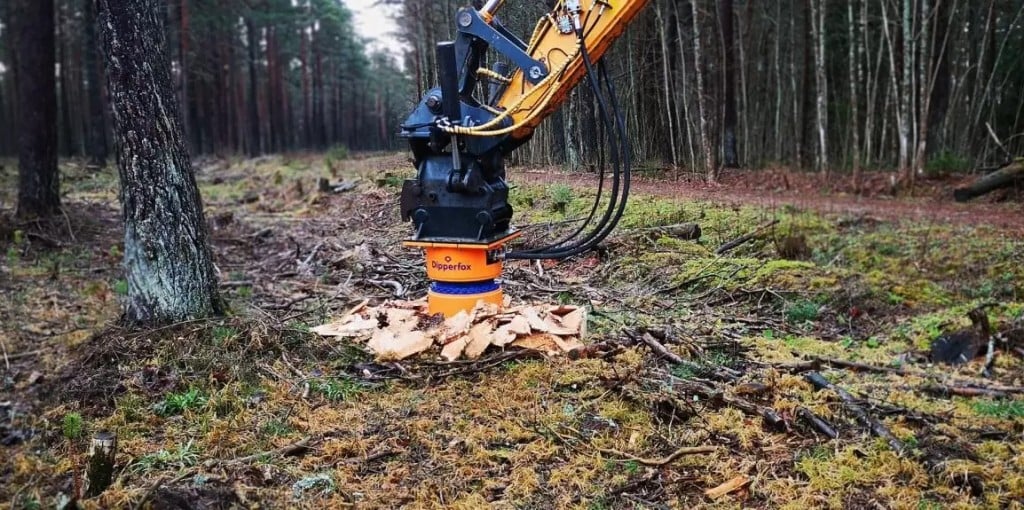 Dipperfox's stump crusher is a brand-new stump grinder attachment for excavators that makes stump removal work much more efficient and up to 10 times faster than traditional stump grinding options.
The Dipperfox stump crusher drills through stumps and their roots up to 36 inches deep into the ground, and the remaining wood material is chipped and used as fertilizer. There is no need for additional clean-up on logging and land clearing sites - once the work is finished, the sites are fully accessible for maintenance vehicles and provide ideal conditions for newly planted trees. There is no need to collect, transport, and utilize the remaining grinds, saving time and resources.
The Dipperfox attachment received international recognition when it was awarded the top prize in Enterprise Estonia's "Design Masterclass" product development program in 2020. Since then, Dipperfox has expanded to include dealers in countries across Europe and around the world, including Canada and the USA. The company has partnered with ShearForce Equipment to represent the new attachment