Eutectic Canada introduces new crusher-backing compounds for increased service life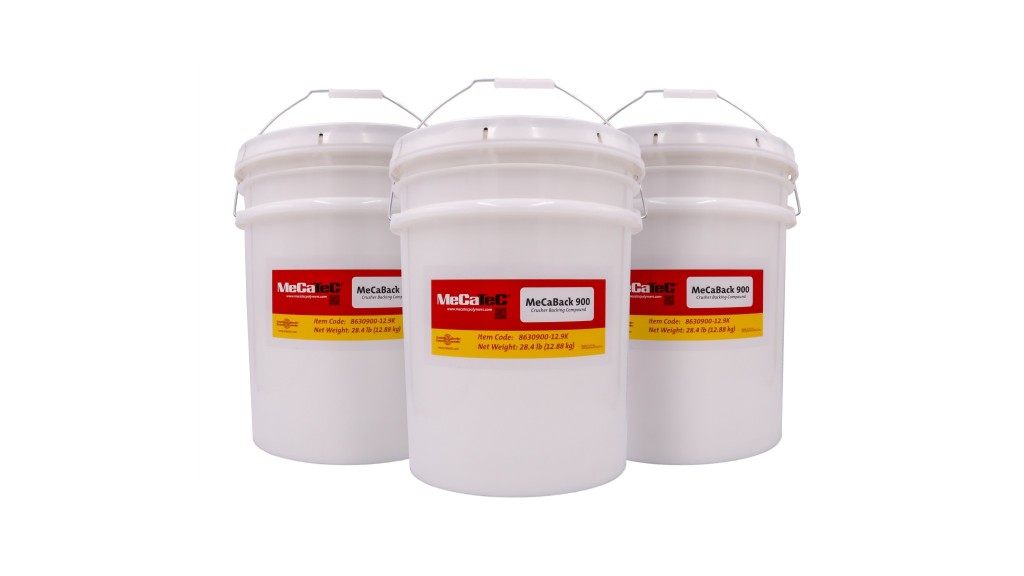 Eutectic Canada has introduced MeCaBack, a brand new line of 100 percent solid, solvent-free crusher-backing products.
MeCaBack is an engineered line of wear-backing systems for cone crushers and grinding mills. It is formulated to be poured easily to fill the void cavity to back wear liners which eliminates gaps, improves overall equipment performance and extends service life.
Developed to protect against impact, vibration and friction, the company offers two series: the MeCaBack 900, a ceramic powder filled coating that allows for a fast return to service in 8 hours; and the MeCaBack 950, a lab-tested nano rubber coating that offers up to 60 percent more coverage at equal weight when compared to other brands.
Related Articles
The new Volvo EC950F crawler excavator was made for large haulers. In fact, it can fill our 60-ton A60H haul truck in just four bucket passes with an average cycle time of just over a minute. Right now, get 0% for 24 months to save up front, then enjoy improved efficiency and lower fuel consumption to spend less down the road.
Learn more about how the perfect pair from Volvo boost your profitability.