Brandt Tractor Ltd. acquires LMS Land Measurement Systems Inc.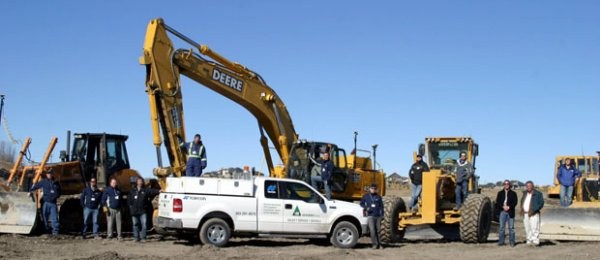 Brandt Tractor Ltd. of Regina, Saskatchewan has purchased LMS Land Measurement Systems Inc.

Land Measurement Systems Inc. is the exclusive Topcon Dealer for Western Canada. Over the last 10 years, LMS has been serving the construction, surveying and engineering markets from offices located in Vancouver, Edmonton, Calgary and Winnipeg.

Brandt Tractor Ltd. is the world's largest privately held John Deere Construction and Forestry Equipment Dealer with 21 dealerships across Western Canada.

With this purchase, Brandt has created a new division within its company called Positioning Technology Division. This new division will help contractors adapt to the changing technology in the construction market today by providing such solutions as Topcon product and JD Link. This division will also serve the surveying and engineering markets in Western Canada through a combined 26 locations.

Topcon is a leading machine automation and site surveying equipment company. Over the last three years, many of their controls systems have been installed on John Deere equipment through a joint venture agreement. Topcon also has many new innovations that are in use today. Such innovations include video surveying tools such as the ones that google streets use.

http://www.topconpositioning.com/uploads/media/IP-S2/IP-S2_vision_doc.html

This purchase will position Brandt as the only construction equipment dealer in North America to have a Positioning Technology Division.