How a landmine clearance charity is using JCB machines to help clear minefields in Afghanistan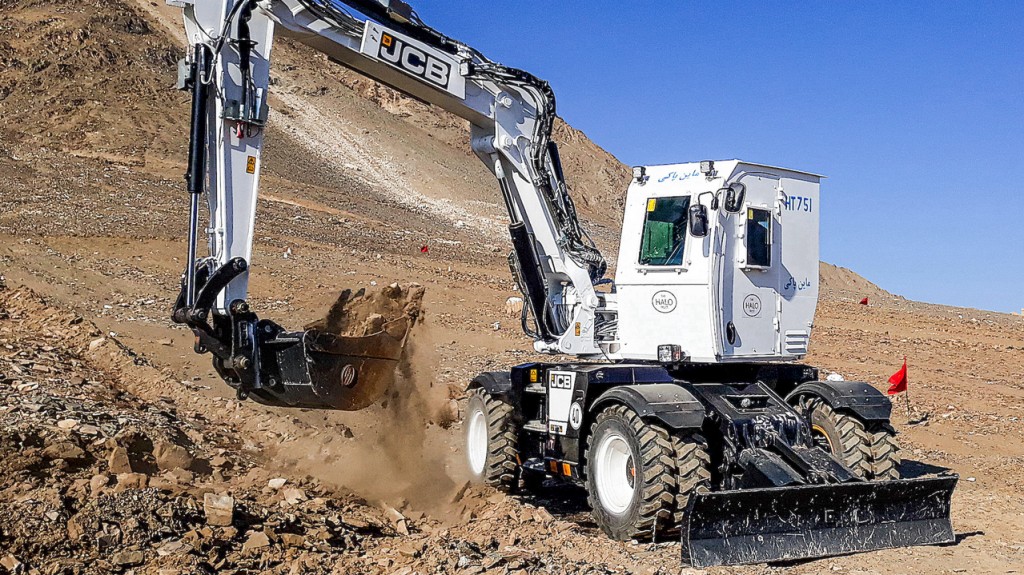 Landmine clearance charity The HALO Trust is operating a fleet of JCB machines to help clear minefields in Afghanistan and they will soon be joined by a new addition - an armour plated X Series tracked excavator.
HALO's programme in Afghanistan is the largest humanitarian landmine clearance project in the world. Four modified JCB models - a 457ZX wheeled loading shovel, JCB Hydradig, JCB Teletruk and 8008 micro excavator - already play key roles and the new heavily armoured JCB 220X is set to arrive shortly.
Each features HALO's standard white livery denoting the neutral, humanitarian nature of the activity along with varying levels of machine protection dependent on threat level.
"HALO has carried out mine clearance for many years in Afghanistan, but the original four JCB models allowed us to renew our ageing fleet and brought working efficiencies at a crucial time," says Calvin Ruysen, The HALO Trust's Head of Region Afghanistan, Middle East and North Africa
The cab on new JCB 220X model has been protected with blast resistant armoured plating and will be deployed to tackle the highest threat level in the region which comes from pressure-plate IEDs. Fitted with a quick hitch, it can quickly change between a general digging bucket and a rake attachment, which is very effective at finding and safely dislodging any mines from the ground.
The protection on the JCB220X was provided by Martin Williams (Hull) Ltd which has a division specialiszing in the design and build of armoured vehicles. Its customers range from the UK government's Ministry of Defence, the United Nations and NATO as well as various non-governmental organisations, humanitarian groups and international charities such as HALO. The cab features 100mm glazing and three layers of blast protection fabricated from Armox 440T strengthened steel which is specifically designed for vehicle armour to provide penetration and blast resistance.
Company info
Related products